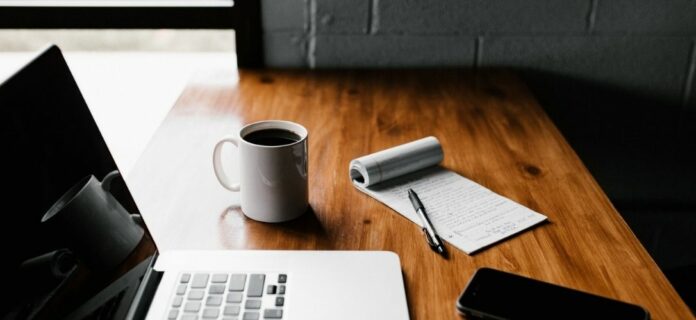 There are plenty of ways to make money at home or to develop a part-time income on the side. We share some of the best money-making tips to help you earn some extra cash.
If you've always thought of yourself as a budding entrepreneur, 2021 could be the perfect time to develop your side hustle.
With more people than ever working from home and more and more online industries springing up, there have never been more ways to make extra money at home.
From starting your own business to generating some extra cash to pay for bills, the possibilities are endless.
We've come up with some tips on how to make extra money at home and how to fit this alongside a full-time job. The best part about these money-making tips?
There are NO get-rich-quick schemes here. These are all solid, legitimate ways you can make cash from home and develop professional skills in the process.
So, if you want to make some extra bucks and gain some useful experience, don't skip these 10 tips.
10 Ways to Make Money at Home
Stream Your Skills
Do you have an engaging personality, a webcam, and a unique skill that others may find interesting? Why not set yourself up for a live stream?
Live streaming platforms, like Twitch, have gained popularity over the pandemic and can be a fantastic way to make some extra money.
You can stream yourself doing anything. Talking about your special subject, cosplaying as fantasy characters, knitting, baking – the content is really up to you.
Once you gain an audience, you can generate regular payments and even build up to a partnership or sponsorship deals with platforms or brands. It's cheap to set up and definitely something to consider if you have free time to spare.
Teach a Language Online
Language teachers are rarely short of work, and teaching a language online can be a great way to make extra money at home. It's probably easiest to teach your own native language but, if you're fluent in several, this gives you even more scope.
You can set yourself up privately by advertising on social media. Or use online platforms, such as Cambly, to develop a solid hourly rate. Perfect for putting your language skills to good use!
Sign Up with a Food Delivery Service
If you're looking for flexible side jobs to make extra money, becoming a food delivery driver could be well suited for you.
There are many apps available now that allow delivery drivers to set their own hours and only collect jobs that are convenient and financially worthwhile.
If you don't mind driving or cycling around in the evenings, you can easily set yourself up a decent side income working for apps like DoorDash or Deliveroo.
Check Up on Your Stimulus Status
During the pandemic, many workers were placed on furlough while their companies were shut due to lockdown measures.
However, for self-employed people, claiming furlough or compensation for lost work was slightly more complicated.
If you haven't thoroughly looked into your entitlement to claim work relief for the pandemic, you may still have time to do so. It's a good idea, especially if you're self-employed, as you may be entitled to extra stimulus money that you were not aware of.
Set Up an Online Store
Whether you make goods yourself or resell goods from elsewhere, there has never been a better time to create your own online marketplace.
There are so many platforms available for you to advertise and sell goods. All you need is a camera to photograph them, a bit of online know-how, and some start-up capital for postage. Voila! Your very own online business.
Offer to Babysit
If you've got experience with little ones, or you have kids of your own, babysitting or childminding is an excellent way to make some extra cash.
You can offer to take kids for a few hours after school or even think about expanding this into a full-time business.
Try drumming up some custom through word of mouth, and then consider advertising online when you have more experience. It's a fun, rewarding way to take on a part-time job.
Become an Amazon Driver
If you've got a driver's license, an Amazon driver is one of the best weekend jobs for extra money. Sites like Amazon Flex allow you to organize your own schedule, so you only take on jobs you have time for.
This means you can work as little or as much as you want, depending on how much extra money you need.
Perfect if you want some extra spending money or if you're paying off a purchase and want some regular supplementary income.
Work Freelance
Got a flair for the written word? How about great coding skills? A web designer by night? If you have any of these skills, you can almost certainly generate extra income by working freelance online.
Sites like Fiverr and Upwork provide you with great experience hustling for jobs, fulfilling briefs, and turning your skills into cash.
You can also sell your skills privately via your social media channels or by setting up a Patreon.
The great thing about this is that you can do it alongside your regular job. So, you can enjoy the perks of freelance work with the security of a full-time income.
Sell Some Stuff
We probably all have a pile of stuff we've meant to get rid of. Why not put this to good use and sell your stuff on eBay? It's a great way to declutter and make some extra cash in the process.
Join Focus Groups
If you're looking to make extra money on unemployment, taking online surveys or joining focus groups can be a good option. This income often won't interfere with your benefits checks and will provide you with some additional spending money.
Just be sure to check the stipulations of your unemployment claim before pocketing any cash.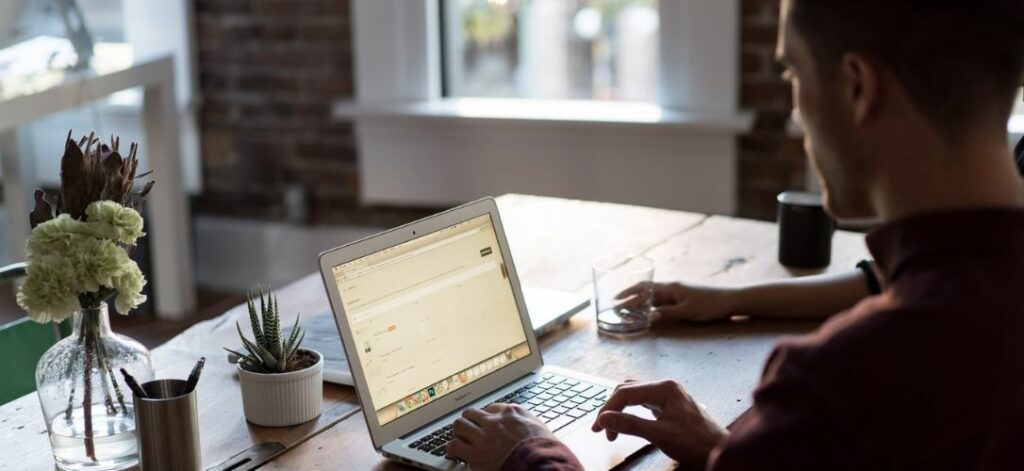 Conclusion
With so many online options, there are plenty of ways to grow your income in 2021. These are some of the best ways to earn extra money that we can think of; however, there are many, many more out there. Try some of these tips today and develop your financial skills.
Final Call: Do you have a part-time income? How do you make extra money online? Share your tips in the comments!
Affiliate Disclaimer : As an Amazon Associate I earn from qualifying purchases.