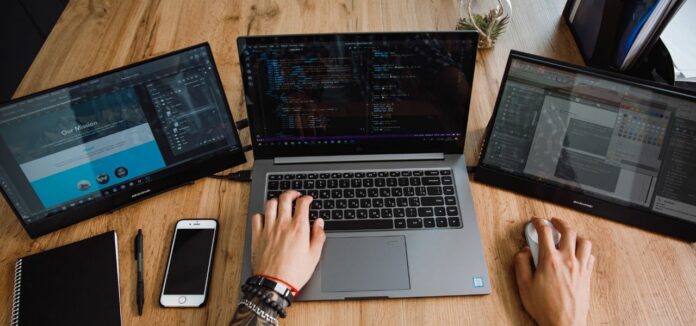 A high-quality portable 4K monitor can be a fantastic addition to your gaming or work setup. They extend your smartphone or laptop screen, providing better image quality and clarity. 
One of the finest 4K monitors available is Desklab. It combines a variety of powerful features to boost your productivity and enhance entertainment. Let's take a closer look at this impressive gadget. 
Terrific Resolution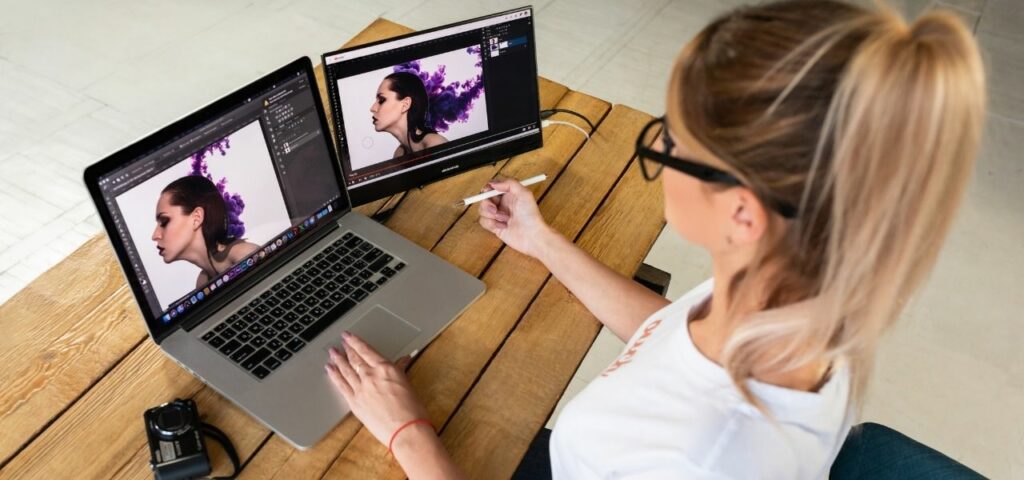 The most significant advantage of Desklab may be the 4K resolution. You might think that the 15.6-inch display is too small to showcase the resolution in its full glory, but that's not the case. It offers more immersive colors, which appeals to gamers and graphic designers. 
The display of this 4K monitor mainly works great if you work close to it. This is paramount for people operating in Photoshop or other programs that require absolute precision and attention to detail. 
Optimal Contrast Ratio 
This portable 4K monitor boasts a 1200:1 contrast ratio, determining the difference between the lightest and darkest colors on your display. The ratio is right where you want it to be, as it helps prevent muddy blacks and too bright whites.
Also, the manufacturer didn't opt for gimmicky solutions (over 3000:1) because most people wouldn't be able to tell the difference. 
Near-Instant Response 
Another great thing about Desklab is the 10-millisecond response time to facilitate quick performance and sharp images. It outperforms many desktop computers and laptops, promising an excellent experience while working or gaming.
Even when performing demanding tasks or playing next-gen video games, the device should minimize the lag. 
Universal Compatibility 
Converters, adapters, and cables are bulky and expensive. As a result, setting up additional devices can be annoying, but Desklab helps you overcome this obstacle. 
The gadget is universally compatible, meaning it connects to a huge number of devices. It's not just designed for laptops – you can also link it to Android or Apple smartphones, tablets, desktop computers, PS4, Xbox, and Nintendo Switch. This feature makes the 4K monitor highly versatile.
Cutting-Edge Touchscreen Product 
One of the most impressive features of this 4K monitor is the touchscreen panel. Once connected, it offers a desktop-style interface of the linked device, enabling you to navigate files and apps with your fingers.
The display is ultra-responsive, which makes it ideal for graphic design, management, gaming, and many more activities. 
Still, if you're more comfortable with your mouse and keyboard, you can always connect them to this 4K touchscreen monitor. 
Seamless Connectivity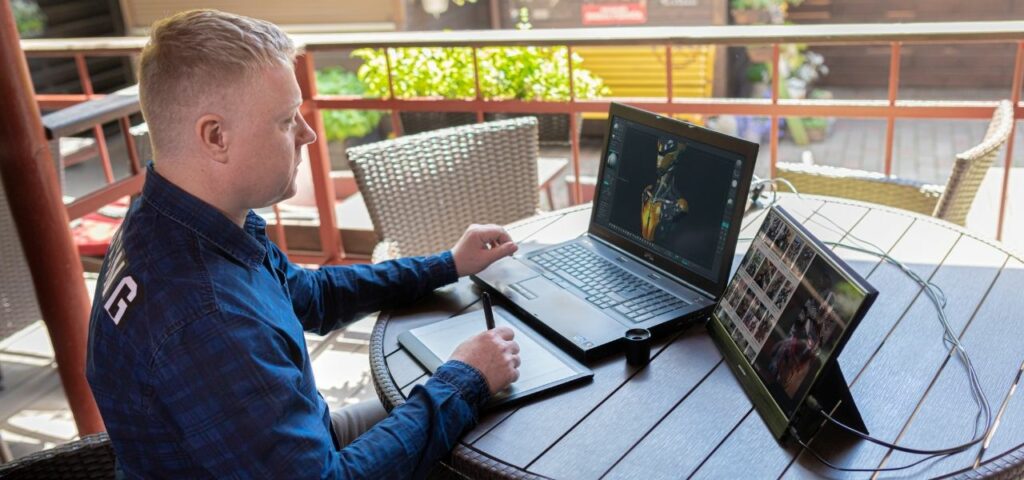 Besides being portable and universally compatible, this gadget is convenient, too. Regardless of your connectivity method or device, it instantly adapts due to the plug-and-play functionality. 
For example, you can start meetings on your smartphone and move them to Desklab without lag or interrupting your connection.
It will relay the image from the connected device immediately, without the need to install additional software. This helps you carry out critical duties on the fly. 
Freedom to Customize 
Many portable monitors distort the screen of the connected device and lack customization options to rectify this. Fortunately, that's not the case with this gadget.
It allows you to make all sorts of tweaks from anywhere, such as volume, brightness, contrast, and sharpness. Best of all, you won't need to go through a long list of settings to find the necessary customization since they're accessible manually
Super Light and Thin
Despite so many high-quality features, Desklab might be the lightest portable monitor on the market. It weighs just 1.3 pounds and is thinner than the iPad Mini (0.35 inches).
Therefore, you can easily carry it in your backpack or laptop case and leave plenty of room for extra equipment. 
Formidable Candidate for the Best Touchscreen Monitor of 2022
Desklab can take your tech collection to new heights with various admirable qualities. There's a 4K display that provides minimal response time and vivid images. You can also use it with a wide array of devices due to universal compatibility. Plus, it's light as a feather and offers ample customization features. 
But that's not all this portable monitor brings to the table. For more information, head to: www.desklabmonitor.com.
Affiliate Disclaimer : As an Amazon Associate I earn from qualifying purchases.