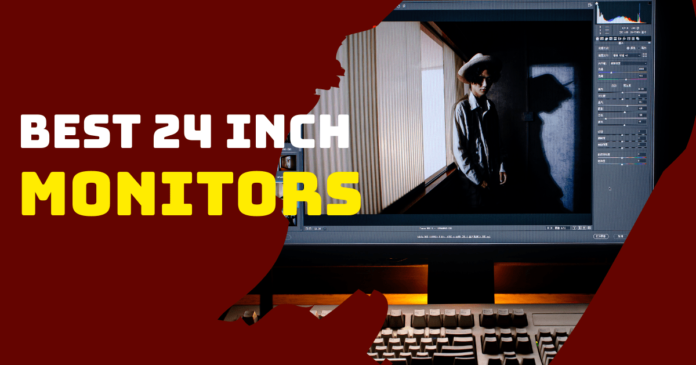 We're here to help with the best 24 inch monitor for home offices. If you're looking for a monitor with a larger viewing area, then the 24-inch monitors are perfect.
This monitor size is large enough to provide an immersive experience for home offices and gaming stations. Whether you are looking for something with excellent resolution or something easy on the eyes, this list has it all!
Read more about what you should consider when choosing a good one for your needs by clicking the link below! These best 24 inch monitors will help you find the perfect fit for your needs.
Editor's Choice
Dell Ultrasharp...
Best Cheap
SAMSUNG 23.5"...


Editor's Choice

Best Cheap

Editor's choice ➥

Best 24-inch monitor for work
Sale
Dell Ultrasharp...
Virtually borderless viewing ideal for a...
Fully adjustable features like tilt,...
Connect seamlessly to other peripherals...
The Dell Ultrasharp U2415 is a monitor that has been designed for home office use. With a maximum resolution of 1920 x 1200, this monitor is ideal for a multi-monitor setup and more vertical resolution on the 16:10 aspect ratio model.
The features are fully adjustable, including tilt, swivel, height adjust, and pivoting, 90 degrees clockwise or counterclockwise. Connect seamlessly to other peripherals simultaneously without compromising on picture quality via digital connectivity.
A high current USB 3.0 charging port supplies twice the power for charging and powering BC1.2 compatible devices.
It also includes a USB 2.0 upstream port to connect to your PC and two downstream USB 2.0 ports for convenient peripheral connectivity.
This monitor is 61.2 cm wide and has a maximum 60Hz refresh rate. It has many connectors, such as HDMI, USB A, USB-B, DisplayPort, Mini DisplayPort, and an audio port. There is also something called HDCP.
Best Cheap ➥

Best 24-inch monitor under $

3

00
Sale
SAMSUNG 23.5"...
Immersive Viewing Experience: The 1800R...
Super Slim Design: Make a stylish...
Advanced Gaming w/ AMD FreeSync: This...
The Samsung 24 inch CF396 Curved Monitor is the best for home office. The curve in the screen provides a truly immersive viewing experience. This design features a Black body metallic finish and sleek curves to complement any desk space.
It has a 1800R curvature which is great for watching movies, TV shows, or playing games. The 4 (GTG) ms response time helps provide stunning visuals free of ghosting and blurriness during gaming sessions.
AMD Free Sync technology will drastically reduce input latency while image tearing and stutter will also be minimized, which means you can enjoy smooth gameplay without distractions.
Eye saver mode optimizes your comfort by reducing blue light emissions and flickers at the touch of a button so you can work and play for longer periods without straining your eyes.
This monitor is equipped with an HDMI port, a DisplayPort that supports AMD FreeSync technology, and a Mini Display Port for connectivity. It also comes with 2 USB ports where you can connect devices such as mice or keyboards.
This monitor has an active shutter that synchronizes the refresh rate to the frame rate of the content to minimize input latency and dramatically reduce image tearing and stuttering during games and video playback (DisplayPort: 100/120/144Hz over DisplayPort).
Best high end ➥

Best 24 inch 4k monitor
LG 24M47VQ 24-Inch...
2 MS response time. If using a wired...
1920 x 1080 Full HD Resolution. OS...
HDMI, D-Sub, DVI-D
The LG 24M47VQ is an excellent option for your home office. Its 2 ms response time makes it perfect for gaming, movies, and TV shows. It has full HD 1920 x 1080 resolution with HDMI, D-Sub, and DVI-D input so that you can connect to any device easily.
This monitor also has Reader Mode, which removes the harsh white background on black text, making reading easier on the eyes. With a brightness of 250(cd/m2), this monitor provides clear pictures even in well-lit areas or daylight conditions.
And with Screen Split, you can divide your screen into 4 different sections to multitask without opening new windows or switching between different pictures.
You can also display multiple windows at once, such as watching a video or playing a game while still accessing your other programs like email, chat, and browser.
This LG monitor comes with its customizable software called OnScreen Control, where you can manage the brightness and contrast of the screen. It also allows quick access buttons for the internet, sound volume, and screen lock.
Excellent ➥

Best 24 inch monitor photo editing
Sale
AOC C24G1A 24"...
24" class, 23.6" viewable AOC Gaming...
1500R curved monitor wrapping around...
Rapid 1ms (MPRT) response and now with...
The 24-inch AOC C24G1A brings the ultimate in curved, frameless design to your home office or living room so you can game without any distractions.
All of this high-tech performance also comes at an affordable price that won't break the bank. With a 1ms response time and 165Hz refresh rate, it will be easy to dominate your opponents with smooth gameplay whether you're using AMD FreeSync Premium or not.
If you want an immersive experience while playing games like Fortnite Battle Royale, Overwatch, PlayerUnknowns Battlegrounds PUBG), League of Legends, or World of Warcraft, this monitor is for you.
The C24G1A has a 1920 x 1080 Full HD Resolution, 1ms Response Time, and a Refresh Rate of 165Hz, so there is no delay between your actions and seeing the result onscreen.
That means you will see the results right away without any delay or lag. You can also see what's coming from all sides because this screen is curved. With a static contrast ratio of 3300:1, you'll be able to see dark things and bright things simultaneously.
The AOC C24G1A also comes with VGA/DVI/HDMI Connectors as well as built-in speakers. An ergonomic adjustable stand provides hours of comfort for even thoroughbred gamers to cut down on fatigue.
The AOC C24G1A monitor isn't just for gamers. It's also for people who watch movies. The 1080p resolution is perfect for this, and it has built-in speakers and a curved screen that brings movies to life.
It can adjust the stand-up and down to make sure you're comfortable, even if you're playing the game for a long time.
The monitor has 1x Display Port, HDMI, and 3x USB ports. It is enough for gaming, but if you need more, the monitor also has 2x USB 2.0 ports on its back for other devices.
For a range of great budget devices, check out our guide to the best budget monitor for graphic design & video editing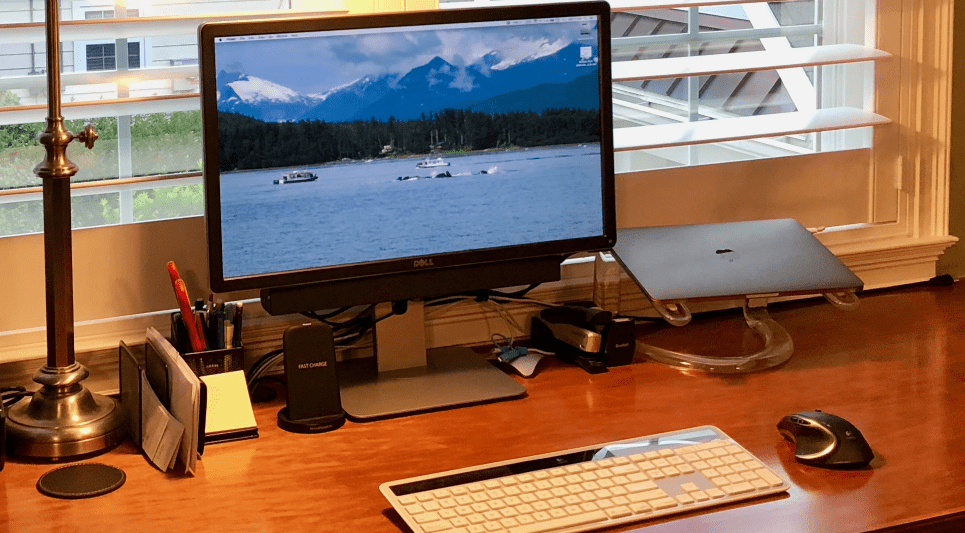 How to choose the Best 24 inch Monitor?
Choosing the right size of the monitor is essential. A 24-inch monitor can help you stay for a long time in front of your PC. But it depends on what you want to use the monitor for – if it's for gaming, you need a different size than if it's just for work.
---
Here are some guidelines to find the best 24-inch monitor for you.
⇥ Connectivity
We Prefer models with DisplayPort and HDMI ports. If you want to connect your monitor to a Mac, it must have a Thunderbolt port. Otherwise, you will need an adapter.
⇥ The type of panel
There are 3 types of monitor: TN, VA, and IPS. The first TN Panel monitor is high-speed and is best for games. It has low contrast, though, and it can't show colors as well as another monitor.
The VA Panel does well with colors, but the response time is short. IPS panels are best to work with because they have a good response time and show colors well.
⇥ Color accuracy
We recommend that you use a precalibrated monitor if you want to get the best color accuracy. Unfortunately, many people do not always calibrate their monitors when they first start using them.
Therefore, the excellent picture quality is achieved by covering, at most, your 24-inch monitor with the standard RGB color palette.
⇥ Resolution
The resolution also called "screen definition" can make a big difference in how good the picture looks. If you want a Full HD or FHD display, go for a 1920 x 1080 px resolution.
Currently, the most popular 2K and 4K resolutions (2560 × 1440 WQHD and 3840 × 2160 UHD, respectively). Although they are high-resolution displays, your graphics card should be able to handle them without too much trouble.
⇥ Settings
It is important to make sure that the user is comfortable. To adjust for this, you can install your monitor to be tilted forward or back and even turned so it looks like a portrait.
It might also be possible to have your monitor meet VESA standards so it can be mounted on an arm or the wall.
⇲ Types of 24 inch Monitor
Different types of monitors can be used. It's hard to choose just one because it depends on what you want. You could look at the price or how good it is. There are many types of monitors, and we will tell you the different categories they go in.
24 inch LED Monitor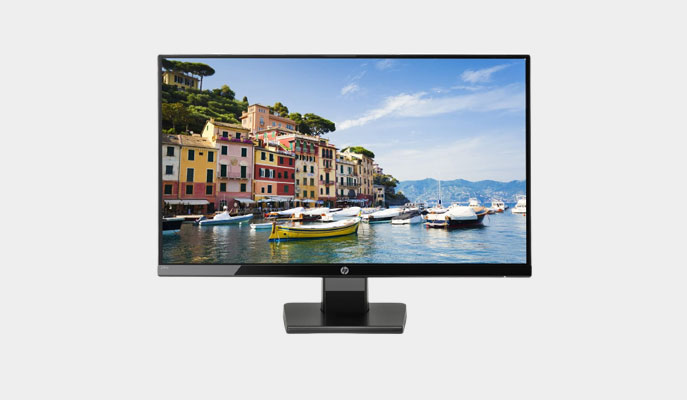 A 24-inch LED Monitor is a flat or curved screen with LEDs on them, different from other types of monitors. The LEDs give out different colors of light that are specific to them. Thanks to this technology, this monitor can be used for many things and not just one thing like before.
This type of Monitor uses a little power. The contrast is high. But it is not good for reading close up.
24 inch LCD Monitor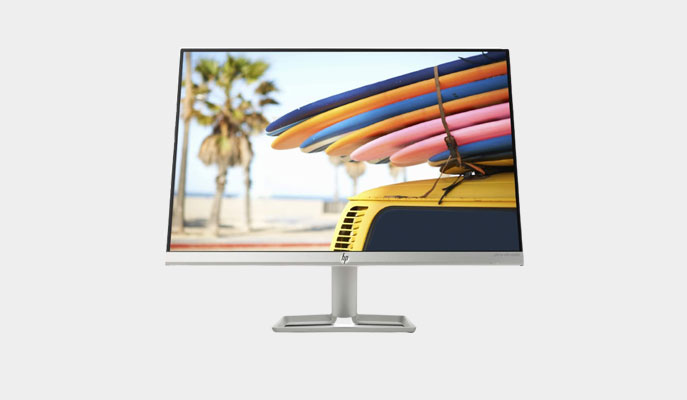 LCD technology is a way to show pictures. It was invented by Friedrich Reinitzer. It can be used as a monitor, TV, and even your tablet and smartphone screens. The LCD works by using liquid crystals that act as filters for light.
The display system is passive, meaning it doesn't have bright lights in it. A 24 inch LCD monitor can offer a satisfactory display quality, but the life span is limited to 2-3 years, and the size is too large for some people's homes or offices.
so they need to find a smaller one that will work best for them or get two monitors with one being more significant than the other, so they have one at home and one at their office which will allow them to see more things on their computer monitor
If you want to use a monitor, you should buy an LCD type. This monitor is good for near vision and has excellent brightness and clarity.
⇲ What is a 24-inch monitor?
A 24-inch monitor is a part of a computer. It's called a 24-inch monitor because it is 24 inches wide. It allows you to watch videos, do office tasks, play video games, and do graphic design.
A PC without a monitor is not as good as a PC with a monitor. It can be used in many places, like at home and in business. So it's just like life without the sun.
If the first monitors were CRTs, then now people swear by flat or curved monitors. These usually go with a central unit or CPU and need a keyboard or mouse to work.
The 24-inch monitor needs to be connected to the central unit using a cable VGA, DVI-A, DVI-I for analog connections, and HDMI, Display Port, Thunderbolt USB-C port for digital ones.
Frequently Ask Question
What is the best 24-inch monitor?
The best 24-inch monitor depends on what you need and how much money you have. We have a guide that has the best monitors around.
What do we call "resolution"?
The resolution of a monitor is the number of pixels. It is expressed as pixels per inch.
What is the difference between a monitor for gamers and a model for office automation?
The monitor for office use is often smaller than the one that is good for playing games.
What does "connectivity" mean in the field of IT?
The term connectivity includes all the plugs and wires needed for a physical connection between a computer's monitor, the central unit, and other devices.
They are used on a computer to establish an electrical connection and transmit data.
Is 24 inch monitor good for gaming
People often ask me if a 25-inch monitor is good for gaming. I will be honest and say that it can be, but you need to know what you are doing. If you are not sure about the basics of computer monitors, then it might not be worth your time or money to get one.
The most important thing to know is that a gaming computer with a larger screen can provide a more extensive field of view than a standard computer because it is stretched vertically instead of horizontally.
For example, 24-inch monitors are suitable for gaming because they can stretch vertically, which allows the gamer to see more of the screen.
Is 24 inch monitor too small
When you are choosing a laptop, it is essential to be picky about what you buy. You don't want to buy one and later find out that the screen is too small.
That could make it hard for you to use your computer, which might not be suitable for work. If you think this might happen, choose the laptop with the biggest screen possible.
Is a 24 inch monitor big enough for gaming
Do you need a 24-inch monitor for gaming? Yes, you do. There are many different types of monitors that can be used for gaming. You have to find the one that is right for you. The price of a monitor depends on what it does and how much it costs.
If you want something that will give you hours of fun, make sure it is not too expensive and of good quality. You must test the computer to make sure it is suitable for gaming.
If you are not sure, ask yourself if a 24-inch monitor is enough for gaming. If you answer yes to both questions, then you have a good computer. Next, you need to pick your model and start playing games.
Conclusion
After weighing the pros and cons of each monitor, we found that Dell UltraSharp U2415 24 inch is the best choice for home office.
This monitor has everything you need in a desktop monitor, including wide viewing angles, accurate colors, high-quality construction with competitive price points.
If this sounds like what you are looking for, then click on our link to buy!
Affiliate Disclaimer : As an Amazon Associate I earn from qualifying purchases.