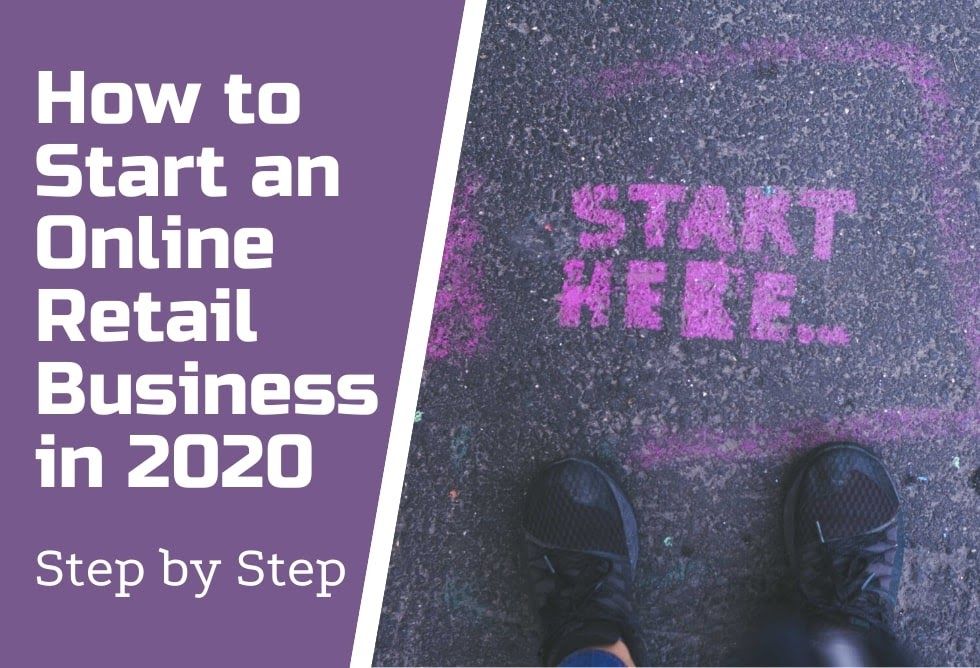 This blog post is for those who are looking to start their own retail business. There's a lot of information on the internet about how to do it, but what you need is someone who has done it before and knows what they're talking about. Here I will share my experience with starting an online retail business from scratch and telling you everything you need to know to get started.
Start by setting up your business webpage so that people can learn more about your company. You'll then want to set up a storefront that will allow customers to purchase items directly from your website without going through other websites like Amazon or eBay first (although some might argue). It's essential that the store not only looks good but also functions.
An eCommerce business and a great website are inseparable from each other. Yet the hardest question for those who are just starting out is where do you begin? Contrary to popular belief, it is actually not that difficult to launch an online store.
This is why on this page we'll be happy to introduce you to the simple steps of creating an eCommerce website and share tips on what you need to keep in mind.
Easy Steps for Starting an eCommerce Store
To make things easier, we've decided to break the entire process down into several steps.
So as to make the points clearer, we'll explain as we go.
Let's begin!
Step 1: Select a Sphere
First and foremost, you have to have an understanding of which field you are going to work in.
Especially if you're planning to resell products as opposed to selling things that you produce or make exclusively yourself.
Try to answer the following questions:
What are you planning to sell? Is it clothing? Maybe accessories? Appliances? Something else?
What price range are you aiming at? Are you going to go "mass-market" or sell more expensive things?
Who is your target audience? How can you reach out to them?
The options are immense, thus, before moving on to the building stage you need to explicitly line out what the sold product line (or lines) will be.
Step 2: Your Own Inventory vs Dropshipping
Again, returning to the question of what to sell, there's more than one scenario of how the process can be organized.
These can be the items that are made just by you, you can become a retailer of goods that are produced elsewhere, or you can opt for drop shipping.
The difference between the three lies in who is responsible for product creation, handling its storage, packaging, shipping, etc.

Self-made products & their management
In this case, you are the manufacturer and you handle every single step of the process from making the product to storing it, then selling it, assembling and packaging the order, shipping it to the client, and working out any possible customer support questions before and after the sale.
It's entirely all on you.
Becoming a retailer
This option basically means the same thing as the one described above yet you're not the one producing the products.
You purchase items at wholesale prices from the manufacturer, keep them in your own warehouse, resell, and ship them to customers.
In order to manage your shipping trucks, you can rely on tools and software like Simplex Group, so that you can easily track where trucks are, when you have to deliver which shipment, and more. 
Choosing to dropship
This is a whole different story. Being a "drop shipper", you perform the role of an intermediary, meaning that you never even physically have the product, you resell it. It works the following way:
You come to an agreement with manufacturers or wholesalers regarding the terms for you to distribute the products that they make;
You display their products on your website so shoppers can purchase them from your website and pay YOU money for them at the retail price;
Once the user submits the order, you forward it to the manufacturer/wholesaler and pay them for the order at the wholesale price;
The manufacturer/wholesaler then handles the product themselves, i.e., assembles the order, packs it, and ships it to the customer;
In case there are issues with the shipment or order, you are the one responsible for customer service (ex, will have to work out the issue with your partners, return money to your customers, etc).
Step 3: Get a Domain, Hosting & SSL Certificate
It is important to know that your website can't be created without having:
a domain (your www.name);
a hosting (where all of your website data will be stored);
and an SSL certificate (that'll allow your future online store to accept payments).
Luckily, you don't necessarily have to hunt these down in separate places, numerous hostings offer you to get the full package that includes storage, a domain name, a certificate, and downloaded WordPress + WooCommerce at a single price.
Speaking of price, hosting doesn't have to cost a fortune either!
A great example of the mentioned above is the plans that are provided by the popular website hosting, Bluehost: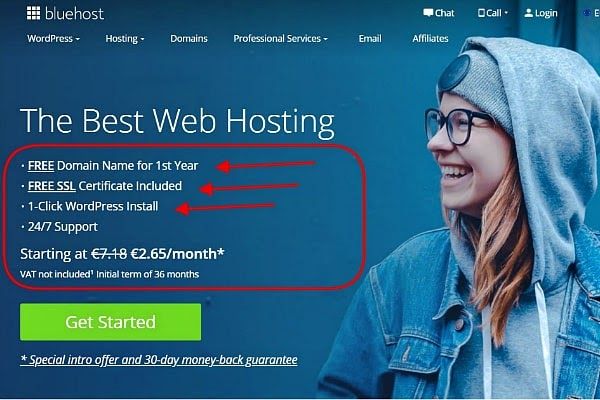 In this case, once you get started and choose the method that works best for you,
You'll need to type in the domain name that you've chosen (keep in mind that shorter ones and those that are catchy or easy to remember are considered to be better).
You'll also get your SSL certificate and a pre-downloaded eCommerce website builder which we'll cover in a little more detail in step 5.
Step 4: Decide Which Platform to Use
To be fair, there are many eCommerce platforms that can be used as a basis for your future online retail website.
Some of the most popular platforms that you can consider include: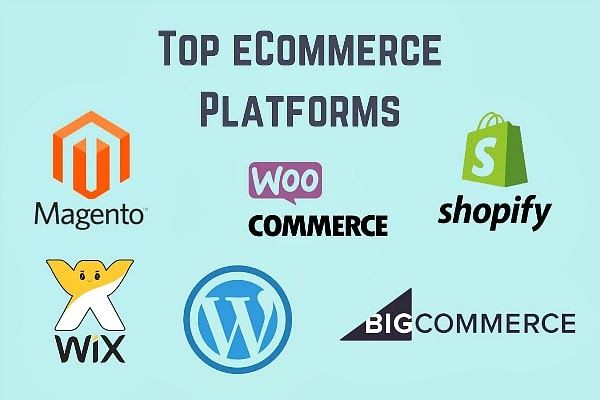 Magento
Shopify
BigCommerce
Wix
WordPress
WooCommerce
Each of the above has its ups and downs. As such, Magento is considered to be the most flexible in terms of customization, with it you can craft your website to be anything you'd want.
It is suitable for those eCommerce businesses that want something more than what's offered by the standard and basic website building blocks.
Yet for building such a powerful store, you'll need professional Magento development services.
Shopify is yet one more prevalent choice that's renowned for its outstanding pre-designed themes that are stylish and simple to use.
BigCommerce is believed to be a nice alternative for the first two platforms, alluring with affordability and solutions for bigger growing brands.

What's for Wix, WordPress + WooCommerce, and Shopify, these three eCommerce website builders grant the opportunity to build your online store yourself even if you don't have a tech background.
Offering modifiable themes and drag-and-drop blocks, you can create a website in as little as an hour or two. Shopify is more suitable for larger stores whereas Wix and WordPress can be a match for small businesses.
Step 5: Starting Out With WordPress
Assuming that we'll need to make an eCommerce website for a petite business or startup, as an example, we've decided to use the combo of WordPress + WooCommerce, a great solution often offered by hosting packages, like Bluehost.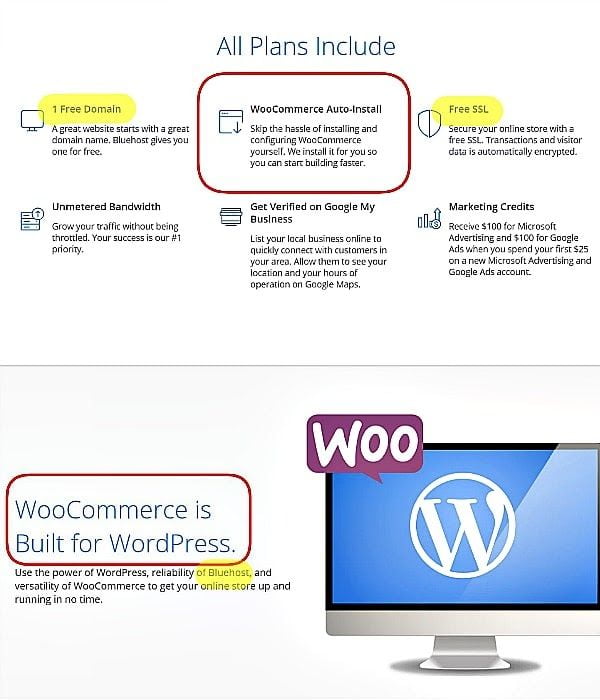 That said, if you've registered a domain using a ready-made package from the hosting, you'll receive a confirmation email that'll lead you to your panel for controlling the hosting.
You'll also already have the pre-downloaded WordPress + WooCommerce available on your website. As you start setting up your WordPress, you'll have to:
Select that you're creating a business website, not a personal one;
Go to Settings and change "HTTPS" to "HTTP" in the WordPress Address and Site Address fields;
Configure the data related to your future payment options, accepted currencies, tax calculation, and shipping conditions (this is done using the Setup Wizard of WooCommerce that's available from the Dashboard, thus, launch it and follow the steps it offers);
Choose a theme in the Appearance tab (there are a plethora of free themes that you can customize, there are paid premium ones as well, of course, but here it all goes down to your imagination and tastes);
In the WooCommerce section of your WordPress backend, open the tab Products and click on Add Products (here you'll upload the data that's related to the items that you'll sell with their images, description, product details, and price);
Similarly, in the WooCommerce section, you can then categorize your products by pressing Add Category.
Step 6: Supplement Your Store With Extensions
Without a doubt, there are many additional features that you can add-on to your store to improve it using plugins and third-party apps.
As such, this can be functionality for collecting customer surveys, making a custom contact form, blog, etc.
In the tab Plugins, you can find thousands of available options. Some are free, others are not.
Mentioning those that deserve your attention for eCommerce purposes, consider:
WPForms for contact forms;
G Suite for documents and spreadsheets;
Yoast SEO to optimize your store for search engines;
LiveChat for consulting and communicating with clients;
UpdraftPlus that's used to create a backup version of your store.
Summing up, starting an online retail store isn't rocket science. Actually, even if you aren't very techy or have zero experience in the field, it's not that hard.
Do some thinking, create a blueprint of what you want to sell, and put together an online store that'll be fast, appealing, and will help to grow your business!
Conclusion
We hope this guide has helped you get started with your own online retail business. If it did, please share the article on social media or send it to a friend who might be interested in creating an online store!
And if anything was missing from our list that we should have covered, let us know below and update the post for future readers. Thanks for reading, and happy e-commerce shopping!