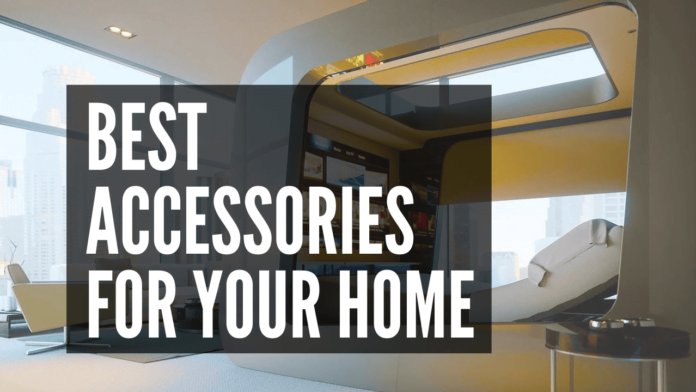 Home accessories are a very important consideration, whether you are designing a new house, moving into a new place, or just redecorating your place with this cool house gadgets. 
The plan is that the accessories don't have to be expensive, but it needs to be well thought out.  
How do you make your space look its best while reflecting your personal sense of style?
Do it well and you'll end up with a comfortable, happy home. Do it poorly and you'll end up with a hodge-podge of furniture, fabrics, and paint colors that never congeal into a pleasing whole.
With a little planning, and by following the same steps used by professional interior designers, you'll have a much greater chance of success.     
This is where common sense can go a long way. In this article, I want to point out some of the accessories you need to consider as you think about what you may want and need.
1. Hamilton Beach Dual Sandwich Maker


There's a joke to be made here, but the Hamilton Beach Dual Sandwich Maker is serious about sandwiches.

This gadget for men has everything you need for a perfect hot and toasty restaurant-quality sandwich — without the restaurant price. Warm your buns, warm your meat, and finish it off with your topping of choice.And best of all, the Hamilton Dual Sandwich Maker lets you cook two sandwiches at once, although sharing is up to you.
Specs
Brand: Hamilton Beach
Model: 25490A
Weight: 2 pounds
2. Executive Office Solutions Laptop Stand

How many hours a day do you spend on your laptop?
Two? Five? Eight or more?
Whether you use it for work or play, chances are, you're not sitting in the same place the whole time. After all, moving from one room to the other and getting a change of scenery is one of the advantages of having a laptop.

But if you're strapped for space, you might find yourself working on the couch, in bed, or anywhere else you can take a seat.
And if you use your laptop for too long, it could overheat, burn your legs, or leave you with an aching neck from looking down all the time.

Extend your home office beyond a single room with the Executive Office Solutions Laptop Stand. Not only does it have two cooling fans, but it was built with versatility in mind.

Its lightweight, sturdy frame does more than offer a portable surface for your laptop. Use it as a dinner tray, for sound equipment, projectors, as a standing desk, a tablet holder, or for anything that needs a flat surface.
Plus, it has non-slip feet and lockable legs that guarantee you don't have to worry about accidental falls and damage.
Key Features
Lightweight and durable aluminum construction for easy and long-lasting maneuverability
360-degree rotating legs to suit any position
Fulfills a range of practical uses
Quiet cooling fans cool your device without disturbing the peace
Specs
Brand: Executive Office Solutions
Model: FBA_EOS1
Weight: 3.64 pounds
3. BESTTEN 1800J Surge Protector

You know that plugging too many devices into a wall socket or power strip is risky. But if you're limited on power outlets, there's not a whole lot you can do.
If that's you, it's time to stop abusing the plugin and start playing it safe with the BESTTEN 1800J Surge Protector.

It's compact enough to fit anywhere you need it while offering plenty of functionality. Need to charge your phone, or have a bulky adaptor?

The BESTTEN Surge Protector handles both. It has four USB charging ports, four wide-space ground outlets, and won't block other outlets.
The fire-resistant design handles up to 1800 joules, so you can safely charge your devices. You can use this gadget anywhere thanks to its heavy-duty extension cord.
Key Features
Safely charge any electronic up to 2.4A simultaneously.
Get six additional feet with the heavy-duty extension cord
Made with fire-resistant materials and designed to handle up to 1800 joules
Slim, lightweight design lets conveniently bring it wherever you need a surge protector
Specs
Brand: BESTTEN
Model: USH-4U4A-6F-B
Weight: 1.7 pounds
4. Seneo Wireless Charger 

Finally — a smartphone charger that works for Apple and Android devices!
The Anker Wireless Charger takes the inconvenience out of charging your phone by eliminating the cable so you can enjoy a fast charge no matter where you are.
Conveniently browse the web, use facial recognition, or take pictures in landscape or portrait mode with the PowerWave stand dual-charging coils.
The Anker Wireless Charger connects to your phone in its case up to 5mm thick so you don't have to worry about it breaking, cracking, or getting scratched while docked. And if you have a Samsung, you can enjoy a charge that's 30-minutes faster than other wireless chargers.
5. Breville Joule Sous Vide

Even if your culinary skills stop at pouring cereal, the Breville Joule Sous Vide can make you feel like a master chef.
Its slim design is only matched by its performance, which delivers 1100 watts to heat up to 40 liters of water in no time at all.
By connecting the Breville Joule Sous Vide to your phone, you can not only cook from anywhere but keep an eye on your food so your dish comes out perfect time after time.
Its compact shape stows easily so you can save space even in the smallest of kitchens. Bluetooth connectivity and Wifi pairing give even more accessibility with Alexa for hands-free, effortless cooking.
It's the perfect gadget for men, no matter how experienced they are in the kitchen.
Key Features
The slender, 11-inch device can be easily stored
Built-in Amazon Alexa feature for voice control
Bluetooth and Wifi compatible
Powerful 1100-watt output boils water fast
Specs
Brand: ChefSteps
Model: CS10001
Weight: 1.28 pounds
The network interruption or buffering with AC wireless technology. The Deco P9 mesh router can provide slowness free connections for over 100 devices. The Deco P9 mesh router has been MU-MIMO functions for data streaming. The Deco P9 comes with two internal dual-band antennas frequency of 2.4GHz and 5GHz up to 867Mbps of speed.
The router pair with Alexa.you can also share your guest password add devices you want by using just your voice control option. The deco P9 is a relatively affordable mid-range mesh router but with a powerline feature that may be crucial for some users. The overall details of this router it's one of the best mesh WiFi network routers on the market.
Key Features
Powerline Backhaul
Alexa Support
Parental Controls
Easy Setup and Management
Intelligent WiFi Network
Specs
Coverage: 6,000Sq.Ft
Frequency: Dual-band 2.4GHz & 5GHz
Data Rate: Up To 867Mbps
Features: Beamforming, Support MU-MIMO
7. Bosch BCC50 WiFi Thermostat
Take control of your home encouragement from anywhere with the Bosch BCC50 Programmable WiFi Thermostat, a smart thermostat that takes care of home temperature and saves energy. This thermostat is compatible with the majority of 24 vac heating and cooling equipment.
It allows you to connect your HVAC with it efficiently and save energy. It has built-in Wi-Fi that will enable you to connect you to this marks an app and smarten devices such as Amazon Alexa or Google assistant. You control it from the app or just with a voice command.
Key Features
Connect to your HVAC from anywhere.
Keep your home safe using alerts features.
Sleek design that will look great in your home.
Work with google assistant or Alexa.
8. Arlo Pro 3 – 4 Camera System
The Arlo Pro 3 had its spotlight above the camera, and it can cast a lot of life with his brightly going faceplate. The faceplate presents 2,000 lumens of light when running on battery power.
It can shine at 3000 lumens as well when wired with the electrical system. The floodlight camera has a combined light sensor that will automatically turn on when it's dark outside.
You can set the floodlight to cast three different light patterns constant flashing and pulsating. This floodlight camera has a powerful battery that gives up to six months of battery life on a full charge .so Arlo Pro 3 floodlit camera you'll get a 2k Video recording camera as well as a bright floodlight in one package. you can Easy To Install Wireless Outdoor Security Cameras at your home without any electrician.
Specifications:
Streaming: 2K HD
Brightness: 3000 Lumens
FOV: 160 degree
LED Flood Lights: Yes
Power: Rechargeable Batteries
Siren: Yes
9. SmartAlarm – Doorbell Camera Home Depot
You are worried about your doors and windows being opened and your absence that is why you should have the iSmartAlarm Contact Sensor a unique sensor. That monitors your door and windows 24/7 so that you can still work free. this sensor watches your door and windows all the time and notifies you.
The iSmartAlarm Contact Sensor and rings off the alarm when any door and window is being opened.it uses the Cuban communication system to connect to the smartphone and since instant notifications. You can always kill free powered by two alkaline batteries these sensors can run for a long time and come to double-sided DC for easy installation and it's Self-Monitored Home Security System.
Specifications:
Instant Notification: Yes
Communication: Via CubeOne
Usage: Door, Window or Cabinet
Batteries: 2 CR2
10. Multi USB Charger Station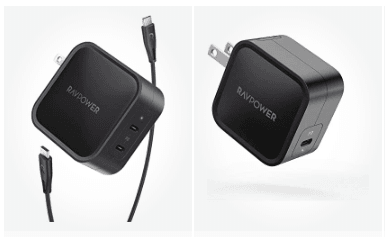 Wall charger isn't exciting. It's pretty regular but something we think we need for it. The Wall charger series at 2.5 inches it's a reasonably small cube that fits into the palm of your hand. Smooth folding prongs for easy transportation with the beauty being.
The opposite side dual USB C charging ports this tiny fellow outputs a whopping 90 watts. That's enough to charge MacBooks and similar full-fledged laptops. Its ability to range between 18 and 90 watts.
The charger will optimize its output for whatever devices are plugged when getting one charge you want. The most production for its size because compared to other daily essentials. You can easily keep this in any bag and always have the fastest charger in the room.
11. BenQ Best Home Cinema Projector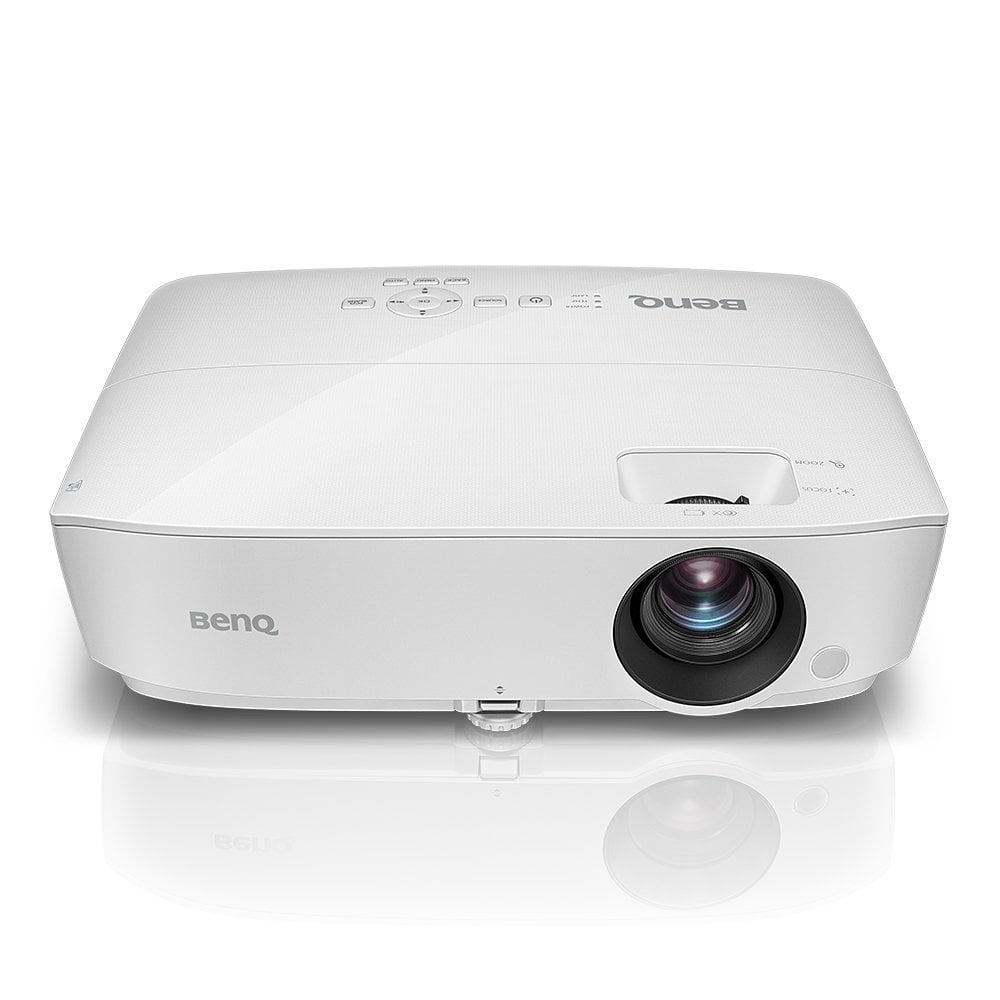 The BenQ MS524AE is a really good choice for you if you're looking for a quality Super Video Graphics Array projector. 
From a device aspect, a control panel located at the top, an arrangement of connectivity ports placed at the back, as 3 adjustment meters which make the projector portable, so you don't have any problems while installing it almost anyplace you want to arrange your presentations.
3,300 lumens of powerful brightness boosts picture quality with active color to present sufficient lights-on displays in well-lit conference rooms to a better discussion, collaboration, and note-taking.
The SVGA 800 x 600 resolution delivers optimal widescreen image for business and commercial projection needs. The projector is an excellent choice to be seen in darkened rooms. The 10-watt mono speaker is an extra excellent point that we needed to appreciate about the BenQ best home theater projector under 500.
Specifications:
Native Resolution: SVGA, 800×600
Brightness (Lumens) : 3300
Throw and Zoom Ratio: 1.94~2.32 / 1.2x
Light Source Life (Hours by Mode): 4000/6000/10000 hours
HDMI: 2
VGA: 2
Built in Speakers: 2W x 1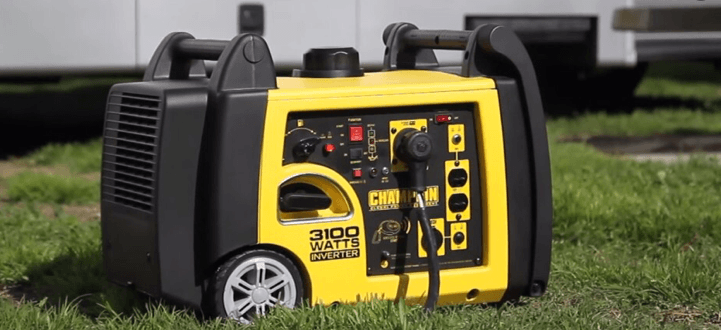 The Champion is one of the simple model recoil system engines run on gasoline. it is a very user-friendly design and clear control panel.
this compact design has a 1.6-gallon fuel tank that runs the generator up to 8 hours. the best part is double handles and tires make the generator portable.
However, we know the inverter generator is more expensive but considering the feature of this generator, it's one of the powerful inverter generators in the market and you can use this also a best portable generator for camping
Key Features
Low oil shut-off sensor with the 3400-watt dual-fuel engine.
The quick touch panel allows you to manage everything in one hand.
The noise level is 59dBA at 23 feet and the 60Hz Frequency is perfect for your place. 
The generator starts at 3400-Watts and running as 3100-watts so this can backup your home up to 7.5 hours.
3-years warranty and lifetime technical support from experts. 
Specifications
Watts: 2200
Tank Capacity: 3.78 Liters
Run Time: 9.5 Hours
Weight: 21.68KG
Outlets: 120V 20A Duplex ( 5-20R), 12V
13. Best LED Night-Lights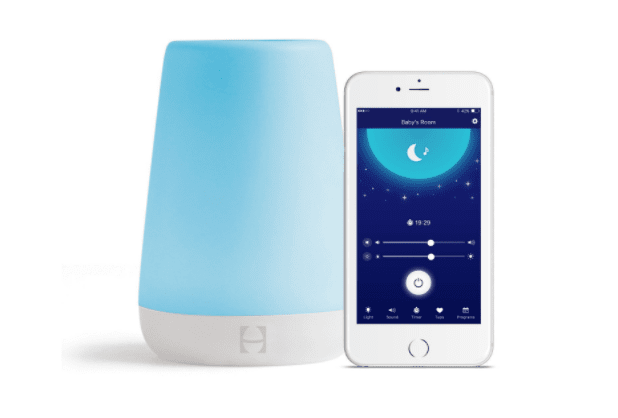 An energy-efficient LED night light with dust to dawn light and motion sensors can make you feel comfortable. 12 full-color RGB and white LEDs power it. Each is capable of four billion colors and 512 levels of brightness. The energy-efficient LED night light can be as soft or as brilliant as when any motion is detected.
The energy-efficient LED night light will gently power up to 40% intensity. It help you navigate without shading you on the way .it can also help you find yourself install a LED night light in each room configure.
The LED night light locator service and effortlessly track all the gadgets in your house and don't waste time looking for your items. It can also connect with your phone to act as a virtual indicator for incoming calls text messages and many other smartphones. The energy-efficient LED night light available online at around $50
Affiliate Disclaimer : As an Amazon Associate I earn from qualifying purchases.