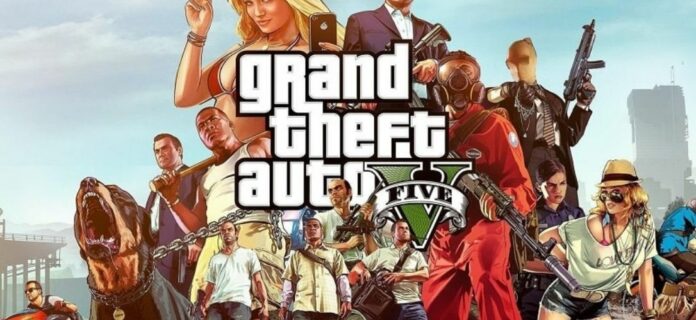 Grand Theft Auto (GTA) is a legendary game that has set standards and broken records for years! Created by Rockstar Games, this title has been adapted over time for game consoles, Personal Computers (PCs), and smart devices so as to create a universal GTA experience. As a result, this game has millions of fans around the world for gaming enthusiast.
The game has been improved gradually over the last 10 years from fairly rudimentary to its latest advanced version.
There are more than a dozen GTA titles in this game's history and some are better than others. We've tested them all to bring you this review of the top 10 GTA games for mobile platfroms, console, and PC.
Grand Theft Auto (GTA)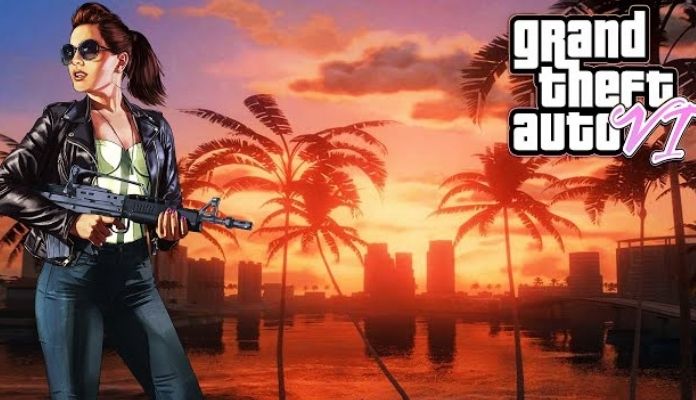 Created by Mike Dailly and David Jones, Grand Theft Auto (GTA) is widely considered the first true foundation of this game series. While other titles such as GTA London 1961, 1969, and Advance came before this one, they simply gave gamers a glimpse of what Rockstar Games could achieve.
Grand Theft Auto (GTA) was the first real taste of the masterful storytelling, carnage, crime, and free world gameplay that we have come to love. 
This title executed the transition from a top-down view to the massively popular third-person perspective that we now associated with GTA. Two chief characteristics of this game include car theft where your character can steal any motor vehicle and a free open-world environment in which you can roam wherever you want.
This is all done while pursuing your main or side missions. GTA creates an action adventure atmosphere through carjacking, shootouts, theft, and robbery. 
The mixture of action, third-person perspective, and depth of story propelled GTA to win critical acclaim. This title sold 280 million copies throughout the world and officially became the fourth-highest selling video game of all time.
Best of all, Grand Theft Auto (GTA) created a platform for numerous sequels that we have enjoyed throughout the first two decades of the new Millennium. 
Grand Theft Auto: Liberty City Stories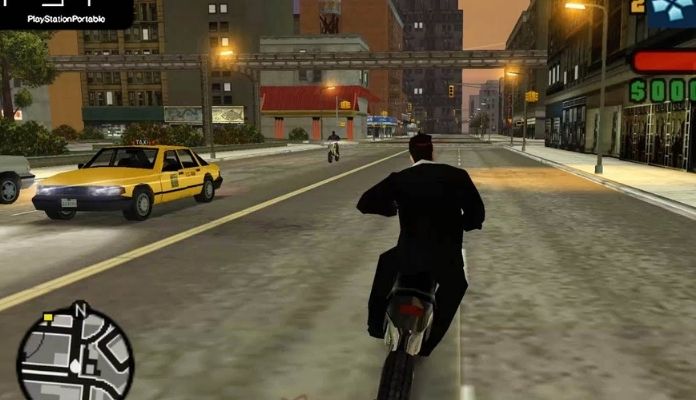 In Grand Theft Auto: Liberty City Stories, Rockstar North and Rockstar Leeds cooperated to develop a unique title that was originally released for the PlayStation Portable (PSP) in the Fall of 2005.
The game reveals a fictional metropolis known as Liberty City that is based in New York City. Here, your character explores a big open world on foot, while riding a motorcycle or while driving a motor vehicle. 
Grand Theft Auto: Liberty City Stories was the ninth release in this game series and gave you a third person perspective of the game.
In addition to that, it provided players with the chance to change the camera angles according to one's preference so as to create new viewpoints of their in-game environment. 
You could also complete missions in your own order instead of having to follow the logical progression of the plot. In this way, this title granted players a higher degree of freedom than before.
Due to its immense popularity on PSP, this game was quickly adapted for the PlayStation 2 in 2006. Fans of the console quickly picked up the new version and it sold more than a million copies around the globe.
Grand Theft Auto: China Town Wars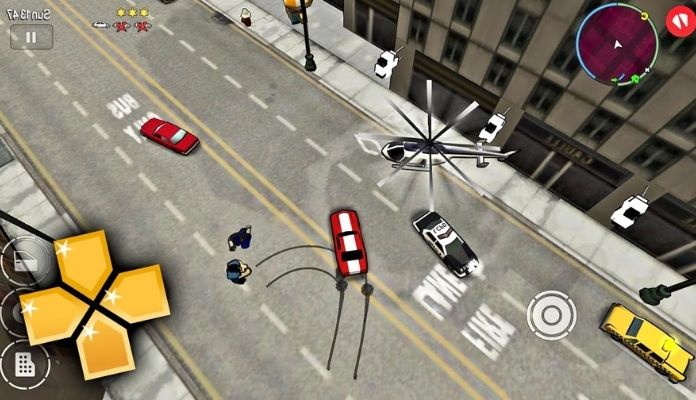 Grand Theft Auto: China Town Wars was released in early 2009 exclusively for the Nintendo DS and brought a new approach to plot creation. The game allowed additional players to explore China Town while making decisions that determined how their character would be perceived by other protagonists and antagonists.
Throughout the plot of Grand Theft Auto: China Town Wars, your character could amass respect or lose it depending on the moves that you make. The game was developed in a joint effort between Rockstar Leeds and Rockstar North while eventual publishing was done by Rockstar Games. 
Fans of the Nintendo DS really enjoyed the updated graphics, deep plot story, and ever-expanding open world. The mass appeal of Grand Theft Auto: China Town Wars resulted in a version for PlayStation Portable (PSP) being released later in 2009.
Smart device owners joined the fun in 2010 when the game was adapted for Android gaming platform and iOS operating systems. Being the ninth title in the GTA series, Grand Theft Auto: China Town Wars remains one of the most popularly accepted titles ever released. 
Grand Theft Auto: The Ballad of Gay Tony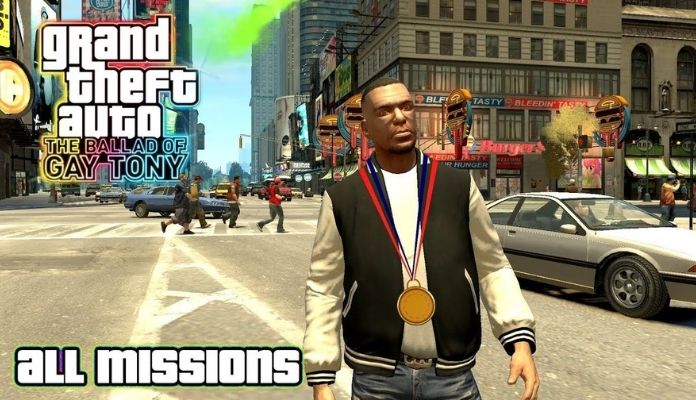 In 2010, Rockstar North released Grand Theft Auto: The Ballad of Gay Tony and injected a good dose of fun, originality, and deep character development. The game follows the trials and tribulations of Luis Fernando Lopez, the first rank bodyguard of leading gangster, Anthony "Gay Tony" Prince.
Throughout the game, you enable Luis to assist Gay Tony to pay his debt, move more drugs, appease the mafia and survive frequent assassination attempts.
With such heavy responsibilities, Luis encounters challenging missions, action-packed shootouts, enticing conversations, and a collection of weaponry fit for a gangster's bodyguard.
Grand Theft Auto: The Ballad of Gay Tony was created by Rockstar North for Microsoft Windows PC, PlayStation 3, and Xbox 360 in 2009 to 2010. This game also provided players with a previously unseen feature; the ability to play in single or multi player.
This attracted a lot of positive attention to the game and it attained widespread critical acclaim. Grand Theft Auto: The Ballad of Gay Tony won awards such as the Best DLC Award at the 2009 Spike Video Gaming Awards among many others. 
Grand Theft Auto III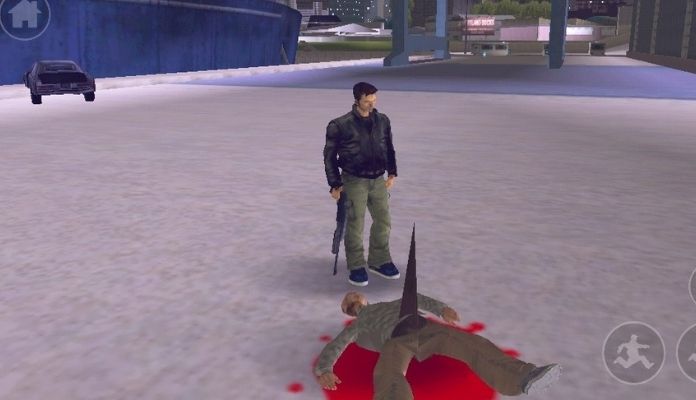 Always innovating new stories and plots, Rockstar North and Rockstar Games released Grand Theft Auto III. This game provided one of the most gripping plot stories in the series. Grand Theft Auto III follows the story of Claude, a gangster betrayed by his crew and left for dead.
He survives the ordeal and sets on a mission to get revenge. Before long, Claude becomes trapped in a world of gang warfare, organized crime and corrupt law enforcement. On his path of vindication, Claude leaves a trail of dead bodies, new alliances and an upset in the balance of power.
The game can be played from a third-person perspective with a 360-degree camera panning capability to achieve a variety of viewing angles. Like other GTA titles, blood players can explore the digital world on foot, on a bike, or while driving one of the many vehicles cruising through the city. 
The concept behind Grand Theft Auto III enabled it to win critical acclaim while the style of gameplay helped the title to sell millions of units and become a best seller in 2001.
Ever since its release, Grand Theft Auto III has sold a total of 14.5 million copies and is ranked among the most popular video games of all time!
Grand Theft Auto: Vice City Stories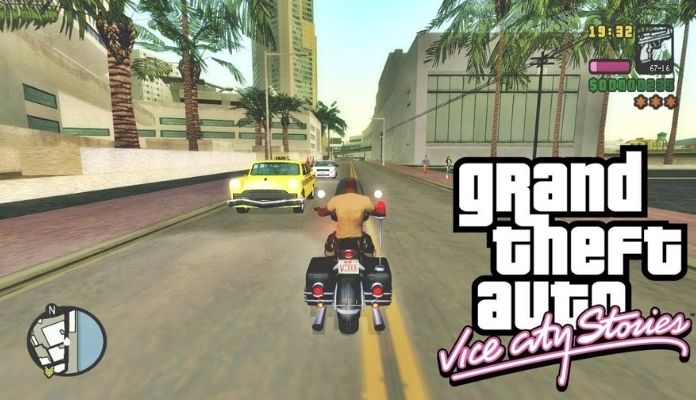 Grand Theft Auto: Vice City Stories immersed players into Vice City, a fictional version of the magic city of Miami. As was expected, the game delivered breathtaking landscapes, colorful sets, a charismatic main character, dramatic protagonists and a good dose of 80s Miami flair.
Created by Rockstar North and Leeds in collaboration, this title was published and launched by Rockstar Games. Its original version was released for the PlayStation Portable (PSP) in 2006 and PlayStation 2 in 2007.
The game enabled players to explore the open world using a third-person perspective while following a mini-map in the bottom corner of the screen. You can pick and choose from a huge variety of vehicles including planes, cars, boats, motorcycles, helicopters, and jet skis.
Like in other GTA titles, you can live up to the game's title and simply steal any car you desire! They help you to complete the game's missions and overcome the city's gangsters in a series of missions structured as stories of your progress from a street thug to a crime lord.
In the 2007 Golden Joystick Awards, Grand Theft Auto: Vice City Stories won an award for Best Handheld Game. The game also won an International Gaming Network (IGN) award for the best-licensed soundtrack. By making these accomplishments and selling millions of units, this title cemented its position as one of the most iconic games ever made!
Grand Theft Auto: Vice City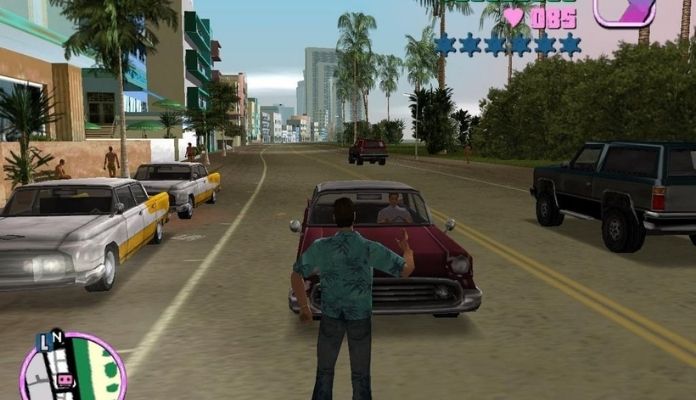 If there's a game that took full advantage of the open-world layout, it was Grand Theft Auto: Vice City released in 2002. Set in the fictional city of Vice City-based in hotline Miami, Florida, the game follows the life of Tommy Vercetti. He is a felony criminal who's been recently released after being betrayed by comrades in a drug deal gone wrong.
In a fit of vengeance, Tommy seeks out the people who set him up and robbed him. By cooperating with criminals, crooked cops, and exacting violence, Tommy attains vengeance and constructs a criminal enterprise at the same time!
Grand Theft Auto: Vice City impressed gamers and critics with its realism and attention to detail. The game extensively featured real drug lord mafia from 1980s Miami, covered the crack cocaine epidemic, biker gangs, and glam metal culture.
It also offered an open-world viewing perspective, beautiful graphics, a huge range of vehicles, numerous weapons, and unsurpassed criminal freedom. 
The characteristics of Grand Theft Auto: Vice City made it an attractive release that gamers all over the globe couldn't wait to get. As a result, the title sold 500,000 copies in the first 24 hours after release and millions of units ever since!
This game also won numerous awards from a wide range of magazines including Game of the Year. To date, GTA: Vice City is one of the best selling PlayStation games ever released! 
Grand Theft Auto 4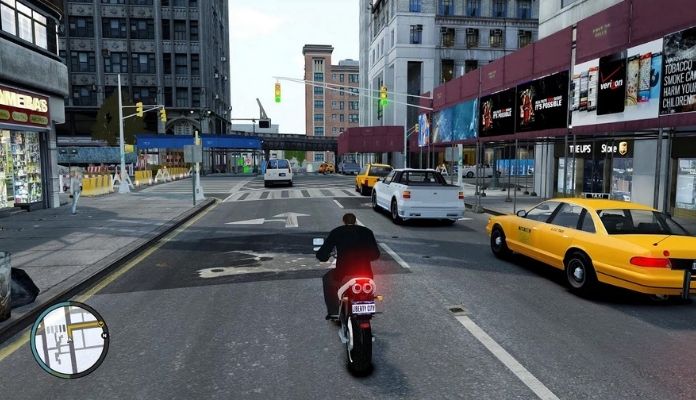 High-end graphics, a deep plot, interesting characters, numerous vehicles, an expanded weapons cache, and a huge open world are all characteristics of Grand Theft Auto 4 which was released in 2008. This action adventure game follows the story of Niko Bellic, a former criminal trying to escape his past but is constantly threatened by mafia bosses.
Not only does he have to defend himself and protect his territory, but he also has to keep loan sharks at bay using cash or violence. Set in Liberty City, a fictional representation of New York, Grand Theft Auto 4 takes players on a gripping journey through Niko's fight for supremacy.
This game was released for Personal Computers (PCs), PlayStation 3, and the Xbox 360. In true GTA fashion, the title combines third person and first-person perspectives depending on the current activity in the gameplay.
You can also enjoy Grand Theft Auto 4 as a single player or on an online multiplayer basis. For maximum excitement, up to 32 players can engage with each other in the online multiplayer setup!
At the time of release, GTA 4 was the fastest selling electronic product ever! Its strong narrative and amazing open world both contributed to the huge popularity of this game. Critics still continue to heap praise upon this exceptional title from Rockstar Games. 
Grand Theft Auto V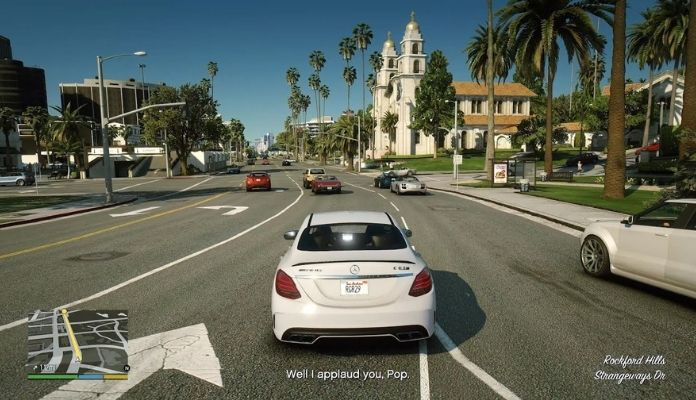 Also known as GTA 5, Grand Theft Auto V is a legendary title in the world of electronic entertainment. This game was released in 2013 after joint development by Rockstar North and Rockstar Games.
It was met with such dedication and enthusiasm that the game sold more than $800 million dollars worth of units in the first 24 hours! 
Grand Theft Auto V was highly anticipated by gamers because of its plot arrangement. The game follows three different protagonist characters as they perform numerous heist sequences towards a common goal that remains a mystery until the jaw-dropping end.
Players can follow these characters while in or out of mission pursuit. The game is set in Liberty City and encompasses a huge open world that players can explore according to their desires. 
Three days after release, Grand Theft Auto V had sold $1 billion in units and is one of the most commercially successful video games ever. It won a huge number of awards including Game of the Year from the International Gaming Network (IGN). 
Grand Theft Auto San Andreas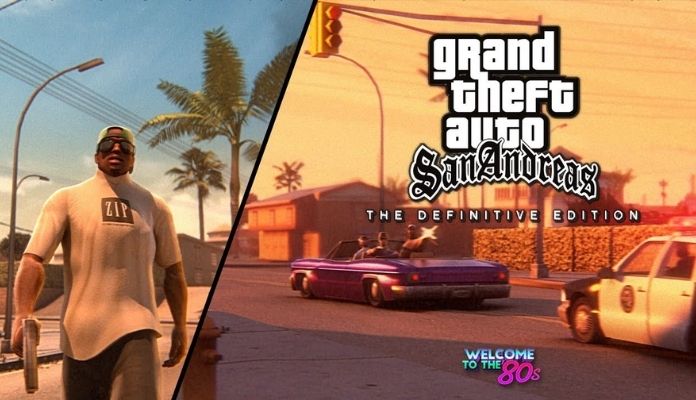 The greatest GTA game of all time is Grand Theft Auto: San Andreas! It was created by Rockstar North and later published by Rockstar Games for a worldwide release in 2004.
The game followed the life of Carl Johnson also known as CJ as he returns home from Liberty City to the city of Los Santos after his mother is murdered. Soon after arrival, he is picked up by some crooked cops and is back into the thug life he so desperately wanted to leave behind. 
CJ embarks on a mission to restore his old gang while battling corrupt law enforcement, mafiosi and rival gangs to establish a criminal empire while discovering the truth behind his mother's death.
The gripping story of CJ, massive open world and deep characters of GTA San Andreas propelled the game to superstardom in hours. The third person perspective gameplay suited the characters perfectly while 360 camera panning provided movie-like sequences especially in activities such as drive-bys. 
Its soundtrack was amazing with multiple Hollywood heavyweights lending their voices and talent to this gta san andreas mobile game.
Coupled with an epic variety of weapons and vehicles, GTA San Andreas broke records and earned the coveted Diamond Award issued by the Entertainment and Leisure Software Publishers Association (ELSPA) among other awards.
Overall
For the last 20 years, Rockstar North, Leeds and Games have kept gamers at the edge of their seats with successive releases of Grand Theft Auto. The game introduced the ideas of open world gaming, third person perspective and integrated character storylines.
We have listed down the 10 best GTA games that you can play today with San Andreas taking the cake. Buy or download these games and take a trip into the virtual landscapes created by Rockstar for you!
FAQs Of The Best GTA Game for Mobile and PC
What is GTA 5?
Grand Theft Auto V is a game developed by Rockstar North and published by Take-Two Interactive for Microsoft Windows, PlayStation 4, Xbox One, Nintendo Switch, and mobile devices. The game was released worldwide on September 17, 2013.
GTA 5 has been critically acclaimed since its launch. It became the best-selling video game of 2014 and 2015.
It received many accolades like Best Action/Adventure popular Games at E3 2012, Most Anticipated Game at IGN Awards 2011, Best Video Game of 2010 at Spike TV Video Gaming Awards, Best Multiplayer Online Game at XBMC User & Developer Conference 2009, etc.
How to Download GTA V?
To download GTA V for PC, you need to use virtual machine software such as VirtualBox. Then, you need to install Windows 7/8/10 on the virtual machine. After that, you need to download the game from the official website.
What is the Cheat to Get the Caddy in GTA Vice City?
The cheat to get the caddy in GTA Vice City is to go to the "Cadillac Ranch" and press the "Lift" button. Then, you will be able to drive the Cadillac.
Can you play GTA Vice City on Xbox One and Xbox 360?
Yes, you can play GTA Vice City on both Xbox One and Xbox 360. However, the game has been patched to remove the ability to use cheats.
GTA Vice City mobile cheats: can you enter cheat codes in Vice City on iOS and Android?
Cheat codes are used to unlock extra features in games. They are usually hidden inside the game files, and they are activated when you press a button during gameplay. The best way to find them is to use a program like XcodeGhost.
GTA Vice City Mobile Cheats: Can You Use GTA Vice City Cheats on iOS and Android?
The game is available for both iOS and Android devices for mobile versions. However, the game has been designed to be played using touch screen controls only. It means that you cannot use the keyboard or mouse to play the game.
Take-Two Interactive: The Best Video Game Stock to Buy Right Now?
Take-Two Interactive (TTWO) is one of the largest video game publishers in the world. It has several well-known franchises such as Grand Theft Auto, NBA 2K, and WWE 2K. Its stock price has been on a steady rise since its IPO in 2011.
Can I run GTA V without a graphics card?
Yes, you can play GTA V without graphics cards. However, you will need at least 1 GB RAM and 8 GB free space. If you want to play GTA V on a PC, you should use Windows 7 or later.
But if you have an NVIDIA GeForce Experience graphics card, you will more smoothly play the game.
How do I increase my fps in GTA 5 low-end PC?
The best way to increase your FPS in GTA V is to use a high-quality graphics card. If you don't have one, then you should consider buying one. Also, try to reduce the number of objects in the game and avoid using the mouse.
How to Get GTA 5 on Android? 3 Proven Ways to Play Like on PC?
The best way to play GTA V on a PC is to use a virtual machine. Virtual machines allow you to run multiple operating systems simultaneously, such as Windows 7, 8, 10, Linux, Mac OS X, etc. It means you can install any game you want and play it on any platform you want.
Which version of GTA is best for Android mobile phones?
The best version of Grand Theft Auto V for Android phones is the one that comes preloaded on Google Play. This version has all the game features, and it also includes some extra features such as achievements, leaderboards, and cloud saves.
Affiliate Disclaimer : As an Amazon Associate I earn from qualifying purchases.