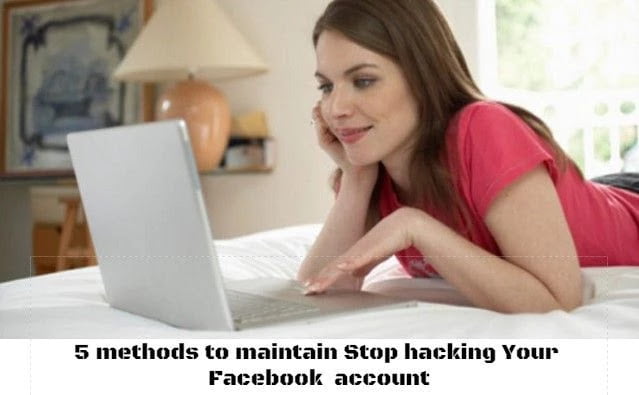 The many Facebook account has been hacked or damaged serving to be heard is because security is not the right way to your account.
Facebook had expended a needful Social Network. When we fall Facebook login info the other user's hands, which contain a lot of information on the Facebook account will be lost.
There are lots of plans of attacks to hamper to your account via the unknown person to make use of the gadget, the easiest of which is to log off.
However, if your smartphone or gadget will get slipped, it's an entirely different subject.
In this article, I will discuss 5 methods the security which you could take to rule out others from accessing your account.
Use the log alert:
If anyone tried to access your Facebook account, then Facebook is going to be advised.
To enable Facebook loging alert:
After logging into your account,
Go to the Settings menu.
Next, click on the Security Tab.
On the Security Settings section
Click Login Alerts

Here you can now select  Get notifications and save changes.
Done now any unauthorized access to your account, you will be getting a notification on your mobile and email inbox same time.
Login Request Approval:
How you want to log in your account also Fb also monitor and control your login.
Login approvals is an extra layer of security that uses your phone to protect your account.
Without security code, no one can access your account.
Click on the Security Settings button.;
Click On Login Approval
Click on the text box Require a security code to access my account from unknown browsers.

A box will pop up after the confirmation request to process information. In order to get a security code following instructions And re-enter the password.
If you are not ready to set up this option just use No thank you option.
Keep up additional code
Aft Successfully Active the Logging Approval option if you want to access your account any other place with the new device, then Facebook security system asks your security code.
However, you will get the code on your mobile via text message.
In case if you are not accessing your authorized device, then alternative method you can use 10 digit alternative security code for access.
Where did the login and logout:
In this section, you can see all logging activity on your account which location, browser, device type with date and time.
If you found any other  authorizing device to another location,
Then simply click End Activity. 
That's device will automate log out from your account. You may also use this option when you access any other device, but forgotten logs, then this option helps you to log out from those devices.
Trusted and add legacy Contacts:
In your absence, if you think someone takes care of your account then this option is pretty cool for you. But active this option both parties need to agree.
For example, your family person or one of your best friends. Actually, The system makes it much easier for family members or friends to take care of your Facebook account in unfortunate conditions.
Listed here are the steps to the surroundings, it all up:
Go to your account Settings > Security > Legacy Contact.
Then type in the name of the person you would like to make your Legacy Contact.
you could have the choice to ship them a message to allow them to be aware of, but it surely's no longer required. or else, they were notified when fb turns into conscious of your passing.
Then pick whether or not your Legacy Contact may have expertise Archiving permission and whether or not or now not or not you need your account to be deleted
Recommended article: How do I know who denied my sending friend request
Conclusion
Now with these 5 choices and one central reminder to keep out, you'll be able to be furnished to surf your Facebook account trouble-free.
Most people wouldn't have a proposal that our online debts would get hijacked.
It can be that their effectiveness of will unit participants in the market on the net WHO train unit actively trying to receive an entry to our sensitive knowledge.
Let's not create it and so much, much less complicated for them.
Affiliate Disclaimer : As an Amazon Associate I earn from qualifying purchases.