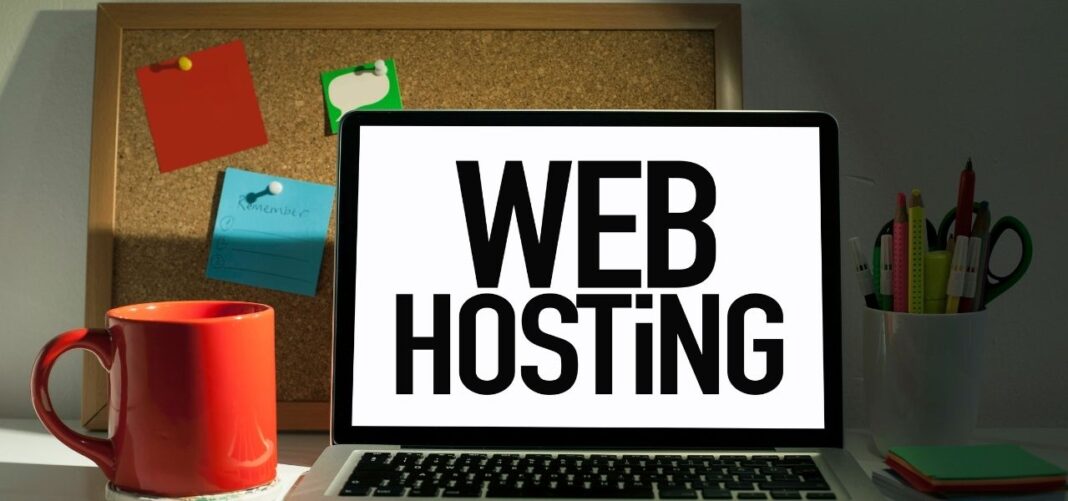 It's not always easy to decide which type of hosting is best for your website or blog. For example, shared hosting vs WordPress hosting are both great options, but they serve different purposes.
What's the difference between shared hosting and WordPress hosting? It depends on your needs. For example, suppose you plan to start a blog, website, or other online destination for personal use.
In that case, there are plenty of options out there that offer less expensive plans in terms of monthly subscription fees and costs per month with varying degrees of up-time guarantees. There is also an option to have unlimited storage space (although most websites don't need all this).
However, suppose you want more control over specific bandwidth allocation, domain name registration services, etc. In that case, it may be better suited for one style over another.
Hosted WordPress sites typically allow deeper customization, which can alleviate some concerns when building from scratch, while using shared hosts will provide simplicity through automation.
In this article, we'll look at the difference between shared hosting vs. WordPress hosting and help you figure out what will work best for you!
What is shared hosting and what are the benefits of it ?
Shared hosting is a type of web hosting that provides each customer with a limited amount of the server's resources and bandwidth. Shared hosts can offer more features for less money than other types of web hosting because they also share the costs among many customers.
A shared host promises long uptime, scalability, backup storage, etc. However, it might be running on an ISP server that does not meet their claims via hardware or software malfunctions, which can cause problems such as downtime through downtime or security mishaps like server intrusion (either by hackers or trollers). 
A shared host doesn't usually perform any backups either, so if anything happens to your site, you'll have to resort to your disaster preparedness skills soon afterward :-)
Benefits of Shared Hosting
Shared Hosting is a simple form of web hosting where you share the server (aka. server) with other websites. It means that YOUR website shares resources like CPU, memory, HDD, and bandwidth with another site on the same host. 
The advantage of this type of hosting is affordability because your monthly fee covers your data storage and pays for someone else to store their content there. 
So it costs less than if you rent a whole server by yourself!
But remember that shared hosting relies on other sites being responsible, which can lead to downtime during sudden traffic spikes or resource-hungry programs being run from those other websites.
The benefits are many, chief among them being very cheap pricing; many hosts charge.
What is wordpress hosting and what are the benefits of it 
WordPress hosting is an essential service for any website that runs on the WordPress content management system.WordPress is an open source software that anyone can use to create and maintain a professional blog or website with no technical knowledge necessary. 
The vast majority of blogs online are powered by WordPress, making it the world's most popular blogging platform and hugely beneficial for SEO because it's search engine friendly.
Hosting your site via a third party gives you more flexibility but often comes at a disproportionately higher cost than if you were to host your site on servers in-house. 
But if cost is not an issue and you prefer all the added benefits of having your site hosted by someone specializing in running websites, then there are companies.
Benefits of WordPress hosting
The benefits of WordPress hosting are a personal preference and depend on what is important to you. Every hosting company offers different features and prices, so it's hard to say that one provider is "better" than another for everyone. But there are a few things anyone looking for hosting should consider before selecting their company.
Features: What features does the host offer? Are these features necessary or must-haves for you? 
Price: How much is the monthly fee relative to what each feature would cost if bought individually from other providers? 
Reliability: Is your site down often? Do they lose your data when things crash (or close in the case of some hosts)? Can they handle times when your site gets
Which one should you choose for your blog or website?
The decision is not that hard to make. Shared hosting will save you money, enabling your website to be more cost-effective as a whole, and it's much more straightforward. On the other side of things, WordPress hosting will allow you to build your online presence more quickly with all-in-one solutions like themes that come with free plugins for plugins media integration.
WordPress offers a free hosted solution which is very popular with website owners looking for simplicity and low cost (read: cheaper than more advanced solutions), but since your knowledge of WordPress hosting is limited, there are some potential hurdles to get over that could be bumps in the road when it comes to troubleshooting and other hosting-related issues if they come up.
Shared hosting starts at $5 per month with full access to FTP and SSH abilities and the cPanel control panel. Considerably more in-depth analytics reports, free marketing credits with Ahrefs or SEMRush, etc. so you have quite a range of options here depending on how many features you want to be included.
Why I chose wordpress hosting over shared hosting for my blog
WordPress hosts generally cost more than shared hosting. But you never want to sacrifice too much for a blog, especially since this is your business' public face and the starting point of all engagement with customers. 
That's not something I would take a cheap route on. Plus wordpress has so many great features built right in that you won't find anywhere else like SEO optimization, analytics tracking, themes and plugins, epluginsese benefits are well worth the extra cost either way. 
Since I don't need to worry about system resources or anything like that with my theme because wordpress will be handling everything; I'll know for sure that there isn't an issue when it come to other bloggers who try and load too.
The most popular web hosts for WordPress are currently SiteGround and BlueHost. 
The reasons I chose WordPress hosting over shared hosting are as follows-
Siteground is the best because it has 99% uptime, 1 click WordPress installation, 24×7 phone and chat tech support with 5 minutes wait time, 2000 GB bandwidth/month on shared servers and unlimited storage if you wish to purchase it separately. 
It even offers automatic backups to Amazon S3 which can be restored from single file restores (if data gets corrupted). 
Should you use a free host or a paid host to start your blog/website?
Definitely, a paid, whole feature host. 
Free hosts typically offer limited features and are susceptible to malicious content and other security risks. It is particularly true for web-based email applications and web-based office software platforms like Google Drive or Microsoft Office Online (the Microsoft version of google docs).
With this type of application, your mail provider or word processing service, respectively, has easy access to all your work documents on any device you're logged into the platform. 
As long as you're using these free services in an open WiFi location or logging in from a public forum/app where their servers can be easily hacked. 
These accounts can be compromised by anyone who wants them – often without leaving any trace that they've been accessed at all!
How much does it cost to set up a new site on wordpress from scratch?
Well, it depends on what you want. If you have a subdomain and free WordPress hosting (http://www.subdomainname.com), the cost of setting up a site from scratch is free plus $60 for 12 months of hosting.
If you don't have an established domain or domain name registrar account, then we could set it up for as little as $12/year with no setup fee and first-year registration included-mail in advance to request this). 
Otherwise, it isn't straightforward but generally starts at about $60+ for the first year, with every consecutive year costing more than the last.
We recommend doing this through Godaddy host bridge service.
Setting up a new site on WordPress from the beginning will cost $90.
It is for hosting a domain through GoDaddy and setting up WordPress in partnership with Squarespace. 
Once set up, you should expect to pay roughly 2$ per month ($24) for the life of your website if it's not an online store or blog that requires significant monthly traffic (and occasional maintenance). 
These are just estimations based on what I've seen across many different clients, so adjust accordingly.
If your website has zero traffic and you need it to stick around long enough for one project to be completed, it will cost about $50 total, including purchasing a domain name.
Conclusion
The debate between which hosting type is better can go on forever. Shared and WordPress are two different types of websites with entirely different needs to run correctly. 
What you need for your website will determine what hosting company you ultimately decide to work with. If you want a site with the potential for unlimited storage space, then shared hosting might be best for you. 
However, if all you're looking for is a primary blog without bells or whistles, then WordPress may be more up your alley. 
Remember when choosing which host provider to use that there isn't one answer that fits all because it depends on what features and support each service offers at their price point and most importantly what YOU need!
Affiliate Disclaimer : As an Amazon Associate I earn from qualifying purchases.