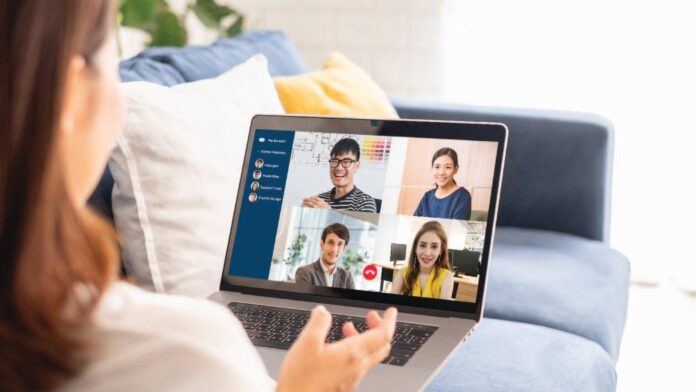 Virtual Meeting software and platforms for businesses As we stepped into the digital era organizations that are widespread globally leveraged video conferencing to connect with remote employees. With the unforeseen emergence of COVID-19, a rapid increase in the number of virtual events & online meetings has been witnessed.
Therefore, the need to normalize remote team communication via BPM software and make the change as transparent as possible has become a priority.
Due to the restrictions imposed on public gatherings and travelling, events scheduled up for the coming months got cancelled completely. Businesses have made the move to take the events online to connect with global delegates, attendees, and remote employees seamlessly.
An increase in the usage of online meeting software and virtual events platforms has been recorded in 2020.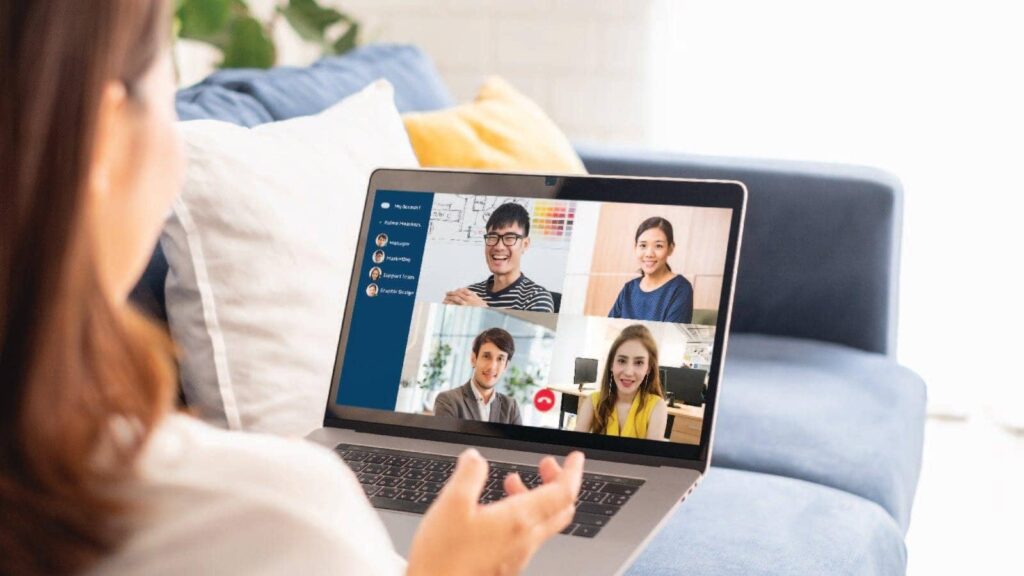 In uncertain challenging times like today, businesses are heavily relying on virtual meeting platforms to keep business running. It helps them to connect, network, and exchange information seamlessly.
Today virtual conferencing and virtual meetings have become a part of every industry to keep running smoothly.
What is Virtual Meeting software?
Virtual meeting software allows you to conduct meetings online. It's a great way for people who are geographically dispersed to meet and collaborate on projects, or even just have fun together!
You can use it to hold video conferences with your team members, and share documents, whiteboards, chat rooms, and more. You can also record the session so that everyone has access to what was said during the meeting.
What is virtual conferencing or virtual meetings?
A meeting that is held between two or more people over the internet on a virtual meeting platform is known as virtual conferencing or a meeting. It allows people to connect and network in real-time in a virtual environment without being physically present at the location.
Virtual video conferencing enables participants to tune in from their respective remote locations from the comfort of their own space.
Attendees can access the meeting or a virtual conference via any device or browser.
We have listed top virtual meeting platforms that might help your business.
Have a look!
Benefits of Virtual Meeting Platforms
A virtual meeting platform is a web-based application that allows users to connect, collaborate and share information in real-time using audio/video conferencing software. 
The most popular virtual meeting platforms are Skype for Business (SfB), Zoom, WebEx, GoToMeeting, Cisco Spark, Microsoft Teams, Google Hangouts Meet, Bluejeans, and Join.me, RingCentral Video Conferencing, and many others.
The following are some benefits of virtual meeting platforms:
Allows you to conduct meetings from any location using an internet connection.
Who can use it on mobile devices such as smartphones or tablets?
Provides high-quality video and audio communication between participants.
Facilitates collaboration among team members by working together simultaneously while viewing each other's screens.
Eliminates travel costs associated with attending physical meetings.
Offers flexibility in scheduling and conducting meetings at times convenient to all attendees.
Reduces the need for expensive equipment.
Increases productivity and efficiency.
Improves customer service and satisfaction.
Reduces training and support costs.
Disadvantages of Virtual Meeting Platforms?
While there are numerous advantages to using virtual meeting platforms, they also have certain disadvantages. These include:
Requires Internet connectivity.
May not be available during power outages.
It may require additional hardware.
It may not be easy to implement if your company does not have its own IT department.
May take up more storage space than traditional methods of communicating.
It may require extra bandwidth.
It may require additional technical expertise to set up and maintain.
It may not be compatible with certain types of software.
It may not be compatible across different operating systems.
It may require additional security measures.
List of virtual meeting platforms
Zoom Meeting

Zoom meeting is one of the famous online meeting participants software used by many businesses to organize virtual meetings and conferences. It enables participants to share screens and documents, and have one-on-one chats via live chat functionality.
Zoom meeting software allows users to organize united meetings each of 40 minutes.
Skype

Skype is one of the most famous and well-known platforms for video conferencing. The platform allows you to connect with one or a group of people at a time. It has been used by millions of users around the world.
Skype's interface is very simple, but it can be confusing if you are not familiar with how it works. If you want to use this platform to its full potential, then you need to learn how to use it properly. This article will teach you some tips that will help you get started on using Skype effectively.
GoToMeeting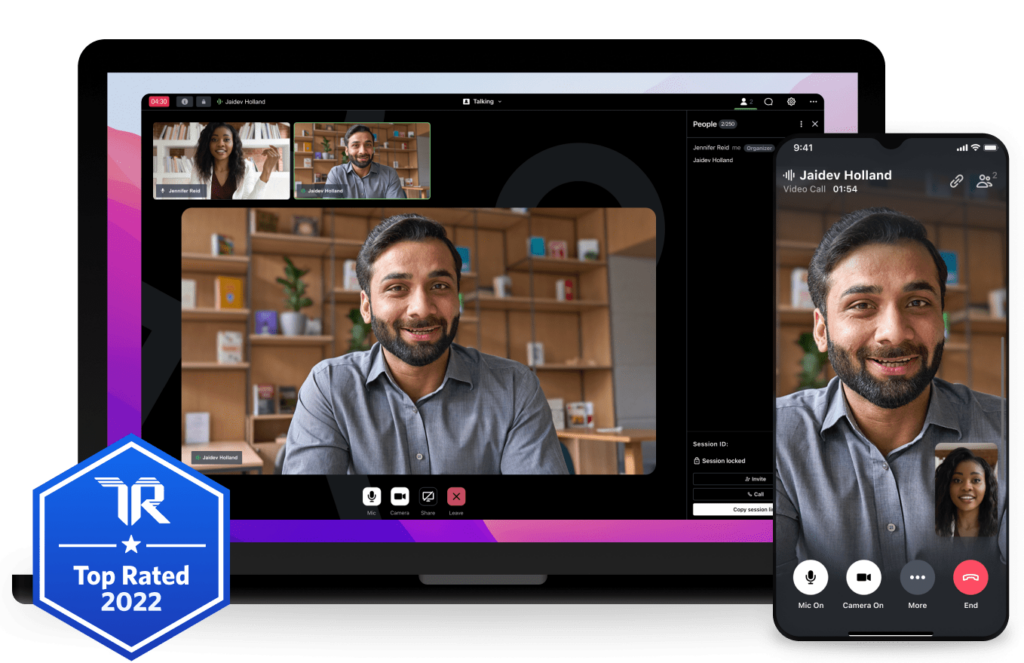 GoToMeeting is a brilliant virtual meeting participants platform used by businesses to organize meetings with a large group of people. The platform can host up to 100 people at a time.
The chat functionality offered by the platform enables participants to exchange messages in real time.
Dreamcast
Dreamcast is the top leading virtual meeting platform that enables organizations to organize virtual conferencing without any audience cap. The platform offers live chat functionality that enables participants to interact in real time via live audio/video/keyboard chats.
The engaging features offered by the platform enable the presenter to organize live polls, surveys, and Q&A to gain attendee insight.
Apart from it, the platform offers other features such as whiteboard, live streaming, desktop sharing, document sharing, data tracking, and so on for seamless execution.
The platform enables you to host any type of virtual event right from unlimited meetings, conferences, trade shows, exhibitions, product demos, job fairs, and so on.
Google Hangouts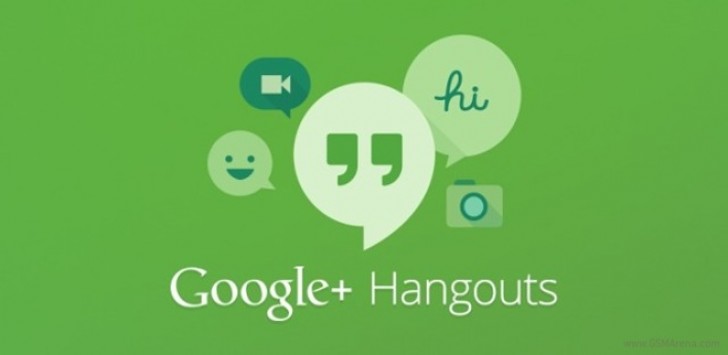 Google LLC by Google Hangouts is Google's video chat app. It was first released in 2011 and has since become one of the most popular apps on Android, with over a billion downloads to date.
The app is free to download and use but it also comes with ads that can be disabled by paying $0.99 for an ad-free version .
While there are many other options available for video chatting, this is the only option that supports HD video calls.
Google Hangouts is a great way to stay connected with friends and family while you're away from your computer or phone. You can even make group video chats if you want to talk to more than just one person at once. it's also include on Google Workspace.
Slack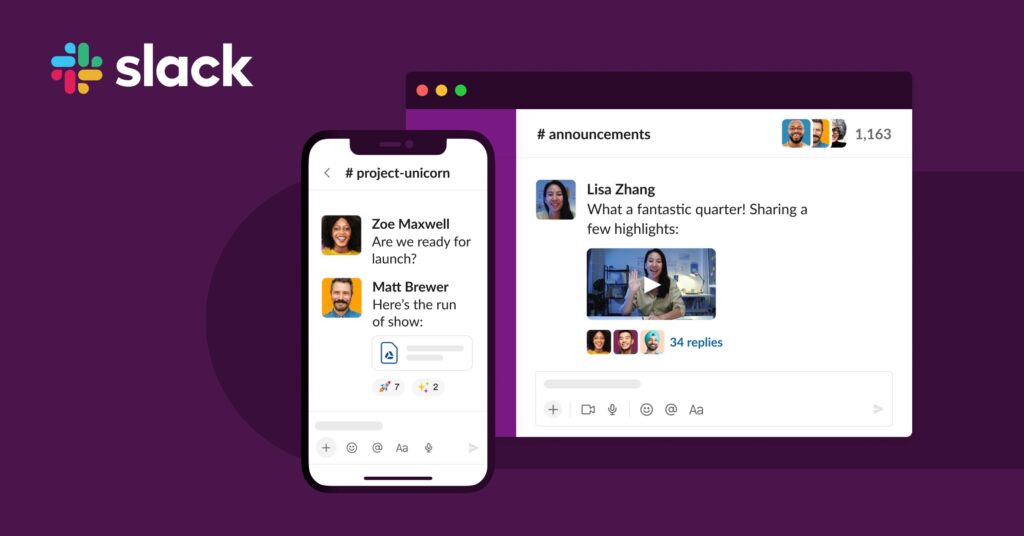 Slack is such an online meeting software that allows team members to network with remote employees through its reliable messaging capabilities. It also provides a platform for internal communication and collaboration among the team members. Slack has become one of the most popular tools in business today, especially among small businesses.
It's no secret that many companies are using Slack as their primary means of communicating internally. However, it can be challenging to manage all your company's communications on Slack. 
It also provides real time collaboration, file sharing, video conferencing, screen sharing and other features.
Adobe Connect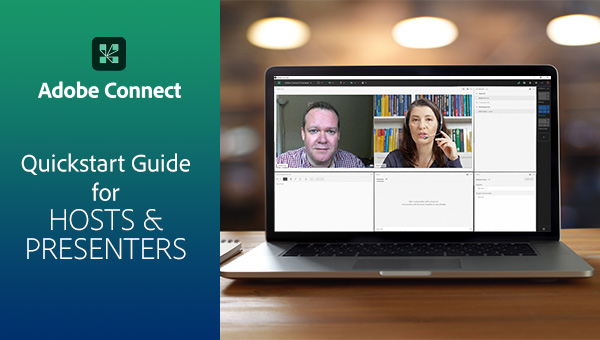 Adobe Connect is a web conferencing application developed by Adobe Systems. It allows users to share their desktops and applications with other participants in real-time, using either audio or video streams. The software can be used for online meetings, presentations, training sessions, lectures, seminars, and more.
The latest version of the product was released on June 17th, 2010. This article will focus on the new features that were added in this release.
Google Meetup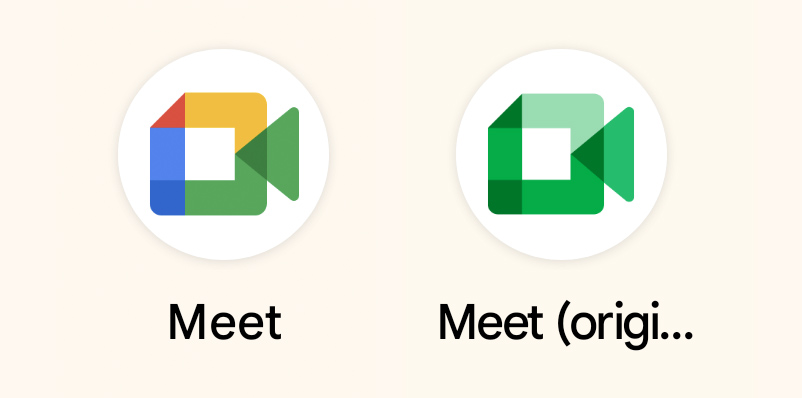 I'm going to be at the Google Developers Group in San Francisco on Thursday, March 14th. I'll be giving a talk about how we use AngularJS and TypeScript for building web applications with Angular 2. If you are interested in learning more about Angular 2 or if you want to learn how to build your own web application using Angular 2, come join us!
The following is an excerpt from my book "AngularJS: Up & Running" (O'Reilly). In this chapter, I discuss why it's important to have a single source of truth for data, and how AngularJS helps developers achieve that goal.
In many cases, when working with JavaScript, it can be difficult to keep track of what changes were. This makes it hard to know which code changed something. It also means that it's easy to accidentally change the same thing twice. For example, let's say you have a form that contains a text input field named First Name. 
Facetime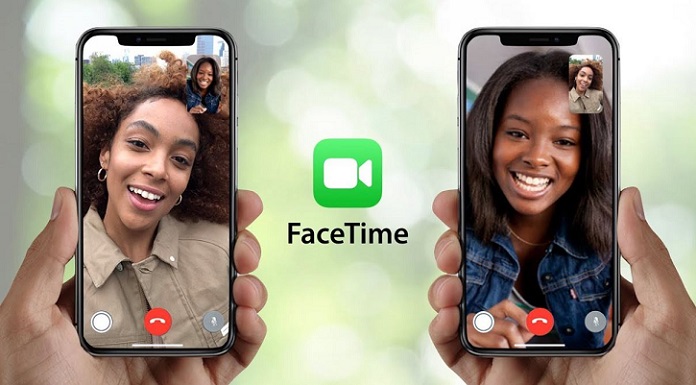 Apple users are well versed in this brilliant feature. It is not only used for connecting with friends but can also be used for meeting purposes.
The app has been designed to make the process of finding a new friend or partner as easy and convenient as possible. The app allows you to search for people who share your interests, location, age, gender, and more.
You can use Facebook's Messenger App to chat with friends on WhatsApp. You can send photos, videos, voice messages, stickers, GIFs, and even money through the app.
The feature enables the user to conduct a virtual meeting with up to 32 participants.
FreeConferenceCall
As the name suggests, online meeting software is free of cost. It enables businesses to conduct meetings with remote team members. The best part about this software is that it allows you to share your desktop and other files as well.
You can also use it for video conferencing. This means that you will be able to see each other's facial expressions and gestures. You can even record a conference call and play back later on.
e name suggests, online meeting software is free of cost. It enables businesses to conduct meetings with remote team members.
The platform offers tools for making calls, desktop sharing, messaging, and so on.
ON24
ON24 is one of the best platforms that enable marketers to organize interactive webinars and conferences.
The platform offers the ability to organize live polls, surveys, etc for engagement and to gain attendees insight. The platform facilitates you to record conferences in multiple takes.
Join. Me
Join.Me virtual meeting platform allows the users to change the URL links as per their liking. The platform enables users to select the background they wish to display during virtual meetings.
HighFive
Another platform to host virtual meetings or virtual conferences. HighFive does not require any password to access the online meeting.
The participants can wait in a meeting room in a digital environment until they are allowed in a meeting by the host.
ezTalks Cloud Meeting
ezTalks Cloud Meeting is another online meeting software that is free for up to 100 users. The platform offers various features such as whiteboard, screen sharing, and document sharing along with living audio/video/keyboard chat functionalities.
The platform is compatible with every device and browser.
Infinite Conferencing
Infinite Conferencing is another browser-based virtual meeting platform utilized by businesses for conducting virtual meetings and conferences.
live webinar
The live webinar is one of the versatile platforms for hosting online events right from webinars, virtual conferences, summits, and more. It does not require any downloads and plugins to get started with the event.
It offers ample features starting from whiteboards, chat features, polls, screen sharing, breakout rooms, and so on for a smooth online conference.
Vfairs
Vfairs is one of the most used virtual meeting platforms for conducting online meetings with remote workforce or global delegates.
The platform enables participants to interact in real time via live chats.
RingCentral Meetings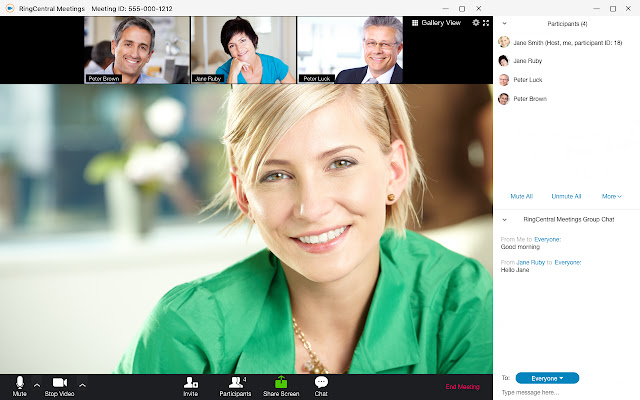 RingCentral Meetings is a virtual meeting platform that offers a free plan to its users. The service allows you to hold meetings, conferences and webinars with up to 100 participants from anywhere in the world.
The company's CEO, John McAlister, says: "We are excited about the opportunity to bring our customers together for live online meetings. We have been working hard on this new product over the last year and we think it will be an important addition to RingCentral's suite of cloud communications products."
The platform only offers local recordings and does not allow sharing with outside users
The platform only offers local recordings and does not allow sharing with outside users.
Cisco WebEx Meeting Center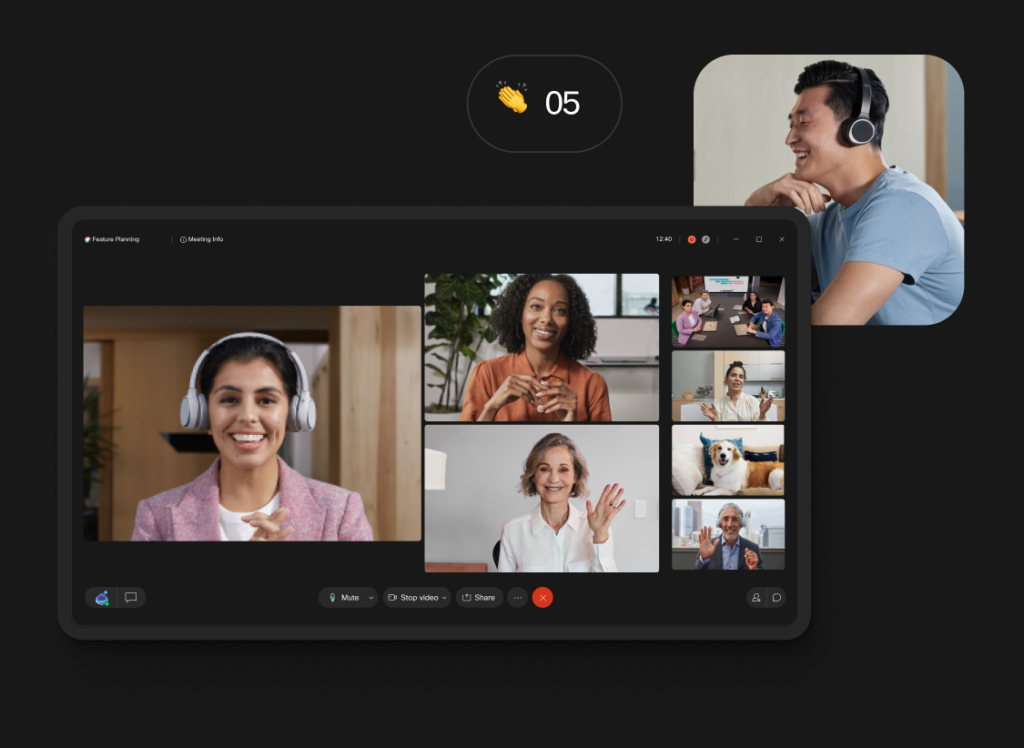 Same as other virtual meeting platforms, Cisco WebEx Meeting Center enables users to organize meetings online with remote team members. The platform is available for free and can be accessed from any web browser.
Cisco WebEx Meeting Center offers a number of features that make it easier than ever to conduct an effective online meeting:
A simple interface makes it easy to create or join a meeting.
Participants can share their desktop screen with others in the meeting.
Users can view and control presentations, spreadsheets, and videos.
Participants can also collaborate on documents using the built-in editor.
All attendees can see who else is participating in the meeting and what they're doing at any given moment.
The platform supports multiple languages and currencies.
Audio and video calls are supported.
Attendees can leave notes during the meeting.
BigBlueButton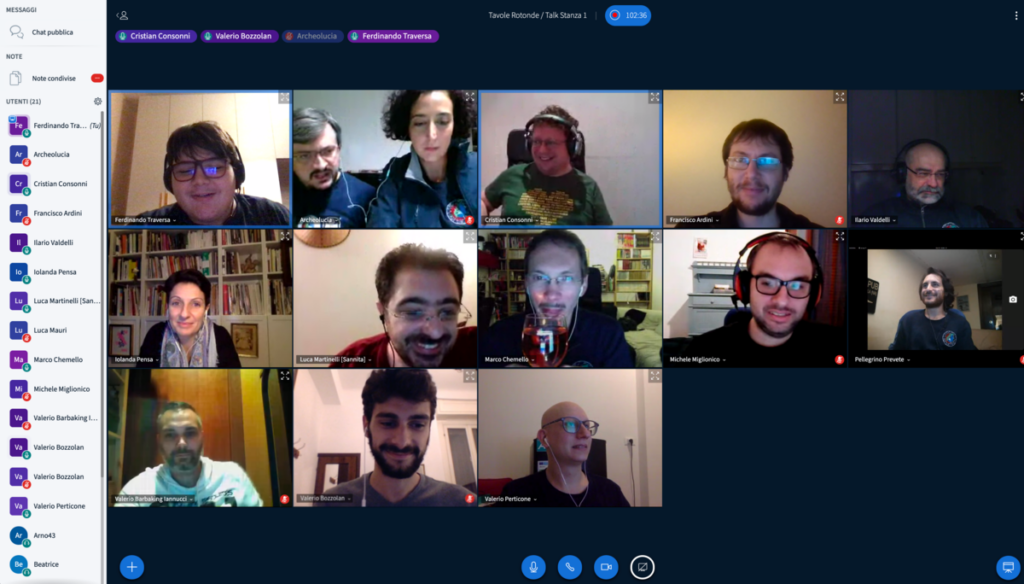 The platform is utilized for online teaching. But it can even be utilized for organizing business seminars or virtual conferences.
It is a web-based application that enables users to create and share presentations, videos, documents, etc. It has been designed in such a way so as to make the user experience easy and smooth. The interface of this app is very simple and intuitive.
This tool is used by students, teachers, professionals, companies, etc. It is an excellent tool for creating presentations,
The platform enables users to share desktop screens, video and audio, messages, notes, and so on.
ClickMeeting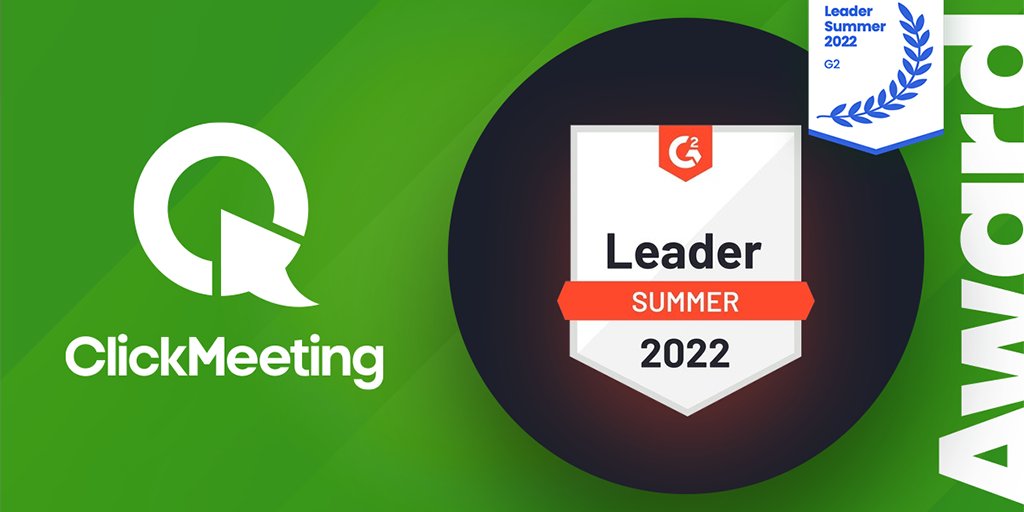 The ClickMeeting.com website is a free service that allows you to create and host your own online meeting using the latest web conferencing technology. The site has been designed for ease of use, so it's quick and easy to get started.
You can invite up to 100 people at once, and all participants are able to see each other on their computers or mobile devices. There are no limits on how long you can hold your meetings, and there is no limit on the number of attendees.
Zoho meeting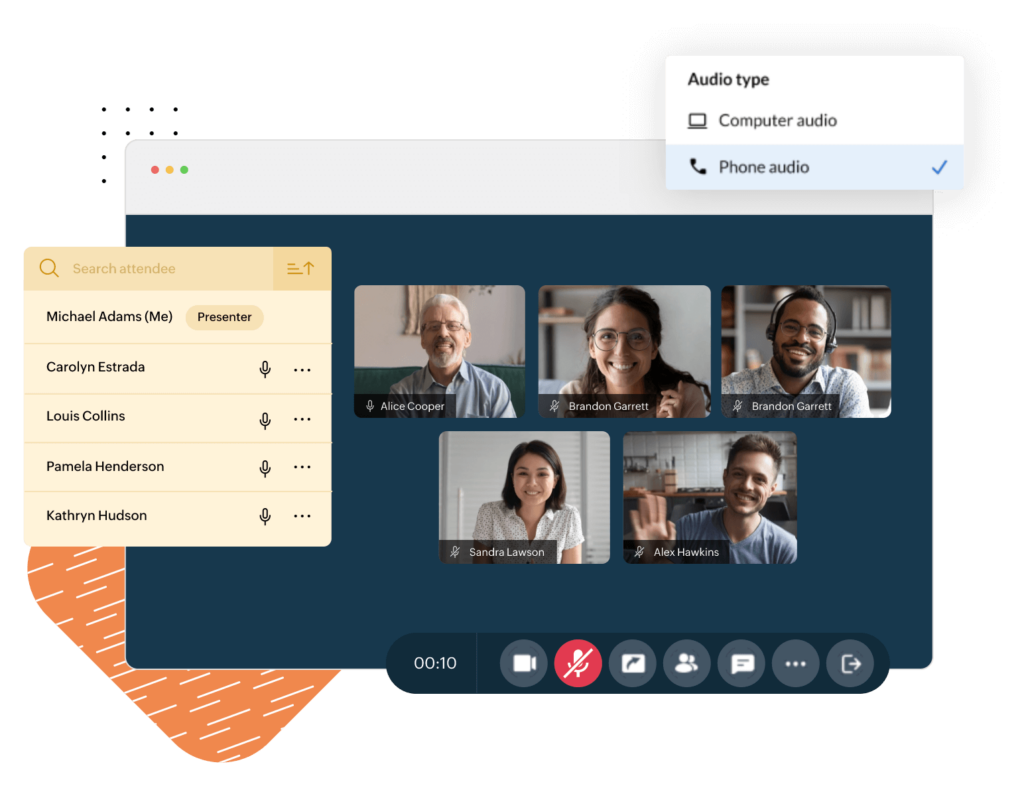 Zoho meetings is a well-known online meeting software. It enables participants from any geographic location to be a part of a virtual meeting.
The platform offers various features such as screen sharing, display tools, etc. that help in running a smooth online meeting.
6Connex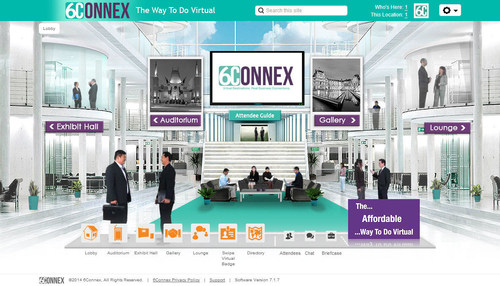 6Connex is another virtual platform that enables you to host a virtual conference in a safe and secure virtual environment.
Virtualization allows the user to run multiple operating systems on one computer, which can be used for different purposes. For example, it's possible to use Windows XP as an application server while running Linux or Mac OS X on your desktop. This way, you can have a single machine with two separate environments.
The features offered by the platform enable you to exchange information with remote participants in real-time.
Intrado
The platform uses cloud-based technology and hosts the end number of virtual events every year.
The platform provides a variety of features including scheduling, registration, content management, and analytics.
It can be utilized for hosting virtual meetings and conferences for businesses. it offers a 30-day free trial.
Pexip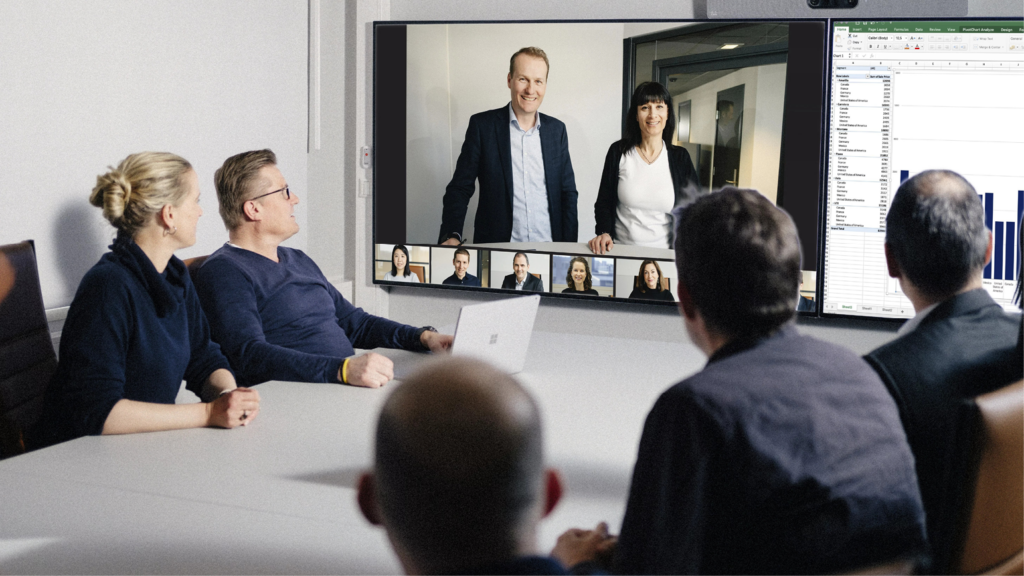 Pexip is one of the greatest virtual meeting platforms utilized by businesses to conduct online meetings. It has a lot of features and options that make it easy for users to create, schedule and manage their meetings.
The most important thing about this platform is its ability to integrate with other apps like Google Calendar, Skype, Slack, Zoom, Microsoft Teams, etc. This makes it easier for you to collaborate with your colleagues in real-time without having to switch between different applications.
FAQ's Virtual Meeting Platforms
Which platform is best for virtual meetings?
Skype is one of the best platforms for virtual meetings. The main advantage of using Skype is that it allows users to communicate from anywhere in the world at any time. 
Another benefit is that it is free. However, Skype has some limitations, such as only allowing two participants per call.
What is the best free virtual meeting platform?
The best free virtual meeting platform is Google Hangouts Meet. This tool allows you to create meetings from anywhere at any time. All you need is a computer, an internet connection, and a webcam.
What are virtual platforms?
Virtual platforms allow users to create profiles, upload photos and file sharing and interact with other members. The most popular virtual platform is Facebook, with 1.2 billion monthly active users. 
Other examples include Instagram, Snapchat, Pinterest, Tumblr, and Twitter.
How many virtual meeting platforms are there?
There are several virtual meetings, such as webinars, video conferencing, and teleconferences. 
The webinar software allows users to create live presentations from any device, while teleconference software enables participants to connect via phone lines. Video conferencing software enables users to share documents, images, and other files and also record meetings.
What is the Zoom platform?
Zoom is a cloud-based video conferencing software that allows users to connect from anywhere at any time. 
The company was founded in 2011 and has raised $1 billion in funding. Today, Zoom is used by millions of businesses and individuals worldwide.
What is the safest online meeting platform?
The best online meeting platforms include GoToMeeting, Zoom, Skype for Business, WebEx, Google Hangouts Meet, and Microsoft Teams. 
These platforms allow users to connect from anywhere, and they also provide features such as screen sharing, audio/video conferencing, whiteboard collaboration, and chat rooms.
Which is good zoom or Google Meet?
Zoom is better for small virtual meeting tool, while Google Meet is better for large conferences. Both tools offer free versions, but Zoom has a paid version that offers additional features like screen recording, chat, and whiteboard.
Does Zoom have a time limit?
Yes, Zoom has a 30-minute time limit for each meeting. If you exceed the time limit, you will be charged $5 per additional 10 minutes.
What is the easiest online meeting platform?
The easiest way to hold meetings online is through Google Hangouts Meet. 
This tool allows you to create a video conference for up to 100 participants at once. All you need is a computer and an internet connection.
Is Zoom a virtual platform?
Yes, Zoom is a virtual platform for meetings, conferences, training sessions, webinars, and other events. 
The service allows users to connect from anywhere through desktop, mobile phone, tablet, or laptop.
How does a virtual conference work?
A virtual conference works like any other conference, except participants, watch the presentation via webcast instead of physically attending the event. The presenter uses a webcam and microphone to connect directly to the Internet. 
Participants can ask questions during the presentation, which the speaker answers live. Virtual conferences are often used for training purposes, where attendees can view presentations from different locations at once.
Which online platform has the maximum number of participants?
The largest number of participants for any given event is held on Facebook. 
However, the total number of participants across all platforms is much higher than the number of Facebook alone.
What is an Online Meeting?
An online meeting is when two or more people meet via video chat software such as Skype, Google Hangouts, GoToMeeting, WebEx, etc. 
The main advantage of using these tools is that they allow for real-time communication between participants. Everyone can speak at once, unlike other forms of communication like email or phone calls.
When Should I Conduct a Virtual Meeting?
A virtual meeting should be considered when you want to meet with someone who lives far away from you. 
If you need to conduct a business meeting, you should consider conducting it via video conferencing solutions instead of face-to-face. This way, you can save money and reduce the risk of travelling.
What to Look for in Online Meeting Software?
There are several key features to look for when choosing meeting software:
Consider how much money you want to spend. If you're looking at free options, be aware that they may lack some paid solutions' features.
Choose between web conferencing tools and desktop applications. Web conferencing tools are easy to use, but they don't allow users to share documents and other files. Desktop applications provide all these capabilities, but they require more technical knowledge to set up and operate.
Decide whether you need audio and video support. Some web conferencing tools include both, while others only offer one or the other.
Think about security.
Free tools often lack encryption, which makes them vulnerable to eavesdropping. Paid tools usually come with strong encryption, making them safer.
Want to do team building online?
Team building online is a great way to create fun activities for your team members. The best part about team building online is that you don't need any equipment, just a computer and internet connection. 
There are several websites where you can find free games and activities for teams.
What is a Virtual Meeting Platform?
A virtual meeting platform is a software application that allows users to conduct meetings via video conferencing technology. 
The main advantage of using a virtual meeting platform is that it saves money for businesses since they do not need to hire expensive conference rooms. 
Another benefit is that it helps save time since participants don't need to travel to meet face-to-face.
What is a Webinar Platform?
A webinar platform is a software application that allows users to create live presentations for others to view via the Internet. 
The presentation can be recorded and shared later. Some platforms also allow users to share slideshows, polls, surveys, chat rooms, and other features.
What is a Hybrid Event?
A hybrid event combines two different types of events, such as a conference and a trade show. 
The main difference between these two events is that conferences focus on education while trade shows focus on selling.
Final Word
During the times of social distancing caused due to global pandemic, virtual meeting platforms & online meeting software has prevented many businesses from dipping down into the ocean.
Communication is the key to run any business successfully. In these uncertain times, virtual meeting platforms come as an aid that helps businesses to stay connected and network with remote workforce and global delegates.
Affiliate Disclaimer : As an Amazon Associate I earn from qualifying purchases.