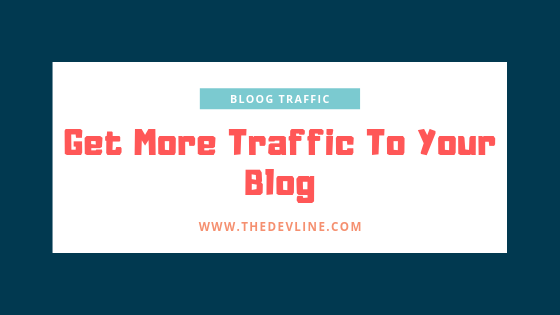 If you're just getting started or have been blogging for a while, you've faced this nemesis.
And you've asked yourself, you have a blog, but want to get more traffic?
First, check your motives: Is it help people, be a resource, and make a difference? Or to make you famous?
Become a successful blogger you just need to flow a few techniques then you should gain on blogging.
In this article, I would like to share with you some tips on how you can use a blog to increase the volume of traffic to your website. I hope you find it useful.