Before the COVID-19 pandemic, 4.7 million people were already working from home.
Globally, approximately 88% of the companies made it compulsory or encouraged the employees to work from home after the COVID-19 spread its wings.
About 55% of IT professionals believe that remote working comes with a greater security risk. 
By looking at the above facts, we can say that coronavirus has stimulated the trend of remote working. This is because quarantines and lockdowns made commuting to the office tough for millions of people. Here, remote working or teleworking came as a solution.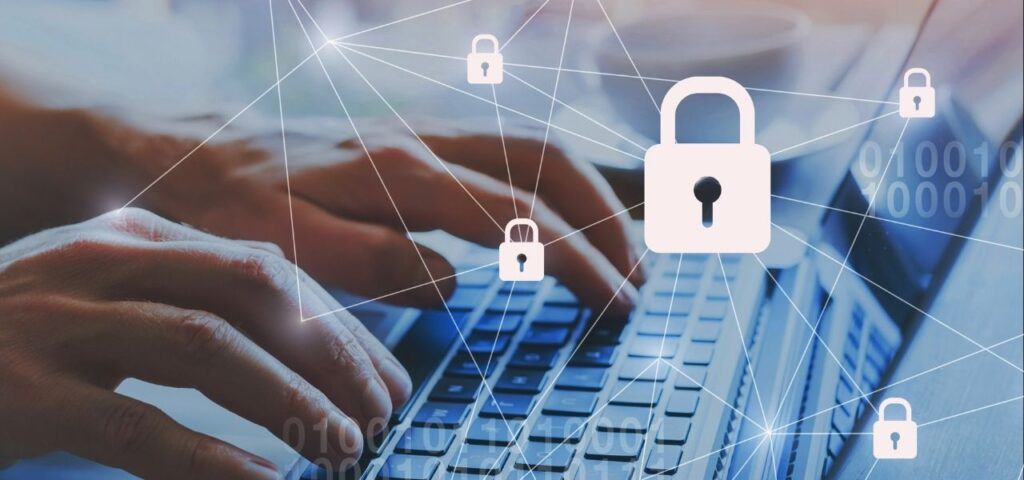 This has simplified the task for employees, eliminating the need to commute to the workplace.
But you have to pay more attention if your employees are working remotely to safeguard the data and its security. Here, in this article, we will look at a few measures that will maintain the security of the employees if they are working remotely. Let us get started with it!
Selecting remote access software: Whenever employees are telecommuting, there are two major ways to secure their work. The first one is remote computer access, and the second is using virtual private networks. Each method has its own pros and cons. Let us have a glance at it!
Desktop sharing
Desktop sharing comes under the remote computer access method. It connects a remote PC to the host PC from a secondary location, which means from outside of the office.
It gives the operator the ability to access local files on the host PC. This makes the local files look as if they are physically present in the office.
Virtual Private Network
VPN is software that helps in creating a secure connection through encryption of the data. While using the Virtual Private Network, there are two choices – IP security or Secure Socket Layer.
Configuration of the IP security is on the remote device. IP security needs an operator to input details like security keys for accessing the corporate network.
SSL is short for Secure Sockets Layer and is a new concept that is easy to install. This standard technology helps safeguard the sensitive data shared between the two systems, thereby preventing criminals from modifying the shared information. The information can be between a server and a client or server and server. It makes use of encryption algorithms to scramble the data in transit. With this, hackers cannot read the information over the internet connection.
Encryption
For online employees, choosing the access method is vital. Similarly, it is also essential to use encryption for these methods. Encryption is the technique to convert data into ciphertext. Only those knowing the cipher can decrypt the data.
Encryption is the layer of protection for businesses. For instance – If any remote system is misplaced and it gets into the hands of a malicious person, encryption software works as the first line of defense in preventing unauthorized access.
Planning a cybersecurity policy
Before assigning remote work to the employees, your organization must have a clear structure of cybersecurity policies. It ensures that your company's data is secure. Besides, not having a clear strategy can make your employees an easy target for hackers to seize your company's network.
To prevent this, make stringent Cyber Security policies like updating antivirus software. Cyber attacks come in various forms like malware, ransomware, phishing, injection attacks, and so on. And having a competent antivirus can protect your company against such attacks.
What else can your company do in cases like these? 
Company-owned devices
The best way to ensure security in remote working is by providing a system to the employees. This is because the IT department can look into all the issues. They can install the anti-malware software and configure firewall settings.
Regular back-ups
At present, many companies store data in cloud storage which uses encryption for protection. Still, experts advise to back-up the data to a physical drive as hackers cannot take its undue advantage remotely.
Password management software
Most cases of data breach happen because of illegally acquired credentials. Here, password management software comes into the picture that is a great solution to remote work security.
Random password generation
Password management software helps in storing the passwords. It also generates and retrieves complex ones stored in an encrypted database. With this feature, organizations can reduce the use of similar passwords.
Believe it or not, individuals have the tendency to reuse the same password with little or no variation in every application. Sometimes this is purely because of the low ability to remember things. But, it can also simply be because of negligence. Hence, creating unique, strong passwords is necessary.
Automated password rotation
In this, passwords are continuously reset to restrict the time of potential use. By reducing the life of the password, it becomes challenging to attack sensitive data.
Cloud security – Cloud security refers to the set of measures and technologies that work jointly to protect cloud-based systems and data. Cloud security rules can be set to meet the exact requirements of the company, such as from authenticating access to filtering traffic. With the right combination of policies, users can access their data safely within the cloud regardless of their location or what device they are using. 
Because the company can configure the rules, it can reduce overhead expenses. A reputable cloud security platform helps you say goodbye to manual security configurations, and you will not have to face constant security updates.
When you move the information to the cloud, all security administration happens in one place. More and more people are working remotely due to the current pandemic. Hence the technology is easing out so that remote working becomes simple. Installing cloud security assists IT teams in leveraging their cloud resources, thereby ensuring greater security. 
To sum it all up
As technology is advancing in this global world, malicious factors will continue to pose a threat to business security. Keeping this in mind, organizations must opt for preventive measures to secure remote work for their employees. No matter how big your business is, it is time to take affordable measures to protect your employees.