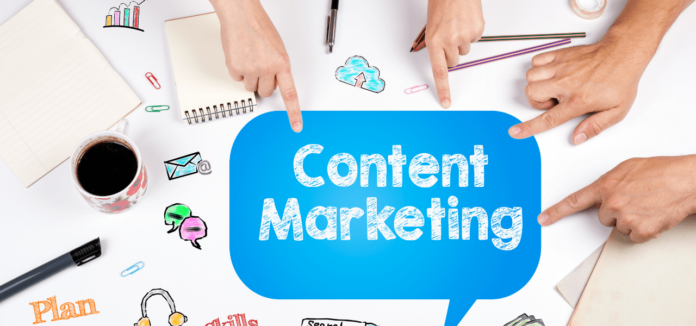 As a business owner, you have endless tasks to manage. Among these, building an audience and increasing your company sales is the most important. And, this is a known fact that marketers knew before digital marketing came into existence.
If you market your brand in the right direction, you will be more visible and noticed. 
Did you know that approximately 60% of the consumers start their product research with the help of search engines like Google, Yahoo, and Bing?
This is why you need to have a content-focused platform for your business. From attracting better customers to sharing your story, it can keep you socially active.
How can content marketing help you?
Quality content educates customers about your brand. It makes them even more interested and curious about your services. Most importantly, it establishes an emotional connection with your customers.
If you want to learn more, read more about growth hacks for online marketers and know about the marketing strategies that keep the expenses to the least. When it comes to content marketing,
you need to choose a niche in which you sound like an expert. This way you can easily attract a large group of people.
Ranging from a particular industry, platform, or target audience, it can be any area in which you specialize as a brand. At the same time, identify the buying process and touchpoints of your customers.
This will come through research and engagement. It doesn't matter if a visitor didn't purchase any product or services from your brand. The interaction of the visitor with the brand is still an achievement. 
Content marketing is a powerful tool to help your business grow
It's free and it can be done by anyone
There are many different types of content you can create, including blog posts, infographics, videos or podcasts
You need to decide what type of content is best for your company's needs
Here are some tips on how to get started with content marketing
Once you start creating quality content regularly, there will be more people interested in what you have to say about your product or service!
Ways to use content marketing for selling your services
The journey of selling the services and products begins with identifying the right customers. Once you know your target audience, you can generate content that is helpful to them.
Below we have mentioned some of the ways that will help you in successful selling.
Improve SEO
Optimizing your content will rank you high in the search engine results. And, when you rank higher, your website will outrank your competitors organically. That's exactly where following the Local SEO practices can come in handy for you and your business.
It'll not only help you optimize your website's traffic but will also help with lead generation and brand awareness via local search. In simple words, search engine optimization will help your site's ranking globally, but local SEO will connect you with the users in your area.
Share your content on different platforms
Broadcasting it on other platforms makes your content third-party driven. This means that it can boost your SEO and make it appear organic and credible.
For example, when people will read your blogs or articles on multiple platforms, they will want to know about the expert, and that is you.
It's important to differentiate between the different social media platforms and know where your content will resonate best. One of the most popular forms of social media is Facebook, which has 1.79 billion monthly active users as of October 2018.
On a daily basis, there are more than 500 million people that visit Facebook for at least 10 minutes each day. This means that you can have your content seen by millions with just one post on Facebook!  
Email campaigns
Email campaigns can give you more conversions by developing a meaningful connection. Based on your research, you can send an email with a well-crafted message.
It will inform your customers about the advantages of your offerings. This is a form of target messaging, and it will educate new customers and retain the old ones. 
Starting with the customer needs and designing the content according to their preference will make your business work.
Also, the points mentioned above will ensure effective communication and marketing. Use these methods and engage a large number of people in the buying cycle. 
Conclusion
If you've been looking for a way to grow your business, content marketing may be the answer. When it comes down to it, people don't want more products or services; they want solutions that solve their problems and make life easier.
By providing valuable information in an engaging manner on a regular basis, you can help customers find what they need through blog posts, eBooks, videos, webinars and other media types while also driving leads and sales–a win-win situation! Content marketing is not difficult but does take time to build up authority in your industry.
We're here with everything from strategy creation all the way through implementation of your plan so contact us today if we could offer any guidance on this process.
Affiliate Disclaimer : As an Amazon Associate I earn from qualifying purchases.