Last Update November 2, 2020: We improved the overall article.
Predicting trends is now a favorite pastime for many especially in the technology world where everything updates fleetingly fast. However, many predictions often fall short as they fail to account for the rapid changes. If you were to visit website of cryptocurrency news channels and look up for news in 2018, you'd know that crypto mining was grossly underrated but rose to give cybercriminals an easy way to monetize their activities.
Constant cyber-attacks call for better security measures to protect people. However, as security measures evolve, cybercriminals find loopholes into the systems. In 2017, many companies and individuals were victims of cyber-crimes. As a result, implementation of better security measures was imperative for 2018.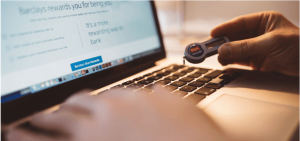 As 2019 rolls around, the war fog surrounding the cyber world persists and predictions into the changes to come in cybersecurity, have rolled out. The cyber warfare is only intensifying and the security landscape braces for smarter threats and developments.
Some of the cybersecurity trends expected in 2019 include:
I. Development of biometrics
Biometric recognition is now a mainstream
cyber security
feature that is unapologetically tossing passwords to the waste bin. Passwords are very weak compared to fingerprint, facial and sound recognition techniques. Therefore, biometric use will rise exponentially in 2019.
For instance, many websites, businesses, and online services will require additional authentication methods as of 2019. The move is further proof that passwords are weak and makes you vulnerable to phishing.
Unfortunately, many users find the multiple authentication processes cumbersome even though they have the biometrics on their handsets. More innovation into biometrics is expected to rise in 2019.
II. Ransomware will still be a problem
Ransomware came into the limelight in 2017 and had steadily caused issues in the cyber world. When it began, it was less targeted, but from the trend in 2018, it'll be more focused and targeted attacks.
Despite the decline in ransomware attacks in 2018, ransomware will still be part of the cyber warfare in 2019.
III. Crypto-jacking will be on a rise
Crypto-jacking is the main reason for the decline in ransomware attacks. It is a faster way to make money without the technical skills that most other cyber-attacks require. The rise of crypto mining tools is aiding criminals in jacking coin-miners.
The year 2019 will see a surge in malware authors and crypto-mining will be the reigning threat as a source of infections and quick cash for attackers. But the good part about cryptocurrencies is that e-commerce companies can function in Privacy.
You can get more information on cryptocurrencies on 8-bit SUMO website.
IV. Artificial Intelligence is a double-edged sword
While one of the sword aids in the fight against cyber attacks, the other edge helps criminals' device sinister plans to attack.
Cybercriminals learn from the user responses to exploit vulnerabilities that the user may not know. Attacks on organizations target backdoors before
they patch them.
V. Increase in stolen personal Identifiable Information (PII) leading to spear-phishing
The introduction and growth of AI and rates of stolen PII will frustrate efforts to curb cybercrime. PII combined with AI, and social engineering will be tools that make it hard to detect spear-phishing. Exploiting the human link by stealing PII will fuel criminals' malicious intents.
VI. Increased cyber warfare rules
Many nations will put in place cyber regulations that aim to regulate access to personal information. These rules also require organizations to have better ways of protecting users.
Nonetheless, at the same time, there are many nations where hackers enjoy freedom and protection as there are no rules.
VII. Increase in cybersecurity training
A steady rise in cyber security techniques and seriousness is taking shape to keep up with the constant changes that cybercriminals spring up.
Conclusion
The trends predicted for 2019 might take a very different direction or fade within the first quarter of the year. However, judging from what's happened in 2018, these trends will take shape in the coming year.