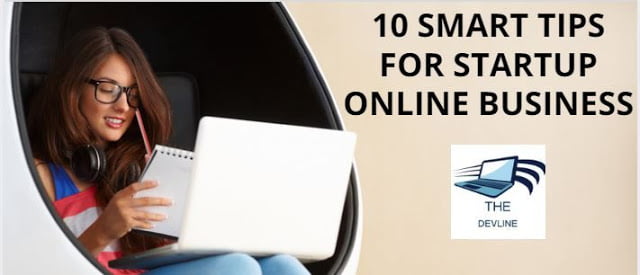 It is a fully digital world today, and online business are running leaps and bounds to keep up with the ever-growing demand in the online market.
Here are some smart tips for e-commerce startups to root in deep in the market right away:
Register a business name for online business
Of course, the first step of your venture; a catchy and unique business name attracts the majority of people into clicking your site.
'First impression is the last impression'- this is an old saying, and it applies here also.
There are a few legal procedures to be followed for registering a business name.
For all the details and knowledge,
ROC (Registration of Companies), a Governmental body appointed for overseeing registrations, should be approached.
Determine the legal structure of business
Commercial E-ventures are growing rapidly and considering the global online business Law and taxation policies,
an unsuitable legal structure for e-commerce venture can prove to be the nemesis of your business.
Out of the four possible legal structures available viz.
Sole proprietorship, partnership, corporation and Limited Liability Company (LLC), online business startups opt for the Proprietorship or LLC.
Get a good internet connection
---
A bad internet connection will paralyse your online business for sure.
Online businesses climb to the top only through swift actions and responses on online orders and queries.
So, investments on fast internet connection should not be compromised as it will decelerate online performance on a daily basis.
Organize all your web assets
It is an extension of organizing your business assets.
Your web assets include your social media profile, web pages, host-accounts, etc.
Your marketing plan is incomplete without proper maintenance of your web assets.
You should never miss out any updates regarding your company profile, new collections, inventories or other information.
Use social media and online marketing
This one is almost same as the previous one,
social media and online marketing play crucial role in the success of your online business.
Social media platform such as Facebook, Twitter, etc.
gives your online business a global exposure almost instantly and free of cost.
Embracing a proactive marketing stance generates a rapid growth in your online business.
So use these online platforms as your advertising billboards to the fullest.
Be consistent and stay focused on your goals
There are no shortcuts to success.
No targets can be achieved overnight; you need to work with rigid determination, consistency, persistence and focus throughout to thrive in your business.
To start with, you need to know where your strength lies and make your goals accordingly.
Then, a consistent hard work and determination can only reach you there.
Set up a payment processor or gateway
It is the pavement for your money to walk into your account from the customer's pocket.
So, obviously, High-Risk Payment Gateways must be avoided.
Then comes the question as to which gateway/processor to select for your business.
There are a classic, modern, hosted or integrated gateways to choose from and it is entirely upon your requirement selection should be made.
Protect online reputation and customer service
---
Online reputation and customer service are very crucial factors to be taken care of.
Setting up proper social media guidelines and Google alert notification helps you monitor online branding and mentions of your company.
Dealings with the customer directly decide the future of your company.
A friendly, ever helping attitude towards customer complaints and service is an absolute must.
Know your competitors
Awareness of competitions will help you a great deal in starting your company.
That way you can enter into the market exactly knowing what new measures to adopt so that customer chooses you over them.
The social media platforms, keywords for SEO and other Google online tools that your competitors are using should always be monitored to dominate the race.
Avoid immediate hiring
Though you are the owner of your company, it is obvious that you have very little idea about the functioning and mechanism of your company.
At this stage, you cannot articulate the job profile of an employee under you.
Even if you feel like you are in need of additional workforce, the best advice is to try coping up with the demands alone till you know your company substantially.
Affiliate Disclaimer : As an Amazon Associate I earn from qualifying purchases.