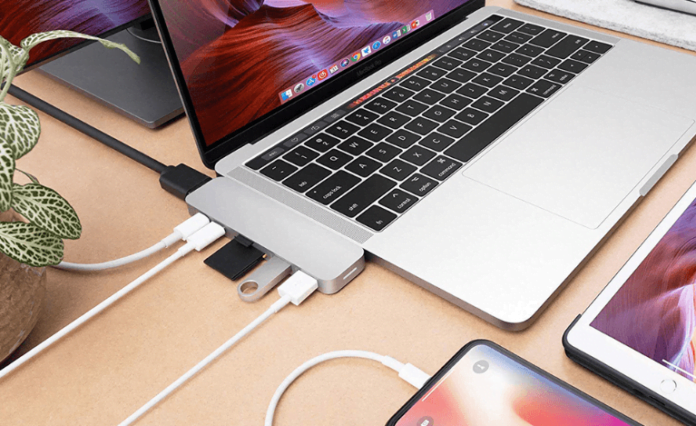 Hyperdrive releases their first USB-C Hub back in 2015 for the 12-inch MacBook. Now introducing the next generation of USB-C hub, the hyperdrive usb-c hub to get up to two times of video refresh speed, two times use the transfer speed three times.
The memory card transfer speed and two times power delivery through this hub as for the ports.
This hyperdrive usb-c hub offers a 4k, 60 Hertz HDMI, 300 megabits per second UHS to micro sd or SD card reader 10 kilobits per second USB-C a generation 2 and 100 watts USB-C power delivery port.
This hyperdrive usb-c hub highlights a brand-new durable and industrial metallic exterior with ridges along the top to help with heat dissipation, which means the hub will always be cool to the touch when you're using.
It no dangling dongles anymore the hyperdrive generation 2 works perfectly with iPad pro mobile devices as well as computers efficiently. the hyperdrive generation 2 is available in 6 12 and 18 perversions it is currently a Kickstarter project, and you can preorder it from online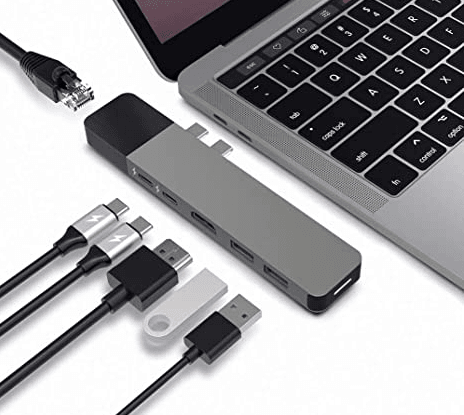 HyperDrive USB-C Hub
This USB c hub is the first, world's most compact and fastest hub specifically designed for new MacBook Pro/Air.
Affiliate Disclaimer : As an Amazon Associate I earn from qualifying purchases.