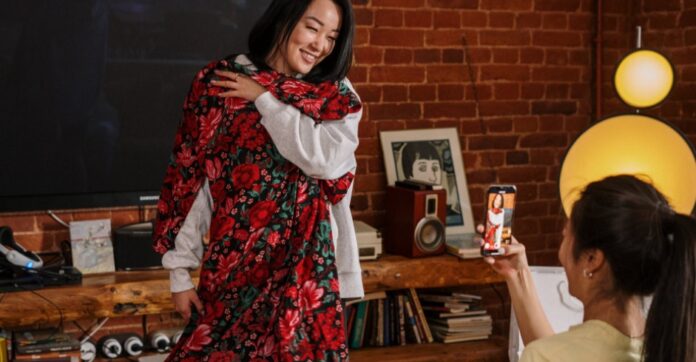 It's easier than ever to start an online business today. Apparel is a popular category because everybody needs clothes, and fashionable clothing can be fun to promote. With a little bit of guidance, almost anyone can start an online clothing business on a shoestring budget. Follow these steps, and you'll be making money online in no time at all.
Find a Drop Shipping Company
If you've got deep pockets, you could find a manufacturer to produce your clothing for you. Or, with a little less funding, you could find a private label manufacturer to put your logo onto cookie-cutter designs that are sold to other companies, too. But when you are operating on a shoestring budget, it's usually best to start with a drop shipping company.
One popular choice is Oberlo. For less than $30 per month, you get access to their product catalog.
You can then filter the options to match the theme of your website. Then, you just add their products to your website and mark up the pricing. You don't have to spend a dime on purchasing or storing inventory. When a customer makes a purchase, your drop shipping partner will send the products directly to them, and you pocket the markup.
After you've made some sales, you should have a better understanding of what products sell well to your audience. From there, you could elect to keep some products in inventory, where your margins are much better, while you continue to experiment with drop-shipping other products that may or may not resonate with your customers.
Launch a Website
After you sign up for a drop shipping service and decide on a clothing niche, it's time to launch a website. There are many options to choose from. You could launch a Shopify or Big Commerce website, for example, and you'll be up and running very quickly. However, they come with monthly costs that go up as your needs grow.
In addition, websites on those platforms are harder to customize than websites where you control the code. If you want that flexibility, then you can look at platforms like Magento Community and WordPress.
Generally, WordPress is much easier to use, and development costs are lower than Magento. You'll just need to install the WooCommerce plugin to add products to your online store, and the rest is easy.
In order to launch your WordPress website, you'll need to get a web hosting package. BlueHost shared servers are a good choice for people on a shoestring budget. They have a good reputation among web hosting companies, and you can easily upgrade as your needs change.
Promote Your Website on Social Media
Once you've got your website up and running, it's time to promote it. Start out with social media posts on Facebook, Instagram, Pinterest, and other social media platforms.
These don't cost any money, and you can test what works, and what doesn't. Just work on building your audience so that when you do post new products, people will see and buy them.
Advertise Your Website
After you've got some experience with social media, it's time to spend some money on advertising. By now, you should have a sense of which products are most likely to generate sales. Promote those first, to generate some revenue to fund advertising other products.
You can pay to boost your posts on Facebook and other social media websites. Or, you can set up a Google Adwords campaign to get your products in front of a new audience. Bing is great too, though it doesn't have nearly as much traffic as Google.
If you're up for it, invest in an SEO provider, or work on producing content and getting links to your website to improve your rankings on Google and other search engines.
Monetize Your Customers
The hardest, and most expensive part of an apparel business is acquiring new customers. Once you've got them in your database, you can continue to sell new products to them through email, social media, and other tactics.
This is the most important part of your online marketing strategy, and it can make or break the profitability of your company.
Conclusion
Now that you have a better understanding of how to start an online clothing company on a shoestring budget, it's time to get started. The online clothing business is a $368 billion dollar industry. You can be up and running and capturing a piece of this booming industry for less than $50 per month, all-in.
So, there's no excuse. The worst-case scenario is that you lose a few hundred bucks and sometimes trying to make your business work. The best-case scenario is that you launch the next iconic clothing line that ends up profitable for the next 50 years or longer.
Affiliate Disclaimer : As an Amazon Associate I earn from qualifying purchases.