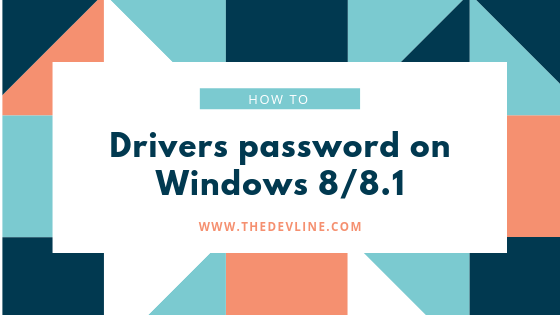 If you are using windows 8 and the other highest versions of windows. If you have personal or professional importance data whatever as you wish.
Now maybe you are thinking to lock your driver's data for others who can operate your personal computer in your absence.
Personality is an important thing for everyone.
Besides the hard drives on your computer need protection against data theft & hackers from accessing the system files.
Windows 8 & 10 don't need any extra software to protect your driver. For your kind information, the process is really easy.
Today in this article who have windows 8 & 10 operating systems.
I will show you how to set up a password for your drivers. Here I'm using BitLocker Encryption to protect your hard drive.
Before we start this process, we need to know small knowledge about BitLocker Encryption.
Here is a small brief about BitLocker Encryption.
What is BitLocker?
BitLocker is a drive encryption software that ensures no one can see your files without the proper authorization.
BitLocker protects your device from hacking and unauthorized access in addition to backing up all of your data automatically and is the perfect protection for businesses, schools, or private individuals who want to protect their confidential data.
It also ensuring large amounts of storage space are used as efficiently as possible.
Encryption software such as BitLocker ensures protection against hackers by making it harder to break into a computer or other program and inappropriate viruses affecting information stored on them.
It makes sure that others can't see what you have saved on the hard drive unless they get your password and disclaimer: It's like those safety locks for cash registers at stores.
However, there are system requirements for BitLocker that you must meet to use it properly. BitLocker works best on Windows Business or Ultimate operating systems on computers with Trusted Platform Module (TPM) and hardware encryption.
How does it work?
BitLocker is a data protection feature in Windows Vista/7.8.10 and then somewhat folded into the broader End User License Agreement for Windows 8. People who purchase new systems with newer operating systems are already there and ready to go.
For everyone else, it's available through an update (Security-Module-Package) for Window 7.8.10 Professional, Home Premium, including all other versions. It also fills the void left by removing BitDefender for Enterprise Edition in Windows 8 Pro until third-party programs are updated to fill that space.
It securely encrypts user files so that no one can read them because of access keys or passwords not breaking through encrypted volumes on startup as a critical move around inside to release each portion of code.

Note: BitLocker Drive Locker is only available in Windows 8, Windows 8.1, Windows Server 2012, Windows Server 2012 R2. For additional info, see What are the BitLocker hardware and software requirements?
How to Set Up BitLocker Encryption

Step 1: Open the Control Panel
Navigate to System and Security
Select BitLocker Drive Encryption.
If you don't see this option, you don't have the right edition of Windows.

Step 2: You can also open Windows Explorer or File Explorer, see the image below right-click a drive,
Select Turn On BitLocker.
I will mark the driver and BitLocker options.
Click the Turn on BitLocker option which drives you can think to lock.
Step 3: Click Turn BitLocker On you can see this windows BitLocker Drive Encryption.
In this windows system show, you have two options 1 for  Use a password to unlock the driver this option only works for using your provided password.
I recommended using this option. Besides option 2 is a critical option this an advanced system protection it needs a smart card.
OK now provide a password and Password should an upper letter for example Asd1234
Click Next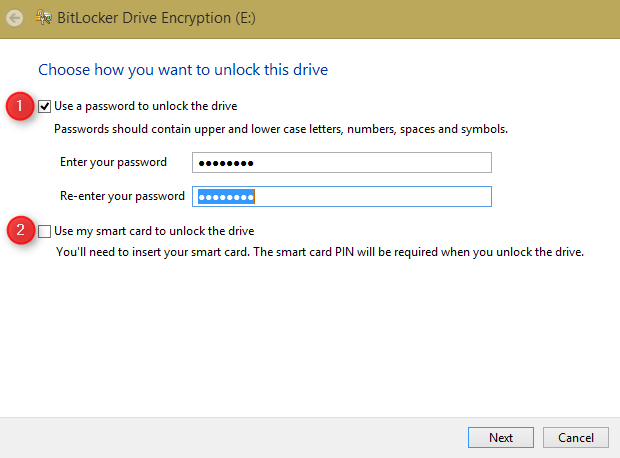 Step 4: In this window, you will see there are four options this option are provided your password backup protection an accident if you forget and lose your smart card.
For using this option, you can backup your password recovery key in this four safe places.
Now think about where you can store your password recovery key. In this article, I will save the password recovery key on my hard drive option 3 Save to a file.
Select and Click Next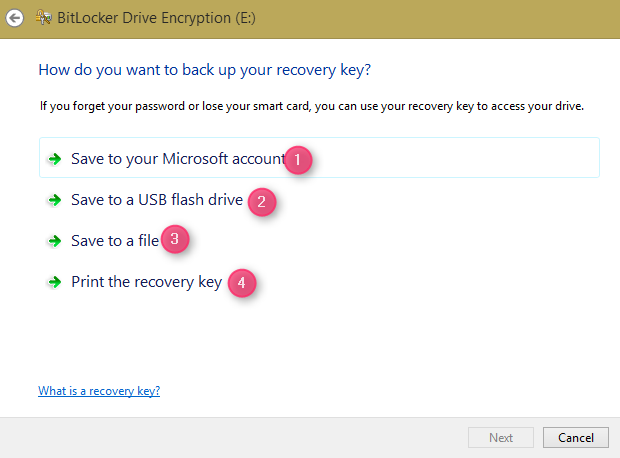 Step 5: In this window, the system offers you to save the BitLocker recovery key Do you want to save the recovery key on this PC?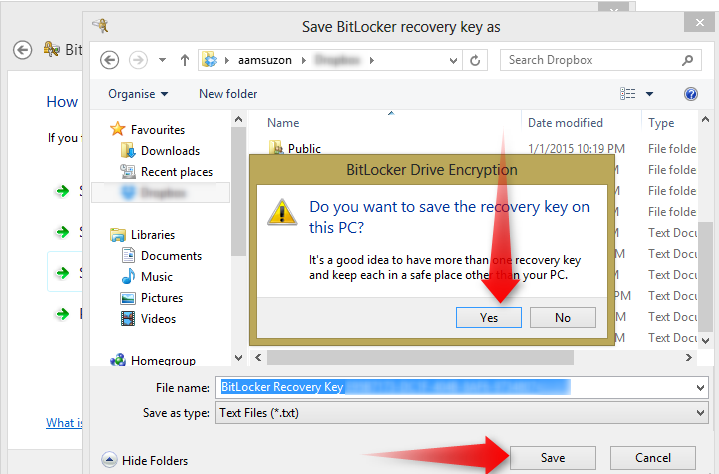 Select Yes. And Save has a look here you must save the recovery key in a safe place any here in your hard disk where you can easily find the key

Step 6: Choose how much of your drive to encrypt  here you can
Select option [1] Encrypt used disk space only (faster and best for new PCs and drives).
Click Next.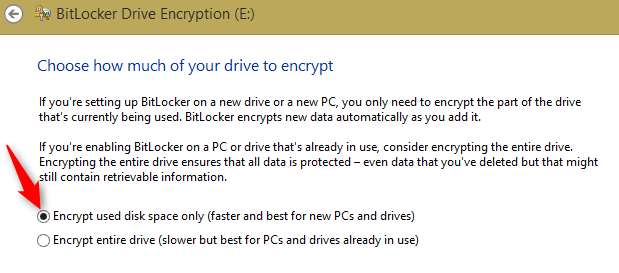 Step 7: Finally, your drives are now Encrypting…… Please don't close this window and don't' unplug your computer. Wait until 100% Completed.
Note: it depends on hard drives space if drivers are big data I mean near about 30-40GB than It's should need more than 1 hour to complete.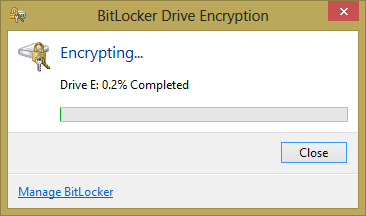 Step 8: Completed Encrypting… You will see the selected drive is locked see the image Local Disk (D) will show locked when you click the drive BitLocker Ask a Password to Unlock the drive.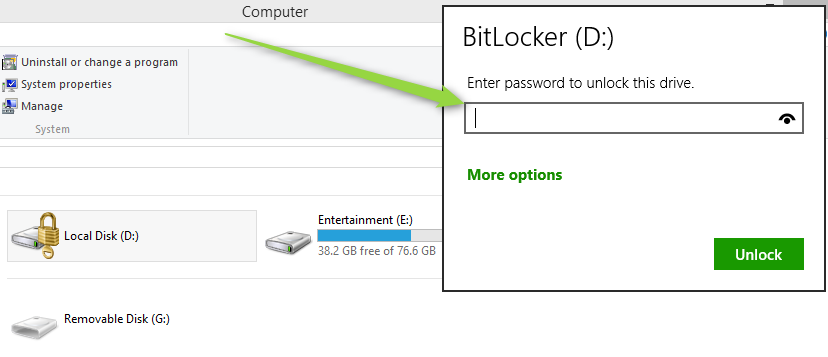 Step 9: You can manage a locked drive — change the password, turn off BitLocker, back up your recovery key, or perform other actions — from the BitLocker control panel window.
Right-click an encrypted drive.
Select Manage BitLocker to go directly to it.

Conclusion
At last think lot's of way are available around the internet to protect your hard drive. I will just show the way, however, it's a built-in option in Windows 8/8.1.
Hope you will easily protect your drive using this tutorial.
If you face any problem by doing this or if you have any more easy ideas, then don't forget to share your idea here maybe your idea is valuable for others reading.