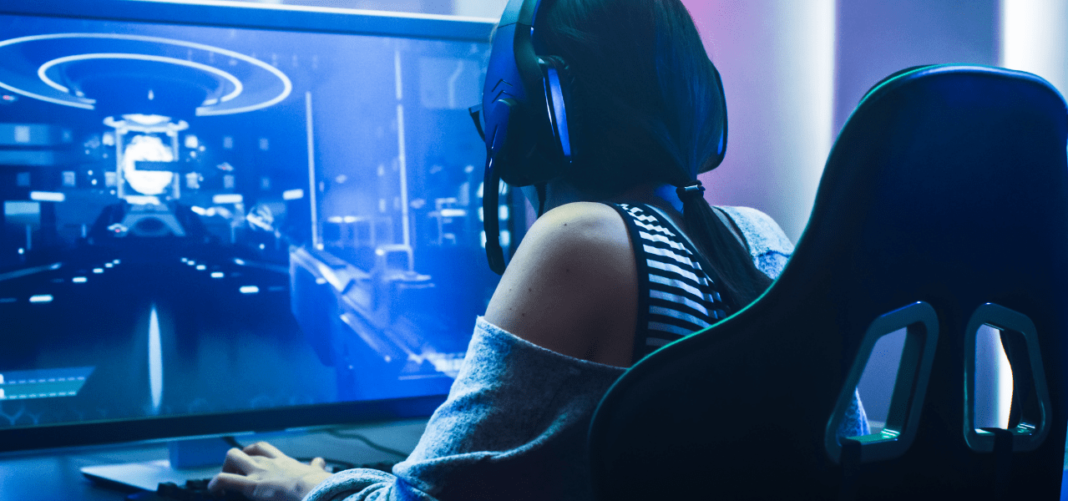 Are you looking for the lightest gaming headset? Want to enjoy your games fully and easily interact with other players when playing online? You are in the right place!
This comprehensive guide suggests you discover selecting the best lightest gaming headset models currently available on the market ( wired or wireless ). From USD 50 to over USD 300, everyone should be able to find a headset suited to their budget and needs.
To go further, you will also find at the bottom of the page our advice for choosing the lightest headset and our answers to the most frequently asked questions.
Comparison Table Of The Best Lightest Gaming Headset
SteelSeries Wireless Gaming Headset "Arctis Pro...
EPOS I SENNHEISER GSP 670 Wireless Gaming Headset,...
Logitech G935 Wireless DTS:X 7.1 Surround Sound LIGHTSYNC...
Audio-Technica ATH-AG1X Closed Back High-Fidelity Gaming...




Compatibility
PC, PlayStation 4, phones, tablets
Best Cheap – Corsair HS35 – Stereo Gaming Headset
Sale
Corsair HS35 - Stereo Gaming Headset - Memory Foam Earcups -...
Multi-platform compatible with PC, Xbox one, PS4, Nintendo switch and mobile devices
A pair of custom-tuned 50mm neodymium speaker drivers deliver excellent sound quality with a wide...
A fully detachable unidirectional microphone is optimized for voice quality while reducing ambient...
The small Corsair HS35 is positioned as the brand's entry-level. At this price, no madness but a gaming headset that does the job perfectly for gamers with a limited budget.
The headset is compatible with all current platforms, consoles and PCs, with a 3.5 mm connection. It comes with a removable microphone making it also versatile for mobile use, and it's 50mm speakers provide decent sound reproduction. On the other hand, it will be necessary to ignore the 7.1, unlike the other Corsair headset.
Key Feature:
Stereo sound
50mm speakers
Cross-platform connection
Detachable microphone
Weight 250 g
SteelSeries Arctis 1 –

Lightweight Headset With Mic
SteelSeries Arctis 1 Wireless Gaming Headset for Playstation...
Optimal PS5 compatibility requires user to change settings on Sony PS5 – disable Sony 3D Audio and...
Take the same gaming-grade wireless on the go using the compact and portable USB-C dongle on your...
Detachable ClearCast noise canceling microphone with natural sounding clarity, Discord certified
A bit more expensive than the Corsair HS35, the SteelSeries Arctis 1 is also positioned at the entry level. The most affordable Arctis model is usually around under 100 USD.
Compatible with all current platforms, it takes a style quite similar to other Arctis headgears, however, with a more classic headband. Comfort remains, in particular to its ear cups with a pleasant and breathable coating.
For the rest, we enjoy a sound that is still correct for the price, despite the bass perhaps a little too present for our taste. Special mention for the fully retractable microphone, very practical!
Key Feature:
Wired headset (3.5 mm)
40mm speakers
Bi-directional retractable microphone
Logitech G Pro X –

Best Headset For Streaming
The Logitech G Pro X latest model is the manufacturer's first headset to benefit from Blue Microphone technologies. The result? A new section in the Logitech G Hub software allows you to configure the microphone options in great detail and exchange as clearly as possible with your teammates.
In addition to these advanced features, the Logitech G Pro X is doing very well in comfort and sound performance. This new model now opts for a system similar to that of the Cloud Alpha, with a sturdy metal headband and comfortable leatherette ear cushions.
The headset can be connected by wire or a USB adapter with its DAC. The Pro X can therefore work on all platforms, and all its connections are removable.
Key Feature:
3.5 mm or USB connection
50mm Pro-G transducers
USB external sound card
DTS Headphone: X V2
Weight: 320 g (without cable)
SteelSeries Arctis 3 –

Wired and Wireless Gaming Headset
Sale
SteelSeries Arctis 3 Bluetooth - Wired Gaming Headset +...
Take calls, join VoIP chat, and stream music wirelessly over Bluetooth while hearing game audio...
Perfect for Nintendo Switch, Bluetooth connects wirelessly to the Switch chat mobile app, while the...
Designed for everywhere you game, with superior sound, comfort and style on all gaming platforms,...
The SteelSeries Arctis 3 Bluetooth stands out from the competition by the presence of a wireless connection. If the headset is well thought out to be used wired on PC or consoles, the addition of a Bluetooth connection gives it much better versatility than the competition when you want to pair it with a smartphone or tablet.
The headset takes the same lines as the regular SteelSeries Arctis 3, with its hanging headband system and ear cushions keeping your ears cool. There is still a fully retractable bidirectional microphone as well as 40 mm neodymium speakers for the rest.
Key feature:
3.5 mm and Bluetooth connectivity
40mm speakers
Autonomy 28 hours (in BT)
Weight: 315g
Audio-Technica ATH-AG1X –

Back High-Fidelity Gaming Headset
Audio-Technica ATH-AG1X Closed Back High-Fidelity Gaming...
GAME IN STYLE: Audio-Technica ATH-AG1X is compatible with most platforms including the PS4, laptops,...
HANDS-FREE COMMUNICATION: The Audio Technica ATH-AG1x comes complete with a built-in microphone and...
EASY TO USE: The built-in volume control and microphone mute switch makes for easy one-handed...
The Audio-Technica brand is best known for its Hi-Fi headphones and turntables, and it also offers models specially designed for gamers. Among our favourites is the ATH-ADG1X headset, featuring an open design and jaw-dropping performance.
The headphones take a design similar to that of models generally dedicated to audiophiles. We thus find a very comfortable double hoop system and huge atria that are quickly forgotten once the whole is on the head.
Inside the beast are 53mm transducers offering unparalleled immersion, with open sound reproduction allowing you to rediscover your favourite games and favourite albums. One for happiness if you have the opportunity to play in a quiet environment.
Key Feature:
3.5 mm connector
Open design
53 mm transducers
Supercardioid microphone
Weight: 285g
Audeze Mobius Premium –

3D Gaming Headset with Surround Sound
Audeze Mobius planar Magnetic Closed-Back Headphones...
The first premium high-end, fully immersive 3D gaming headphones designed for high-end PC gaming....
Fully integrated surround sound functionality - Mobius produces the same awe-inspiring cinematic...
3 ways to connect - Switch from USB to wireless, featuring Bluetooth, AAC, & LDAC. And with the new...
Top-of-the-range model excellence, the Audeze Mobius, is a small marvel of technology. The Hi-Fi specialist delivers an exceptional headset, brilliantly combining a robust and comfortable design, superb sound performance and particularly advanced features.
Here, no traditional loudspeakers but 100 mm planar transducers! In use, we take a big slap, with a vibrant and detailed reproduction but also the possibility of taking full advantage of his music in Hi-Res Audio. 
The headset is also defined by the presence of Waves NX technology for a bluffing 3D sound reproduction and a "Head-Tracking" system.
The Mobius is also capable of operating in Bluetooth, unlike the HyperX Cloud Orbit, a carbon copy but only usable by wire. The Audeze Mobius around 400 USD for the Mobius and 300 USD for the HyperX version.
Key feature:
3.5 mm / USB / USB-C connector
100 mm planar transducers
Waves NX technology
Detachable microphone
Autonomy 10 hours in BT
Corsair HS70 Bluetooth –

Wired Gaming Headset with Bluetooth
Corsair HS70 BLUETOOTH Wired Gaming Headset with Bluetooth...
Simultaneously connect to wired gaming audio on ps5, ps4, xbox series x, xbox series s, xbox one,...
Connect with either high-fidelity 24bit/96khz usb wired, 3.5mm, or bluetooth wireless.
High-quality, custom-tuned 50mm neodymium audio drivers deliver superb sound quality with the range...
The Corsair HS70 Wireless is our recommendation if you are looking for an efficient and cheap wireless headset. We shouldn't expect revelations at that price, but the Corsair model is not doing too badly!
Equipped with a robust design with its steel bend, it can resist a few nervous fits of rage while providing correct comfort during longer gaming sessions.
If we were to find a fundamental flaw, it would be the lack of a 3.5 mm connection, limiting its versatility a bit.
Key Feature:
The Corsair HS70 Wireless headset
A USB dongle for wireless connection
Micro-USB cable for charging
A removable microphone
User manual and warranty booklet
Logitech G935 –

Surround Sound LIGHTSYNC RGB PC Gaming Headset 
Logitech G935 Wireless DTS:X 7.1 Surround Sound LIGHTSYNC...
The most advanced wireless gaming headset yet from Logitech G. 2.4 GHz wireless delivers premium...
Combine your Logitech G935 Gaming Headset with a Logitech G mouse, keyboard and more (sold...
Advanced DTS Headphone: X 2.0 surround Sound fully immerses you in both subtle and explosive Parts...
Logitech is upgrading its high-end wireless headphones with the new G935. The headset generally takes up what we had already discovered on the previous version but brings some improvements in design, comfort and even functionalities.
The lines are more flexible, the pad coverings much more attractive, and the RGB lighting improved (but still useless). On the performance side, the headphones feature new 50mm Pro-G transducers, and the set is compatible with DTS Headphone: X V2.0 technology for one of the best surround reproductions available.
Let's finish with a slight downside, minimal autonomy, since it will be necessary to be satisfied with 8 to 12 hours, depending on the lighting intensity.
Key feature:
DTS Headphone: X v2.0 sound headset that provides optimal spatial imagery for complete 360-degree immersion
50mm Pro-G hybrid mesh drivers to reduce distortion
Clear and distinct 6mm folding microphone with flip-up mute function
Programmable G keys on the headset
Light Sync RGB backlighting for responsive effects
2.4 GHz wireless connectivity
Autonomy: 8 hours with lighting and 12 hours without lighting
Range: 15 meters indoors and 20 meters outdoors
USB wireless receiver with micro-USB charging cable.
Corsair CA-9011180-EU Headphones
No products found.
The Virtuoso SE relies on its premium design and its many features to appeal to gamers looking for a wireless gaming headset.
The model works wired via 3.5 mm / USB-C or wireless via 2.4 
GHz connection and offers a battery life that can reach up to 20 hours. It comes with memory foam and a removable, omnidirectional microphone that provides excellent capture for online gaming fans.
On the performance side, the headset stands out for its Hi-Res Audio compatibility, particularly appreciable for fans of Lossless music. After a bit of passage on the EQ of the Corsair iCUE software, the sound quality is there, and you can take full advantage of your games. 
Too bad the comfort is not necessarily up to par during the most extended sessions.
Key feature:
Over-ear stereo headset for gamers
50mm neodymium headphones
Detachable unidirectional microphone
Memory foam ear cups
Headset volume and mute controls
Compatibility: PC (wirelessly via the supplied USB dongle or wired via direct USB), PS4, Xbox One, and Nintendo Switch (3.5 mm jack, some features are not available)
Weight: 380g
Sennheiser GSP 670 –

Lightest Wireless Gaming Geadset
EPOS I SENNHEISER GSP 670 Wireless Gaming Headset,...
LOW-LATENCY – The GSP 670 wireless gaming headphones deliver lossless Bluetooth connection and...
CUSTOM AUDIO PRESETS Customize 7.1 Surround Sound in the EPOS Gaming Suite for Windows 10. Digital...
FLIP-TO-MUTE MIC – A broadcast-quality, noise-cancelling microphone cuts out breathing and...
When Sennheiser enters the field of wireless gaming headsets, it doesn't do things by halves, and the GSP 670 is proof of that. The headset incorporates all the brand's know-how and succeeds in its wireless transition without the slightest hitch. 
Comfortable despite its impressive design, the headset stands out for its excellent sound performance, a quality microphone, and 7.1 surround compatibility.
Once on your ears, you can enjoy your games in the best possible conditions for almost 20 hours its good battery life. However, be careful with a price of over USD 300, and the GSP 670 is reserved for the wealthiest players.
Key feature:
Wireless gaming headset
Dual wireless compatibility: Connection via a USB dongle (low latency) and Bluetooth 5.0
7.1 surround sound
Broadcast quality bi-directional noise-canceling microphone
Raise the microphone to mute the sound
Sliding and adjustable headband to distribute pressure and improve comfort
Nubuck and faux leather cushions
Metal hinges for a perfect fit
Sports mesh type mesh fabric hoop.
Sennheiser Gaming Suite: several surround sound modes, equalizer, preset.
2 volume knobs to adjust game sound and chat sound
Autonomy: 20h in Bluetooth, 16h with the low latency connection
Charging time: 2h
Fast charge mode: 2 hours of battery life in 7 min
Compatible with PC, Mac, Playstation 4
Codecs: AAC, aptX, aptX Low Latency
Weight: 398 gr
SteelSeries Wireless Gaming Headset "Arctis Pro Wireless"?
SteelSeries Wireless Gaming Headset "Arctis Pro...
Dual-Wireless technology provides rock solid, 2.4G wireless lossless audio for gaming, combined with...
Premium Hi-Res speakers with high-density neodymium magnets reproduce a full, expansive frequency...
Luxurious polished steel and aluminum alloy construction offers maximum durability and a consistent...
Evolution of the excellent Siberia 840, the SteelSeries Arctis Pro Wireless remains the complete wireless gaming headset currently available. Top of the Arctis models ranges, the Pro Wireless has a similar design but with better quality materials and a steel hoop.
It is mainly accompanied by a box allowing to manage in a blink of an eye. Its many options, particularly the choice of its source. The possibility of switching to Hi-Res Audio and controlling the ChatMix between the sound of the game and vocal.
The box also allows you to recharge the second removable battery of the headset so that you never get stuck. It is also possible to use the headset in Bluetooth when travelling. In short, simply the best wireless gaming headset.
Key feature:
DTS Headphone: X v2.0 sound headset that provides optimal spatial imagery for full 360-degree immersion
Dual wireless technology provides rock-solid lossless 2.4G wireless audio for gaming, combined with Bluetooth connectivity for mobile devices
High-density neodymium magnets for high-resolution audio up to 40,000 Hz
Two-way retractable microphone with noise cancellation
Suspension headband adapts to all head shapes
Luxurious finish combining polished steel and aluminum alloy
Two interchangeable batteries included
Multi-input wireless transmitter with OLED display to quickly adjust your volume, balance your ChatMix and adjust your ideal sound
SteelSeries Engine software
Compatible with PC, PlayStation 4, phones, tablets
Connection: USB, optical, 3.5 mm
Autonomy: 20 hours (10 per battery)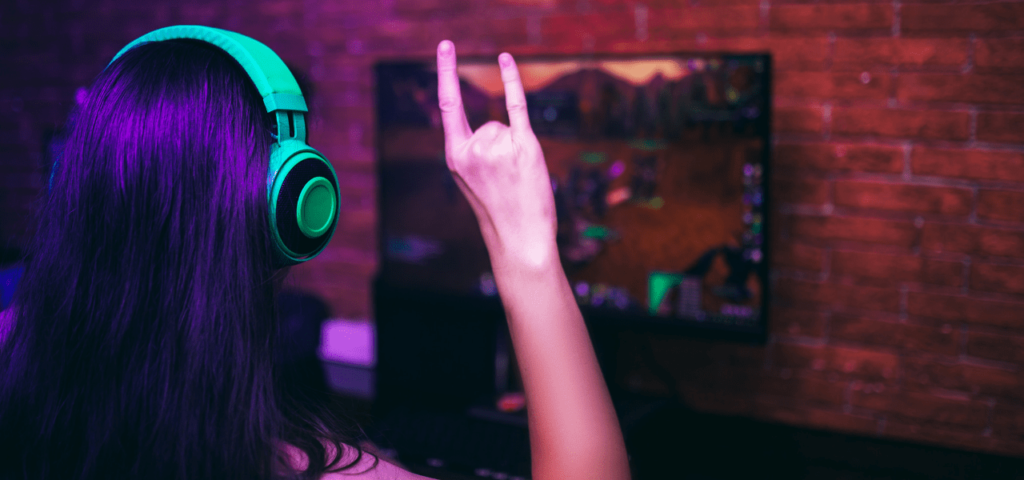 Lightest Gaming Headset – Buying Guides
With more than 40 different models tested, we suggest discovering all our advice to help you choose the lightest gaming headset that will meet your needs and budget.
If our selection of the best headset models should help you see more clearly, it remains essential to identify the key points to consider during your buying a headset.
The Design
Unless you're a streamer and you're used to being filmed during your games, the look of a gaming headset doesn't matter that much to us.
As a general rule, most models are rather impressive and do not adapt to traveling use (except for specific references focusing specifically on this versatile side). There is little chance that your headset will also bring you to the metro.
However, we remain aware that the design and look of a gaming headset remains an essential point for many players. It is above all a matter of taste here, which is why we offer you a large number of photos and videos in our tests to help you in your choice.
The weight
Remember to check the weight of your future lightest headset. As a general rule, we tend to favor relatively light models, limiting the pressure on the top of the head and making it easier to be forgotten once on the head.
It is not a golden rule, and heavier headsets can also be perfectly suited to longer gaming sessions. In these cases, the other ergonomic standards will be all the more critical.
Foam quality
Favor models with memory foam, whether on the headband or at the ear cups. Be careful. More generous foams are not always synonymous with quality, and we always recommend that you check the feedback from other users and our detailed tests.
The shape memory foams help maintain lasting comfort, even during the most extended gaming sessions. The headband padding must be dense enough to cushion the headset's weight while evenly distributing the pressure points.
On the side of the foams of the atria, they must be wide enough for your ears while again offering a well-distributed pressure. The pads should not press too hard on the temples or the top of the bone.
It is also recommended to favor headset with removable ear cups to be replaced if they become damaged over time.
Size and fit
Make sure that you can adjust the headset to suit your body type. Not all models necessarily fit smaller or larger heads.
On some sources, this traditional system can be replaced by a suspended headband. It is mainly the case on several models from SteelSeries. This design is often very comfortable, but it is sometimes more complicated to find an ideal compromise between comfort and support.
Sound performance
Similarly, for ergonomics, a headset will be of little interest if it offers excellent comfort but poor audio quality.
Therefore, it is crucial when doing your research, especially since many manufacturers have the unfortunate habit of putting the features and look of their products before even the sound rendering.
If the expectations of players in terms of sound performance are often different from one user to another, here are some tips that can help you determine your choice:
Good spectrum 
We can only recommend that you choose a headset offering a minimum faithful reproduction. Many products emphasize the lower end of the spectrum, particularly the bass (or bass if you prefer). 
The problem is that by aggressively boosting these frequencies, the midrange and treble are often put back in the background, and we miss many sound details of the games. 
Therefore, the idea is to move towards headphones offering relatively homogeneous reproduction to obtain a rich and accurate sound.
Soundstage width 
The immersion provided by the best gaming headsets allows you to enjoy your favorite titles fully, whether on PC, PS4, or Xbox One.
However, the headphones must have a reasonably large soundstage to best position the various effects of your games.
Open headphones generally offer a wider soundstage than so-called "closed" models but have the disadvantage of being much less well insulated from outside noise.
Stereo VS Surround 
The vast majority of gaming-oriented headsets are stereo models, that is to say, including an earpiece in each headset. However, many models benefit from digital processing to virtually reproduce 5.1 or 7.1 surround sound.
This functionality is not always convincing on basic models and sometimes offers a sound rendering that is ultimately quite messy. On slightly more advanced models, however, virtual surround brings a natural feeling of immersion and helps to better position the different elements around you.
It is mainly the case on FPS or TPS such as Fortnite or Overwatch, where the contribution of surround can, for example, make it possible to differentiate the arrival of an opponent on your left rather than behind you.
These are a few tracks, and as explained above, each player has their preferences. If you are used to playing many action games, you can more easily orient yourself towards a predominantly "masseuse" headset to enjoy rich and intense explosions.
If, on the contrary, you are more of a specialist of adventure games such as The Witcher 3, a more detailed headset can improve your experience by offering good quality in the vocal parts to appreciate the many exchanges between the different protagonists.
Also, keep in mind that many headphones can be accompanied by complete software, allowing you to adjust many sound elements or even to create your equalizers according to your different games. These setting options are nevertheless reserved for gaming headsets for PC / Mac.
Audio / Chat Mix
Some headsets have a mixer allowing you to quickly adjust the sound level of your game and that of your voice chat. An exciting option when playing online and which, in our opinion, is still too rare in the sector.
Among the brands offering this option, we think of Turtle Beach or SteelSeries and Astro on specific high-end references.
Microphone Quality
The sound performance of your headphones and the microphone's quality can play a crucial role in your research. From one model to another, the capture and clarity of the recording can vary dramatically. 
Therefore, it is essential to learning about the performance of each product. When doing your research about the microphones built into your gaming headset, a few things can make the difference:
The design and use of the microphone
Each product integrates its microphone in its way. Some headsets opt for fully retractable microphones, others for microphones mounted on flexible, swiveling booms, and still others offer the option of simply removing the microphone when not in use. Choose according to your preferences.
Also, some microphones can be automatically deactivated when raised or retracted, thus ensuring that they are not recorded without your knowledge.
The quality of capture
Opt for a microphone whose capture is both clear and intelligible enough to be heard by other players without necessarily having to shout.
In the idea, the microphone must be positioned optimally without obstructing your vision or movements. Depending on the model, the capture can be unidirectional or multidirectional.
To get a better idea of ​​the performance of a microphone, we offer an example recording on all models tested on thedevline.
Noise reduction
More and more gaming headsets have a noise-canceling feature accompanying their microphone. This option allows you to pick up only your voice and automatically "suppress" background noise. 
It is beneficial for reducing the sound of the keys of a mechanical keyboard, for example.
The performance of this reduction varies significantly from one model to another, and you should generally not expect miracles. Among the many models we tested, only the ASUS ROG Strix Go 2.4 stands out, with an AI system that can very effectively suppress noise from a keyboard, TV, or even a computer.
If your headset does not offer noise reduction for the microphone, you can also use Nvidia's RTX Voice software if your graphics card is compatible. This tool provides incredible results and is recommended for all players who are used to playing in noisy environments.
Budget
In terms of price, we find gaming headsets that can meet all reasonable budgets. From entry-level around USD 50 to the best performing products around USD 400, everyone should see what they are looking for.
Suppose you don't have a particular use, and you are looking for a relatively simple but comfortable and powerful gaming headset. In that case, it is possible to equip yourself without breaking the bank with excellent products positioned under the 100 USD. Usually, for perfect bluetooth headphones under 200 to obtain a reliable and robust product.
To meet most expectations, the tests and reviews presented on list products that match everyone's budgets.
Is it wired or wireless?
Gaming headsets always offer more features, and of the many options available, wireless use is probably the most popular with gamers.
Available on consoles (PS4 and Xbox One) and PC or Mac, wireless gaming headsets provide much greater freedom of movement than wired gaming headsets models and actively engage in comfort during use.
With the progress of the various technologies used by manufacturers, wireless models make it possible to enjoy excellent sound reproduction while maintaining a latency similar to wired models. 
Be careful, as, with mice or keyboards, it will be necessary to move towards 2.4 GHz connections and not Bluetooth, causing him a very disturbing latency during gaming.
To operate without the slightest cable, wireless gaming headsets integrate a battery within one of their headset.
If you want to benefit from this feature, then remember to check the independence announced on each product and the possibilities offered in recharging. 
Some headsets are, for example, provided with bases that together act as a support and a charging station.
Finally, and as you can imagine, wireless gaming headsets are generally more expensive than traditional wired models. If you only play on PS4 or Xbox One, remember that you can directly connect your headset to your already working wireless controller.
Extra options
Besides the guidelines listed above, extra options can sometimes make the difference when alternating between several models. Here are a few examples:
RGB lighting: Apart from streamers, the use of RGB effects will have very little interest on a headset, apart from reducing its autonomy if it works wirelessly.
Additional controls: Some headsets have extra buttons on board, such as switching between stereo or 7.1 modes in the blink of an eye.
USB Type-C connector: Recent models offer a USB-C connection, making it easier to connect to a smartphone or Nintendo Switch, for example.
Additional accessories: Presence of a transport case, the second pair of earphones, or extra cables.
Bluetooth connection: An interesting option for players wishing to enjoy wireless on a smartphone or tablet.
Affiliate Disclaimer : As an Amazon Associate I earn from qualifying purchases.