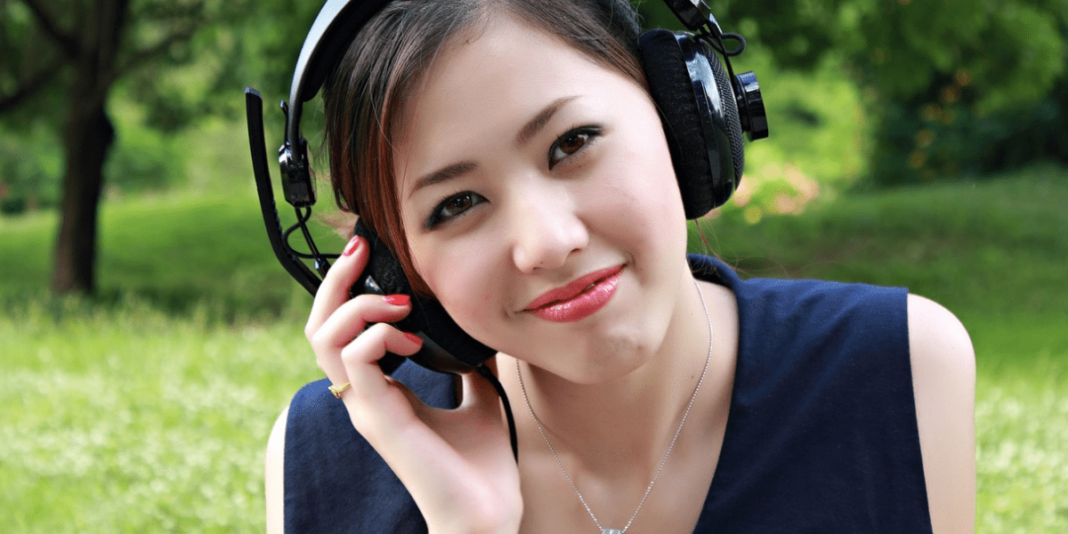 Unlike regular wireless headsets, wireless TV headsets were intended for internal use, and as the name suggests, should be connected to your TV. As the main benefit, buying the best wireless headphones for home theater will prevent you from disturbing others during your video game sessions or watching your movies. 
However, you can also enjoy the better sound quality. Convinced of taking this product, you should know that it is a prevalent modern device and very diverse.
To avoid the risk of investing in an unnecessary model, be sure to go through our buying guide, which will advise you on the design to use, the type of battery, and the autonomy of the model considered. It will bring you excellent mobility at home.
In this situation, use the Best wireless headphones for home theater, before-mentioned as the Avantree HT280 model. Its long-range and audio quality will make the difference.
Editor's choice

– Avantree Opera Wireless Headphones for TV Watching
Sale
Avantree Opera - 35Hrs Comfortable Wireless Headphones for...
【Universally Compatible】 Thanks to Opera's Optical, AUX, and RCA input cables, it is...
【 Perfect for Watching TV】 Works with all TVs on the market, easily connect to your TV for...
【Hassle-Free Set Up】No need to go through the complex Bluetooth pairing process; simply plug...
The Avantree Opera wireless home theater headphones are comfortable and lightweight. The square shapes, with large ear cups, fit very well on big ears. Also, the padding is robust. See that these headphones do not use the Bluetooth link but communicate wirelessly by the radio frequency of 2.4 GHz for a range of about 30 m. Range of movement is guaranteed during your movie sessions.
The Avantree Opera is a versatile headset, not just dedicated to home cinema. It uses both a 3.5mm jack, RCA, optical and coaxial support. Plugin the audio source, select it with the switch on the transmitter, and you are ready to listen. You can even connect your AV pre-amplifier if you have one. However, be aware that this model does not support Dolby and DTS sound. 
Best Cheap

– Sony MDR-RF811RK 
The Sony MDR-RF811RK is plastic, but the quality looks quite acceptable. In this price range, it's hard to beat. These wireless home theater headphones feature an adjustment band to accommodate multiple sizes of head shape. The wireless link is also by the radio frequency of 2.20 GHz, with a range of 30 m and two different transmission channels.
So you can connect a second headset. In terms of autonomy, these wireless headphones can remain a whole day or 13 hours of continuous listening. The use of 40mm neodymium earcups ensures rich and powerful sound.
And the closed-back design blocks out outside noise well. Finally, note that these Sony headphones are very comfortable, with a self-adjusting headband and well-padded ear cushions.
Best High End

– Sennheiser RS175 RF
Sale
Sennheiser RS 175 RF Wireless Headphone System for TV...
Compact, ergonomic over-ear headphones. Connectivity Technology: Wireless.Frequency response 17 -...
Bass boost and surround sound listening modes. Maximum sound pressure level: 114 dB at 1kHz, 3...
Digital wireless technology ensures that signal transmission remains clear and accurate
The high-end Sennheiser RS ​​175 RF headphones feature a sleek, minimalist design. We love its well-padded ear cups, ideal for long listening sessions. On the outer right panel are the volume controls and controls for adjusting the Bass mode and Surround parameters. On the other side, there is a power button and an LED indicator.
The digital transmission quality of the Sennheiser RS175 RF is almost flawless. It is easy to forget that these are wireless headphones.
The actual sound signature of the pilots is also apparent. And once the Bass mode is activated, the sound remains quite rich and powerful in the bass. Sennheiser estimates the range of these RF headphones to be 100 m.
Alternative

– Sennheiser HDR-175
Sale
Much like the Sennheiser RS175-U headphones, the Sennheiser HDR-175 has an ended design, with large, wrap-around ear cups that isolate well from surrounding noise. The listener will be able to concentrate only on the film or the series that he is watching without disturbing others going about their house or sleeping.
These wireless headphones use digital audio transmission in RF with minimal latency, ensuring perfect synchronization between image and sound. And just like the RS157-U headphones, the HDR-175 headphones have a range of around 100m. On the other hand, the sound settings are not as exact as on the high-end model.
Bose SoundLink Around-Ear Wireless Headphones
Sale
Bose SoundLink Around Ear Wireless Headphones II - Black
Deep, immersive sound, improved EQ best in class performance for wireless headphones. Connectivity...
Latest Bluetooth technology for easy connectivity and seamless audiovideo syncs
Advanced microphone system, HD voice for clear calls in windy or noisy environments
Considered by all buyers to be the best performing headphones for TV, this Bose SoundLink II stands out for its ability to generate vigorous and enveloping sound. The technology offers equipped When receiving calls, and you will enjoy the clear sound with the adopted microphone system.
Being built with quality materials, this equipment can withstand shocks. Incorporating a rechargeable Lithium-ion battery can provide up to 15 hours of support. Also, what will make various adjustments at the controls on the headgear.
The smart function has also allowed the headset to switch from one Bluetooth device to another easily. So if you are watching videos on one device and have a call on the other, the headset stops the first device and resumes viewing when the conversation ends. Besides, the comfort of use is optimized thanks to the lightness of this material. You will also receive a cover so you can store it easily.
Comparison Table Of The Best Wireless Headphones For Home Theater
Avantree Opera - 35Hrs Comfortable Wireless Headphones for...
Sony - Wireless Headphones Sony MDR RF811RK Black Headband
Sennheiser RS 175 RF Wireless Headphone System for TV...



Avantree is a reputable manufacturer of audio equipment wireless headphones, and you benefit from long-range, exceptional battery life, and ease of use.
Sony headphones are a big hit. This is an accessory intended for domestic use, for watching movies and series. He lets out a lot of noise but is versatile.
Sennheiser goes all out wireless home cinema headphones. Its model offers excellent range and booming bass. You can use it in analog or digital.
Padded neodymium ear cups
Digital and analog inputs
Powerful and balanced sound
Avantree Opera - 35Hrs Comfortable Wireless Headphones for...

Avantree is a reputable manufacturer of audio equipment wireless headphones, and you benefit from long-range, exceptional battery life, and ease of use.
Sony - Wireless Headphones Sony MDR RF811RK Black Headband

Sony headphones are a big hit. This is an accessory intended for domestic use, for watching movies and series. He lets out a lot of noise but is versatile.
Padded neodymium ear cups
Powerful and balanced sound
Best Wireless Headphones For Home Theater

(Buying Guides)

There are so many wireless headphones suitable for home cinema that choosing becomes difficult. That is why you should consider the following guidelines before buying:
Design
Wireless home cinema headphones can be grouped according to the position of the ears when wearing them. Because of this, there are in-ear headphones and over-ear headphones. See which type is best for you and choose accordingly.
Some people will want in-ear headphones to enjoy the sound without being disturbed or disturbing others altogether. Others will opt for headphones that are not entirely soundproofed to hear the other sounds around them. Still, others will go for a Lightest headset that will completely wrap their ears instead of compressing them. Noise insulation and immersion will be increased.
Battery Life
To understand how to buy a better value-for-money wireless headphone, you need to consider your equipment's battery type. Therefore, autonomy is an important measure when choosing. In general, wireless home cinema headphones retain their charge for up to 10 a.m. to 3 p.m. is a preference. Recent models even have a range of up to 20-25 hours.
Audio Quality
The sound you hear through the headphones you are interested in will condition your final decision. If you buy your headphones in a store, feel free to test them out. If you are buying them online, you need to make sure that you are buying a model that has received a lot of good reviews from previous buyers and trade reviews.
Fine connoisseurs will be able to consult the technical data sheet of the product. For this purpose, what should consider specifications such as surround sound and 3D sound support and bass level?
Signal Range
Wireless home theater headphones operate based on various technologies, including Bluetooth and Wi-Fi, and infrared. Each technology has a limited range, with a special mention for radio frequency, exceeding 100 m.
The distance the headphones can cover will also depend on the room's size where the home theater set is located. If you have a small to the medium-sized living room, a headset with a range of 10m will meet your needs. If you want to cover a larger room, you will need a higher reach.
Quality Of Manufacture
Wireless home theater headphones are worn regularly, at least once a week. So, it is better to buy something sturdy, which can last at least two years. We also recommend buying a headphone case if you travel a lot. And know that the price has a lot of impact on the quality of manufacture, therefore the robustness. The more it costs, the stronger it is.
Size
Before moving on to the next step, finding an answer to the question of where to buy a new wireless TV headset, find out about the size of the device.
Count on light and tight copy so that you can carry it in the best conditions. For example, the famous stethoscopic TV headset does not constrict the ears and adapts to all situations. You don't have to take them off to sleep, as you can wear them in your bed without spoiling the quality of your sleep.
Despite their weight, the roll-bar models remain the champions for reducing noise pollution. Anyway, what should check the quality of the pads to ensure the comfort of use.
This buying guide for the best wireless TV headsets will help you identify the rare gem among the various models available on the market.
Types Of Headphones
Wireless home cinema headphones are grouped into three groups. These include 
Wireless Radio frequency (RF)
RF wireless headphones transmit sound from your home theater using a stereo frequency modulation system. These wireless electromagnetic signals can range from 3 kHz to around 300 GHz. 
However, most headphones use 2.4 GHz RF technology, which provides a remarkable wireless range of up to 90 m. To avoid damaging your system, make sure all devices are turned off before making any connections.
Bluetooth Headphone
The audio signal is continuously transferred from a transmitter coupled to the home theater to a receiver integrated into the headphones in a Bluetooth link. It operates between 2.402-2.480 GHz, and devices can sometimes jump randomly between frequencies to avoid interference with other Bluetooth devices in a similar bandwidth. Bluetooth technology has gradually improved over the years, but the range remains limited to 10-20m. 
Infrared Headphone
These headphones use line-of-sight technology, which means you have to be aligned with the transmitter (in line of sight) to receive sound from your TV. 
Typically infrared technology includes light-emitting diodes, which use a focused beam of pulsed, invisible light that goes from your home theater to headphones.
RF vs Bluetooth – Which one is good
Radiofrequency (RF) Headphone
Walls or ceilings do not block RF signals. So you can use your RF headphones in a different room from the audio source. The compatibility of RF headphones is also wider. Indeed, the RF transmitter of a wireless home theater headset connects to any audio device with an RCA audio output or a standard headphone jack (3.5 jack). Also, headphones that work by radiofrequency only require an analog audio output to connect to an audio device.
One of the main drawbacks of RF headphones is that the radio frequency is susceptible to interference. This interference can come from any nearby device, even in the next room, that produces electromagnetic signals, such as radios, smartphones, and even microwave ovens.
Bluetooth headphones
The Bluetooth headphones are safe. They use signals 1000 times weaker than standard wireless technologies. It is also relatively easy to set up Bluetooth headphones even if your home theater did not initially have a Bluetooth transmitter. It should also note that Bluetooth headphones, especially those with the most recent technology (Bluetooth 5.0), have successfully minimized interference?
The big downside to Bluetooth is latency issues. The Bluetooth transmitter built-in or connected to your home theater must convert the audio signal from analog to digital before transmitting it to your headphones. This delay in conversion is called latency and can cause a timing gap between the speaker's movement and what you hear. On the other hand, the range of Bluetooth headphones is limited, including version 5.0.
Is RF Technology safe?
The shortest answer is yes. Using RF headphones is perfectly safe. At present, there are no serious, conclusive studies that prove that exposure to radio frequencies causes cancer.
It's no secret that some radiation can be harmful to your body parts, such as your brain. Radiofrequency is a form of electromagnetic radiation. So it is entirely legitimate to wonder how safe it is to use wireless headphones with RF connections, mostly since they will stay on your head for long periods.
The critical thing to consider in this case is whether the RF contains ionizing or non-ionizing radiation. The former carries a large amount of energy, which can significantly affect DNA. This is why it is usually found in x-ray machines, during nuclear explosions, or through sunlight.
Fortunately, RF is located at the low energy end of the spectrum, which means it emits non-ionizing radiation. It is therefore doubtful that this technology could damage your brain.
Our Opinion
Choosing between RF or Bluetooth technology should no longer be a problem for you. We've provided you with some guidelines you can use to help you make up your mind. 
In summary, you will need to consider your personal preferences, as well as the pros and cons of each technology. What is certain is that both of them will allow you to watch your favorite movies and series late at night without disturbing your roommates and neighbors.
Best Headphones Brands
A device like headphones will be an excellent solution to get the most out of your movies or TV shows without being disturbed. Existing in many models, we limit ourselves to wireless equipment, which is specially designed for televisions. If you're unsure which brand to choose for your next gear, consider the tips listed below.
Philips
The motto of technology company Philips is to improve the daily lives of its customers. The founding brothers who are Gerard and Anton Philips started with the creation of carbon-filament lamps. These have made this brand a leader in the European market.
She currently contributes in several areas: health, lighting, and materials for the general public. In its catalog, it features men's clippers, shaving equipment, cordless headsets, and more.
Considering the needs and expectations of buyers, the Philips brand is committed to offering products of the new generation.
Sennheiser
The Sennheiser brand is mainly focused on the creation of sound accessories. It focuses on manufacturing many materials related to the latter, such as telephony equipment, headsets, microphones, and even accessories for experts.
Since its creation in 1945, the engine of this company has been based on innovation.
Regarding its helmets, they are available in several versions, namely audio models, wireless, and aviators prototypes. It helps provide you with pleasant listening during your film sessions or watching your favorite shows through its tools. So you can enjoy your music tracks.
Sony
Who took the Sony brand from the Latin name "sonus," which means sound. It is moving towards the production of electronic tools that correspond to advanced technology. Its catalog contains helmets, televisions, and many more.
Its main objective is to meet the expectations of users. Its teams of professionals never stop looking for innovation for their articles to satisfy consumers. This imprint regularly offers up-to-date materials that provide you with great entertainment with their unique knowledge and experiences.
Headphone Using Guides
Today, using a wireless TV headset is an excellent alternative to enjoy your shows without disturbing other people. It is all the more practical since you will not be able to be charged with cables. It receives the best convenience, and it is necessary to use your device correctly. Below are some suggestions to help you in this process.
Checking the battery status.
It is recommended to examine if your wireless TV headset battery is full of charges before using it. If it is flat, think about recharging it first. Otherwise, your equipment will not be able to provide you with sound until the end of your movies or shows. Thus, it is more judicious to count on the models that have significant autonomy to benefit from it for a long time.
Check device compatibility.
To not run the risk of seeing your wireless TV headset inactive, you should check its conformity with your TV before using it. Therefore, choose equipment with Bluetooth, infrared, or high-frequency radio technology suitable for your TV set. Then you have to connect and turn on your wireless speaker.
Recognize the range of your wireless headphones
When using your equipment, it recommended that you stay within the area supported by its range. If you exceed this limit, your wireless TV headphones will lose the signal, and you will have no sound. Therefore, it is more helpful to opt for copies with a long-range to have more freedom in your actions in this connection. According to professionals' advice, those working with radio technology offer up to 100 meters of range.
Adjust the volume of your device properly
You need to carefully adjust your wireless TV headphones' loudness not to damage your heating system. What did not recommend to put your equipment's volume at the highest level? Moreover, you should not wear your instrument for long hours could heat your ears.
Use Different options.
Most of the models presented on the market have some options that optimize their use. If external noise disturbs your listening, it is advisable to use the system that allows you to reduce them. Also, you can answer calls from your mobile through your devices. Therefore, it is excellent to set your sights on units equipped with a remote control to simplify the various settings.
Maintain your equipment
Over time and with use, your wireless TV headphones may be teeming with bacteria and germs. To make them disappear, you need to clean them. To do this:
Remove the foam and immerse it in water and drops of shampoo, then rinse.
For the arch, use a damp cloth.
Leave to dry.
Frequently Asked Questions
What are the best wireless home theater headphones?
The best wireless home theater headphones depend on your needs and budget. Read our buying guide to find the best products around.
How do wireless home theater headphones work?
These headphones work pretty much the same as other wireless headphones. Two main components, including a wireless transmitter and a wireless receiver, are required to establish a wireless connection.
The transmitter transmits digital audio signals to the receiver, which converts them into sounds for your headphones. This means that you can connect your headphones wirelessly to any TV, even if it doesn't have a built-in wireless transmitter.
How to check if your home theater supports Bluetooth?
It all depends on the brand, but there is a universal way to find out. No matter which remote control came with your TV or home theater system, you can always check by looking in the settings.
In Settings, select Sound, then select Sound output. If the Bluetooth option appears, your TV or home theater supports Bluetooth. You can also just read the user manual to see if Bluetooth is supported.
How do I check the audio outputs available on my home theater device?
For the transmitter to properly connect to the home theater audio output, you need to understand what type of audio output is available. Usually, the audio outputs are on the back of the TV. The "L" and "R" outputs are RCA sockets, "AUDO" is the 3.5 jack for wired headphones, "OPTICAL" is the TOSLINK optical output.
Some of the older home theater models do not have the 3.5 jack and TOSLINK optical output. They only have RCA jacks as an audio output.
How to diagnose audio signal reception problems on RF and infrared wireless headphones?
Always refer to the product manual for model-specific information. But generally, the procedure to follow is much the same as the following: Make sure that the headset batteries are fully charged. Make sure the transmitter is plugged into a working AC outlet.
Make sure the connection cord is connected correctly to the audio source and the transmitter. Increase the volume of the audio source. Change the position and angle of the transmitter. Finally, if you are using infrared wireless headphones, make sure nothing is blocking the line of sight between the transmitter and the headphones.
Affiliate Disclaimer : As an Amazon Associate I earn from qualifying purchases.