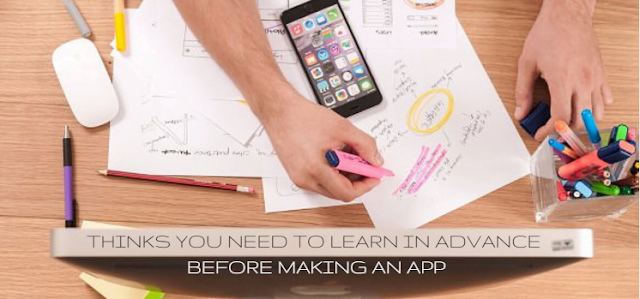 You might be among the tech savvy's making an effort to launch an app.  Everything in this digital era is revolving around the applications-
it's the apps that are interesting now and not the mobiles.
People using mobiles are actually using apps inside them; to chat, to call, to voice message, to make a purchase, to do a business deal-basically everything.
It seems influential and exciting to build an app, but are you actually prepared?
We took time and did our research on people taking an initiative in building mobile apps. Their experiences lead us to draw outcomes of mobile app development if you lose track of your persistency.
One of the app developers we contacted is from VeztekUSA, a very well known mobile app development company.
You can also get in touch with their consultancy, as experience and expertise can always be counted on. For now read below and see what happened to all these people in effort of developing an app;
Your Ideas Will Change
You development and the process get dotted down on a paper and everything seems to find its way. You might share idea with closed ones or you may be during the first period, you will come across same application with matching features-you will change gears.
The app world is so huge and there is so much in market that will attract you and will empower your plan.
Chose Your Project Decisively
The concept of new application and new project will hinder during the course-especially during the first era. You might find yourself spending days in urge of learning about the second attraction that occurred to you.
You will of course find the need of making changes to your project, there will be suggestions and analysis but learn to move on.  You will have to decide on staying on the former or just move on.
Research As Much As You can
The entire process of
app development is based on knowing
what you want to do. To implement the ideas and get results, you
need to know
every aspect of building an app in the app white hot market.
Take your competitors into analysis; see what are the pros and cons are for their work. Get customers talking, dig into what they want and what are they looking for in an app.
Let Your Idea Evolve
Your idea at start might not seem to you. You will have days when nothing seems to be working, or you might even have days where everything seems to be falling into right place.
Remember to stay persistent in your efforts and let your idea take its own pace and find its way out. You idea and plan will evolve but it does require time.
Let Your First App be Simple
Keep your first plan of an app as simple as possible. You do have a tough competition out there and chances are you might not even strike out in the market for years.
You will need a unique appeal that can bring crowd towards you application. There are still millions of apps in market which have not been downloaded once.
However, the competition seems, just try bringing down your app to the simplest look and use of the simplest features that can make the user experience as convenient as possible.
Make A Soft Release First
Do a soft release of the app in the start. You will have feedbacks and comments and your analysis to fix bugs.
There might be a chance that according to you the app is easy to use but as per the users-it's very hard. Let it be in the soft release phase and let it give mature results before the final release.
Do not Rush
In order to keep yourself on track you will keep a time frame for the workout. In case if the app is not ready by the time you chose it to be, let the delay be.
You will have time to add any missing feature or re-test the feature you want for satisfaction. Do not rush into releasing the app, it can be regretful instead.
The second part of this experience is-keep the users as a priority and not your app. The users are everything here, they decide you stay,
they decide you leave, you leave. It's the experience of the user that decides how good your app is. If you see downloads, try getting back to the users and asking for their advice and feedback-stay in touch with them.
Conclusion
Do not rush towards developing an application. Take time you need for your research, working, and implementation of procedures. Do not expect to make a million from your app, may be you will not get a penny.
Rather work for fun and not for fun or money-your results will be better and reward will be good. These lessons mentioned above are driven from the developers who developed apps-and made mistakes. Yet, their second efforts have been fruitful.
Affiliate Disclaimer : As an Amazon Associate I earn from qualifying purchases.