The Lifeline program helps eligible households connect to jobs, family, and emergency services. It discounts one home landline phone or wireless device...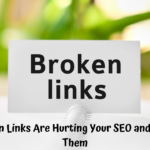 Broken links negatively affect user experience and reduce trust in a website. They can also cause search engines to push your website...
Jewelry is a great way to show someone that you care. It can be a thoughtful gift for a birthday, anniversary, or...
Solar energy can significantly lower a home's electricity bills, depending on location and energy rates. It also offers significant financial incentives from...
As cloud computing took hold, it became apparent that organizations needed a way to secure their data in cloud and software-as-a-service environments....