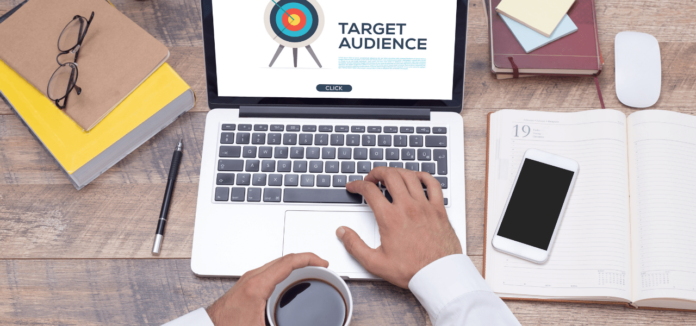 Once Mr. Milan Kundera (Czech writer) said: 
"A business generally has two functions:
Doing innovation, and
Doing marketing." 
The ideology is pretty basic here, i.e., there is no point in inventing something new if people don't know about it. 
Don't you agree? The need to invent something new arises because people want something that can make their life easy and convenient. However, if people don't know about the product/service, how will they use it?
It makes no logical sense. That's why there is a need for promotion and marketing for every innovation (be it product or service.)  
And this brings us to our topic of the day, i.e., Marketing campaign and target audience. Understand that to promote any product or service, you have to create a complete plan.
But, because business is based on happy customers, your every plan should include the best interest of potential customers. 
But the burning question is- Who are the potential customers of your business?
It is essential that for every campaign, you are aware of whom you want to influence. That is the only correct way to reach your target audience. 
That being said, let us brief you more about it. Keep on reading! 
Understand your target audience
The first and foremost thing to do is to understand- Who are the people that you want to attract to your product or service?
Generally, marketers take every person of every age group as their target audience.
But is it the right approach? No! 
Let's use an example to make it easier. Suppose your company makes makeup products. In this situation, to sell your product, your target audience should include makeup artists, females, and teenagers.
If you fail to identify them and create a campaign that is directed towards every person, including old age people, males, or kids. In such a situation, you'll not get the expected results. It will only be a waste of resources. 
Thus, as per your business, you need to think wisely about whom you want to attract and then plan a campaign accordingly. 
Decide a criteria
With your promotions, you have to establish a connection between the potential customers and the brand.
You'll be able to do it perfectly only if you have set specific criteria for the audience. That means narrowing down your selected customer base.
Let's continue the above example. Creating a campaign for every person that is identified as your target audience will get expensive for you. That's why you need to attract one at a time by setting criteria.
Here the main objective of the campaign will help you. If your main goal is to create brand awareness, then targeting makeup artists will be perfect for you. 
Why?
The reason is that celebrities, as well as normal people, follow makeup artists.
So, if they get attracted to your company and use your product, the possibility of your brand name getting famous increases tremendously. 
It will help you to focus only on your marketing message and eliminate irrelevant things. 
Learn about the taste and preference of customers
Another thing that you can do is to learn what your customers want. For the time being, you need to stop thinking from the perspective of a marketer or entrepreneur and start thinking like a customer.
It helps identify the company's loopholes, thus helping in improving its structure and the product and service. 
Moreover, it will also help you understand if there's anything that your customers may find offensive or wrong about your promotion techniques. So, you can change that in addition to creating parameters for the promotions. 
For instance, for the makeup company, it should be promoted to build confidence and not be depicted as a way to make someone feel complex about their face.
Believe it or not, but such little things can have a significant impact on the company. 
Select a channel of communication 
After determining your target audience, understanding what they want and expect from your company, you need to decide on a channel to help you reach out to them.
There are different platforms that can help you communicate your message to the public, such as television, radio, magazines, or social media. But you need to decide the best among them. 
For example: if you want to reach out to your local customers, using television as a channel is a waste of money. Similarly, suppose you're going to reach out to people from different locations.
In that case, you can use digital media and programs such as real time bidding to promote your product to numerous websites at the same time. It is an impressive way to create a great brand impression on interested people and that too within a budget. 
Selecting the right medium to reach the right audience is what helps in maximizing the positive outcomes. Thus you need to make this decision very carefully. 
Continue evaluation of the campaign.
You might think that launching a campaign is enough. No! After its launch, you need to keep an eye on its effectiveness. Is your message clear enough? Does the target audience take any action?
Have the number of customers and sales increased?
How many new people are discovering about your brand? And many more similar questions are required to be answered. 
Hang on! There's more! 
You also have to get feedback from the people about the campaign. Ask them whether they liked it or not? And if not, what is the reason behind it.
It'll help you understand mistakes and an opportunity to improve by implementing changes. So, the next time you start a marketing campaign, you'd know exactly what you should do. 
To sum it all up!
Starting a successful campaign is not everyone's cup of tea. One needs to do thorough research about the market and target audience and make decisions accordingly.
So that the marketing message reaches out to the correct audience at the right time.
However, with the techniques mentioned above you will be able to connect with the customers without much of a hurdle. 
Affiliate Disclaimer : As an Amazon Associate I earn from qualifying purchases.