Watching your website's place on a search engine and making it compatible with your marketing tactics get harder every year. The reason is that the market is a tough place, where no one is allowed to put down their watch.
In order to increase a website's visibility and popularity in Google Search, Bing or Yahoo, one has to apply certain ways of improvement. No matter what your website is about. It can be jewelry, watches, or, even it's a professional paper writing service you still need it to be in the top 10 on a search list.
The most frequently used approach is Search Engine Optimization, or just SEO. It aims at giving your webpage a chance to start everything from a new page.
On the other hand, you shouldn't have high hopes for SEO unless you have a certain plan and, more importantly, a SEO analysis. For this, the following article gives you an insight into the nature of such a method. It tells about its ups and downs and its optimal timing of use.
SEO: What is It For?
Search Engine Optimization is an approach to a website's functioning evaluation. It aims at increasing the number of followers. Also, it focuses on making a webpage more functional and appropriate for different marketing strategies.
Usually, the main goal of following SEO advice is to boost the ranking of a website in the list of search engines like Google, Bing, and Yahoo, etc.
According to statistic data, 87% of Google searchers do not go farther than the 2nd page. Only 13% are ready to go on turning pages of the search engine. Therefore, having your site up in the top 10 of the highest places increases its traffic and, consequently, pay-off.
---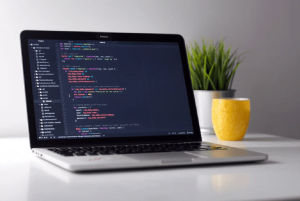 ---
What are the benefits of SEO?
1. It increases your webpage's credibility since it's not hidden in the darkness of the web.
2. It guarantees boosted traffic and, consequently, a higher chance of having a product bought.
3. It levels you with competitors and provides new opportunities for expanding your services.
4. It secures you a chance of being the first and only webpage that is clicked by a researcher and, therefore, you stay on the top.
5. It improves your returns on investments into advertisements and makes it more profitable for your overall business plan.
6. It gives you an opportunity to promote yourself for free instead of buying Adwords or something alike.
Such optimization includes a number of indicators comprising anchor text SEO, alt-text SEO, etc. It might be difficult to create an SEO-friendly alt-text for your images. However, it's not an issue if you follow a simple algorithm introduced down below.
There is a vast range of tools that can help you conduct SEO, some of them are free-of-charge, whereas others can be quite costly. Notwithstanding, it's no issue to find one. The problem here is to be prepared for its use and already have a strategy. That's what an SEO Analysis is for.
SEO: Analysis
In order to conduct an SEO boost, it's crucial to have an analysis done, i.e., an assessment of a website's visibility and cons. With analysis, you're able to see what is working out and what is not. Moreover, it can model a prediction about future traffic and what happens, when no one implement improvements. How to do this?
Stage 1 Identifying keywords
For starters, it's important to identify keywords and topics that your website deals with and has a direct link to. Sometimes, if your product has strong competitors, there is a great chance that no matter how hard you try to put it in that Google search list you won't be able to do it since other brands will throw it back to the very depth of the list.
However, it doesn't mean that you cannot promote your product efficiently, it only requires a different approach. For this, it's time to start mind-mapping and create a range of variable keywords that will overcome your competitor's list.
It can be done in a few ways.
⦁ Find out who your competitors are. Use the SEMrush website to identify their range of linking and prevailing topics. It is how you can exclude them from your own strategy and come up with unique ones.
⦁ Another option is to activate Spyfu. It functions similarly to SEMrush but instead of providing you with a list of a competitor's range, it shows you a complete scheme of linking words that can be a danger to your website.
⦁ When you have difficulty creating such a list by yourself, then you can use online tools that come up with one that is related to a primarily given word or phrase, for instance, Keyword Planner.
Stage 2 Facing the Competitors
Doubtlessly, it's impossible to be prepared for competition against all opponents but identifying a short list of the top ones is crucial if you're still willing to create the best environment for your business.
When your linking strategy is ready, it's time to do some research by googling the words and finding web pages that come up first in the list. It's important to find such competitors who have a strong background in using certain keywords. Otherwise, you won't be able to avoid them in a search engine.
For this purpose, it's possible to use the same SEMrush that can be a good way of identifying the traffic and topics used by a competitor. For instance, if your service sales watches then after googling it, you'll see that the first most competitive websites are watchshop.com and worldofwatches.com along with Amazon.
Even though they are the first in the list, they are not your competitors. The reason is that they are nothing but retail shops and watches are not their main product for sale. So, you have to aim at brands like 'Rolex,' 'Patek Phillipe SA' and others.
Stage 3 Thorough Analysis
At this moment, you already know a) keywords that make up your store and b) your most influential competitors. It's time to have a detailed examination of their business and, more importantly, Internet image.
Normally, you should start by assessing some general information about their websites, e.g., authority, establishment date, the frequency of posting, sharing and co-advertising, etc. The best way to do it is to use a tool called 'Juice Tool' that can collect all this information for you within minutes.
However, these figures are not profound enough to create a profile that can be used as background data for your strategy implementation. Therefore, you can do the following:
1.Apart from being a dominating platform on a Google Search list, a competitor must have different sources of advertisement and to track them you will need their backlink list. There, you can see a row of other websites that should you can incorporate into your agenda, for instance, YouTube, Reddit, Instagram, etc
2.Try to determine their topics and tend to use keywords and, more importantly, what the website is mostly about, for example designing customized watches, the wholesome sale of watches, retailing, etc. Use a tool called Majestic, which can give you a hand in it.
3. The performance of a company is also a great indicator of its profitability. Using analyzers that can provide you with a graphics of a company's functioning in comparison to a benchmark can be a great way to how valuable it's at the market.
---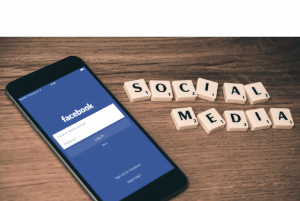 ---
Stage 4 SMM
When the backdoor information is already in the hat, it's a good time evaluate an opponent's social media marketing tactic approaches. See how frequently their product is showcased on Facebook, Twitter, Instagram, etc.
This stage can give you an insight into how a competitor is doing right now and if it's as profitable as advertised.
Apart from establishing your competitor's profile, you'll be able to realize what kinds of activities and actions you need to take. You may do this to understand how to outrun them and how frequent and vivid your social media updates should be to keep it up.
Stage 5 Conclusion
While you've determined all necessary data about an opponent, you're now able to elaborate a full-blown strategy using that data as a foundation.
Now, it's advised to understand how many times you need to show your own website to on a search engine's list. Sometimes, it's more than enough to have ten whereas in some cases, sixty is a minimal optimal number.
Also, it's good to keep an eye on their quality and information that they showcase. There is no point in having three links if they don't suggest customers anything useful. Nonetheless, if a number is determined then try to prevent obvious keywords used by someone whose website has formidable renown from appearing on your website.
Lastly, it's time to elaborate a developed strategy. It will serve you for at least the next couple of years.
All in all, SEO analysis of your texts and website, in general, is an essential method in order to keep it up on a list of search engine. If you manage to do a proper analysis, which includes finding your competitors and determining their keyword binding, investigating social media platforms and links and, eventually, elaborating your own unique strategy, you'll be able to stay up in the charts. It is how you can have the best business opportunities without being shaded by anyone else.