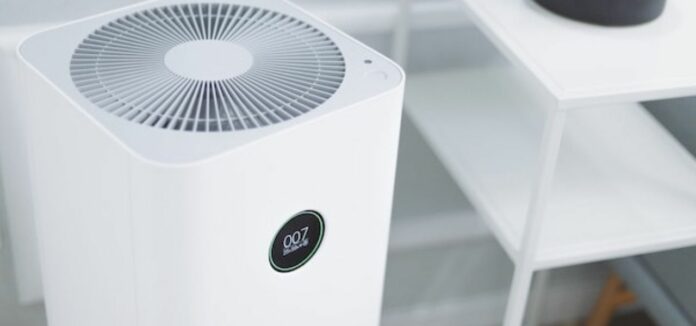 Air purifiers have become one of the most important accessories in today's households. The best air purifier would make a huge difference in your life by decreasing all the allergens such as mold spores and pollen.
It also helps shield you from any harmful smoke that could lead to breathing complications.
However, finding the correct one for you is not a simple task due to so many options and features to choose from.
But fret not, here are the top 5 best air purifiers that you should consider for cleaner air and healthier living.
How Do Air Purifiers Work?
Air purifiers function by sucking all the air into their tanks and filtering it to remove all those nasty pollen, mites, germs, dust, and other possibly dangerous pollutants from the airstream.
After that, the air purifiers will restore the fresh air into your house.
Nowadays, the best air purifiers can also collect or screen scents, such as food or cigarettes. Some modern air purifiers also feature additional heating and cooling modes, allowing them to act as a stand-alone fan or heater as the weather changes.
Best Air Purifiers to Choose
Coway Airmega 150 Air Purifier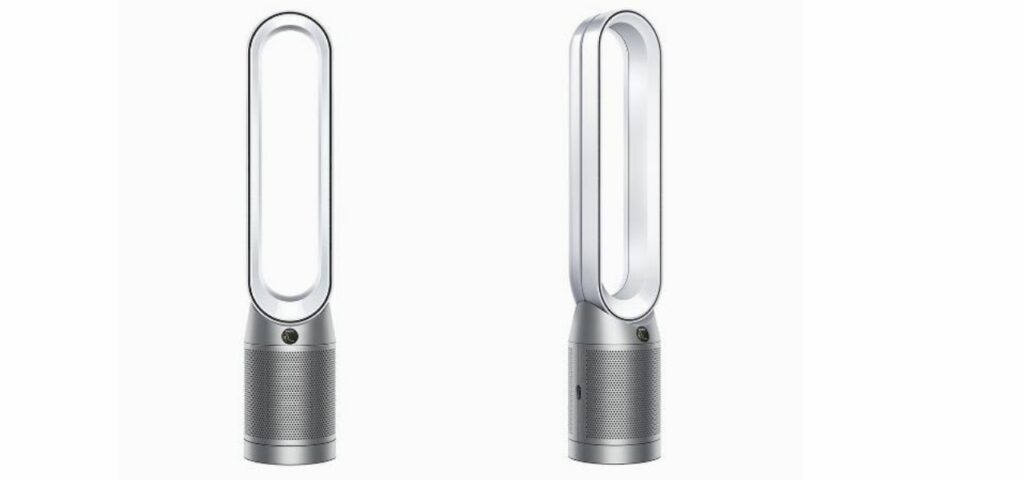 Coway's latest air purifier is sleek and small, with a three-stage filtration procedure that removes about 99.97 percent of particles from the air.
This compact device has a pre-filter, deodorization filter, and a True HEPA (high-efficiency particulate air) filter to effectively decrease and remove airborne pollutants.
The air purifier also features an air quality indicator that allows you to track the air quality within the room in a timely manner.
Coway Airmega 150 has some light indicators that suggest when the filter requires replacement. Cleaning and drying it are also simple as you would only have to slip it out.
Despite its modest size, this can cover up to 214 square feet, making it ideal for an office or a bedroom.
Dyson Purifier Cool
The Dyson Purifier Cool snatched the title as the most elegant air purifier in the market. Its unique appearance makes it an attention grabber in any environment.
Plus, its simple but brilliant features, like a magnetic remote control, elevate it above the conventional air purifier.
Not only does it clean the air around, but it can also act as a cooling fan when the weather gets a little bit too hot. What makes it great is that you can download its personalized app on your smartphone.
The Dyson app allows users to operate, schedule, and manage the purifier either at home or away, enabling them to adjust fan speeds, timers, and monitor the air quality.
This sleek air purifier features an LCD display that alternates between symbols that reveal real-time air quality data.
It also has an auto-mode that detects air particles and changes the fan settings accordingly.
Sharp Air Purifier FPJ30LA
You may not associate Sharp with air purifiers, but Sharp Air Purifier FPJ30LA with Ion Plasmacluster is among the best purifiers you can consider.
Sharp Air Purifier is tiny yet robust, with a reasonable coverage range of 23 square meters, making it an excellent complement to any space.
It also has a child-friendly smooth, and rounded shape. If you have a child and worry about any possible edges, fret not because this air purifier from Sharp comes in a smooth and curved child-friendly shape.
This air purifier features Plasmacluster Ion technology, which helps eliminate allergies, microorganisms in the air, and electrostatic discharge. Its top-class filters and vigorous air suction ability effectively collect micron-sized pollutants.
It is suitable for those on a budget or who have limited space at home as it's not too expensive, would not occupy a lot of space, and will serve your home well.
Cuckoo C Model Room Air Purifier
If you are seeking one of the best home air purifiers for separate rooms within your household, the Cuckoo C Model Air Purifier is the one for you.
The C Model air purifier features a 3-stage filtration mechanism that cleans air quickly and quietly. This 3-stage filtration includes the Pre Filter, Deodorization Filter, and the Ultra PM 2.5 Filter.
The Pre Filter helps remove any noticeable hair or pet hair, grime, and others, and it must be cleaned every two weeks.
The Deodorization Filter removes any harmful gasses in the air, such as acetaldehyde gases and formaldehyde, whereas the Ultra PM 2.5 Filter removes any fine clouds of dust detected in the airstream.
You must replace both filters every year to achieve that ultimate clean air experience.
This Cuckoo air purifier features a room-size-optimized air cleaning agent that ensures clean air is delivered throughout every corner of the room.
A dust sensor is also included to detect any pollutants and contaminants in the room. This sensor identifies the size and type of the room, then calibrates the airflow suitably.
Its compact size makes it easier for you to relocate this air purifier from room to room.
Levoit Core 400S
The Levoit Core 400S is one of the best at removing airborne particles, catching at least 99.5 up to 100 percent of particles.
Its compact and fashionable cylinder design that comes in a neutral hue makes it a perfect addition to any space in the household, regardless of what type of décor your home has.
This air purifier also allows its users to download a personalized app that provides helpful information on pollution levels and enables them to manage and schedule the air purifier to suit all your hectic family routines.
The lowest setting is hardly audible, while the loudest level is nearly silent at 52 dB. The Levoit Core 400S is one of the top picks due to its quiet, sleek design and straightforward yet easy-to-use Smart interface.
If you are searching for a high-performance air purifier that won't break the bank, this might be the right appliance for you.
FAQ's of the Best Air Purifiers
What can an air purifier do for you?
An air purifier can help remove allergens from the air, such as dust mites, pet dander, pollen, mold spores, and bacteria. The best way to clean the air is to use an air purifier at home, especially during allergy season.
What if you just put a furnace filter on a box fan?
If you put a furnace filter on the box fan, you will reduce dust particles from entering into the air ducts. It means that you will be able to keep your home cleaner, healthier, and safer.
What settings should you run an air purifier on?
The best setting for running an air purifier is between 60°F and 70°F. If the room temperature is too cold, the filter may become clogged. On the other hand, if the room temperature is too hot, it may damage the filter.
How to set up use and maintain your air purifier?
Setting up your air purifier is easy. All you need to do is plug it into a power outlet and turn it on. The next step is to choose which filters you want to install. 
There are two types of filters: HEPA and activated carbon. Both work well for removing dust particles from the air, but each has different advantages and disadvantages. 
Activated carbon removes odours better than HEPA filters, but it also costs more. If you're looking for something cheap, then go with HEPA filters.
What about Molekule and Dyson?
Molekule is a company that makes a device for cleaning carpets. The device uses water and heat to clean carpets. Dyson is a vacuum cleaner manufacturer.
Do you even need an air purifier?
Air purifiers are great for removing allergens from the air, especially when you live in a city where pollution levels are high. However, they do not remove particles smaller than 0.3 microns, which are too small to be seen by humans. 
It means that air purifiers cannot filter out dust, pollen, mold spores, pet dander, smoke, or other pollutants. If you want to cleanse the air around you, consider buying a HEPA filter instead.
Can air purifiers remove virus particles?
Yes, they can. Air purifiers use HEPA filters which trap 99.97% of airborne particles larger than 0.3 microns. 
It means that viruses such as influenza, rhinovirus, coronavirus, adenovirus, and others cannot survive in the air for long periods.
Do air purifiers remove smoke particles?
Air purifiers do not remove smoke particles from the air. They only clean the air by removing dust, pollen, pet dander, and other allergens. 
If you want to remove smoke particles from the room, you should use a HEPA filter.
Which filter is the most efficient at removing particles from the air?
The best way to remove particles from the air is through HEPA filters. These filters are made out of polypropylene fibres which trap 99.97% of all airborne particles. 
They are also able to capture particles down to 0.3 microns in size.
Are HEPA filters toxic?
Yes, they are toxic. They contain chemicals such as formaldehyde, acetone, and ammonia which are harmful to humans. However, these chemicals are only released when the filter is exposed to high dust particles. 
The number of dust particles allowed into a home depends on the size of the filter. If you use a HEPA filter, you should be careful about where you place them.
Which brand of air purifier is the best?
The best air purifier for allergies is the IQAir HealthPro Plus Air Purifier. This product has been tested by independent laboratories and found to remove allergens from indoor air.
Does an air purifier help with Covid?
An air purifier helps with Covid because it removes particles from the air. This reduces the chances of getting sick from the virus. 
However, it is important to note that air purifiers do not remove all viruses from the air. They only filter out small particles such as dust, pollen, smoke, and bacteria.
Are air purifiers a waste of money?
Air purifiers are great for removing allergens from the air, but they do not remove all particles. They also require regular maintenance, which adds up to being expensive. 
If you want to spend less on cleaning your home, consider buying a HEPA filter instead.
Is IQAir worth the money?
Yes, IQAir is worth the money because they provide high-quality air filters for cars, trucks, motorcycles, boats, and other vehicles. 
They also offer a wide variety of replacement parts for all types of air filtration systems.
Conclusion
In conclusion, Ionic Air Purifiers are more efficient than traditional HEPA air purifiers. They have higher efficiency ratings and lower power consumption rates.
The only drawback is that they do not effectively clean up gas-based pollutants like CO2 and H2S. As a result, they should be combined with another type of air purification system for complete cleaning.
Affiliate Disclaimer : As an Amazon Associate I earn from qualifying purchases.