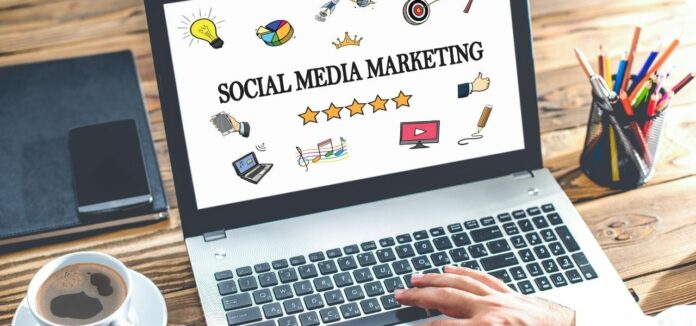 The surge in the popularity and number of social media channels has made it difficult for companies to manage it entirely independently. A recent survey suggested that 28% of small businesses use social media marketing agencies.
Hiring a marketing agency can solve most of your problems and help streamline your social media marketing process.
Why Do You Need A Social Media Marketing Agency?
The changing social media landscape can make businesses feel overwhelmed and sometimes under equipped to handle its nuances. An reputed marketing agency like Webitized has the expertise and talent to execute campaigns, understanding your requirements. 
It will also help grow your social media engagement and obtain better outcomes. A good agency can give you many benefits. And, it's possible if you choose the right marketing agency. Make sure you select them on the following criteria.
Understand Your Needs 
Before approaching any agency, you will have to understand your needs, whether you need to create a marketing plan, execute or tweak an existing strategy. Perhaps you want to generate leads, differentiate yourself from competitors, increase your visibility. 
You have to find an agency that can understand your requirements and give solutions accordingly. 
Core Competencies of the Company
Social media agencies can handle multiple tasks and are specialized in a particular area. When you choose an agency, you need to ensure that it identifies itself as a social media marketing agency.
You may find digital marketing agencies that offer comprehensive digital solutions, including social marketing. 
Similarly, a content marketing company will have content writing at its core. Thus, if you are searching for a company with experience in social media marketing, you can choose an agency specializing in it, such as Webitized.
Look At Company's Website And Portfolio 
Look at the case studies and the company's portfolio before you hire it. Make sure you ask for the link to their social media campaigns and how they manage, analyze, and report their performance. 
Do the review closely to ensure that their approach aligns with your requirements and it has the potential to get you the desired results. 
Key Performance Indicators 
Check how the agency defines the key performance indicators of their efforts. This is important to evaluate their efforts based on assigned metrics.
From a social media perspective, the KPIs are web traffic, engagement, social media reach, lead generation, connecting with influencers, or increasing followers and signups. The agency should have clearly defined goals to check the metrics.
Communication
Communication is everything whenever you want to assign a task to an agency. You want to tell what you expect, and they should listen to it. The agency should prioritize communication and tell you about its plan, reporting, and KPIs. It should not be a monthly report through email but a proper discussion about the outcomes. 
You can get many agencies by word of mouth and by referrals from friends. Peer recommendation is a great way to find reliable agencies as they must have worked with them already.  
A good agency like Webitized can get you good results, making sure you prioritize the company's experience, budget, core competencies, work culture, and good communication.
Try to read client testimonials, blogs, and case studies, attend webinars with an eye for thought leadership. An agency whose methods and policies align with yours will be the best fit for your company's marketing goals.
Affiliate Disclaimer : As an Amazon Associate I earn from qualifying purchases.