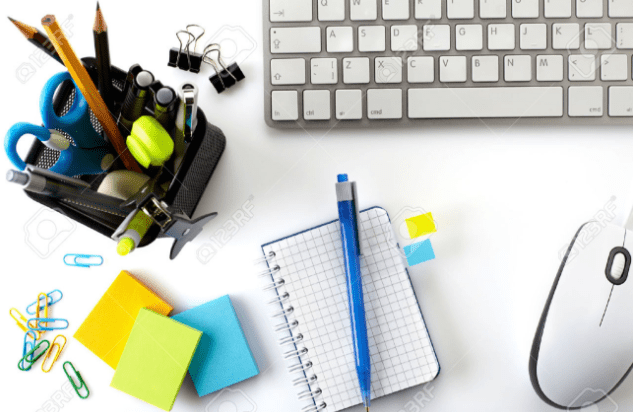 If you are eager to learn about the tools and digital assets that can help you make the best content for your website, then this is the perfect three-minute post for you.
In today's content, we are going to tell you about the most powerful writing tools that can help you create content friendly for readers as well as for the search engines!
So, without delay, let us quickly move towards the best content writing and optimizing tools for you guys!
Best writing tools for crafting good content !
The following are the best writing tools that could help you and can turn out to be the best partners for you!
Pro Writing Aid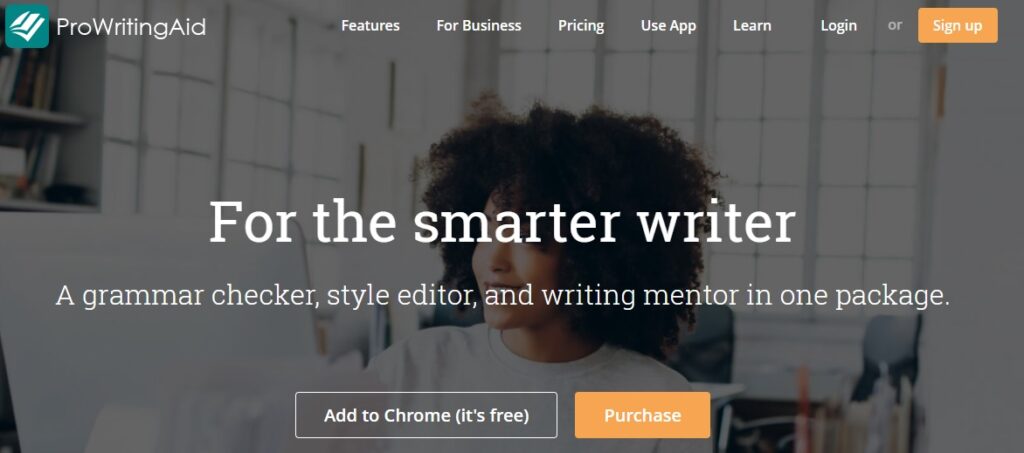 Prowriting aid is a writing tool of good repute and is popular among writers of all ages and working in different niches. You should know that this online writing tool can help you make your average content into a good one and good content into a great one by improving your style and strength when it comes to writing different kinds of content.
This partnering tool can check your content for grammar errors, spelling errors and can also give you a very in-depth report about the words that you have used, the sentence length, and their delivery along with the redundancies.
Paraphrasing Tool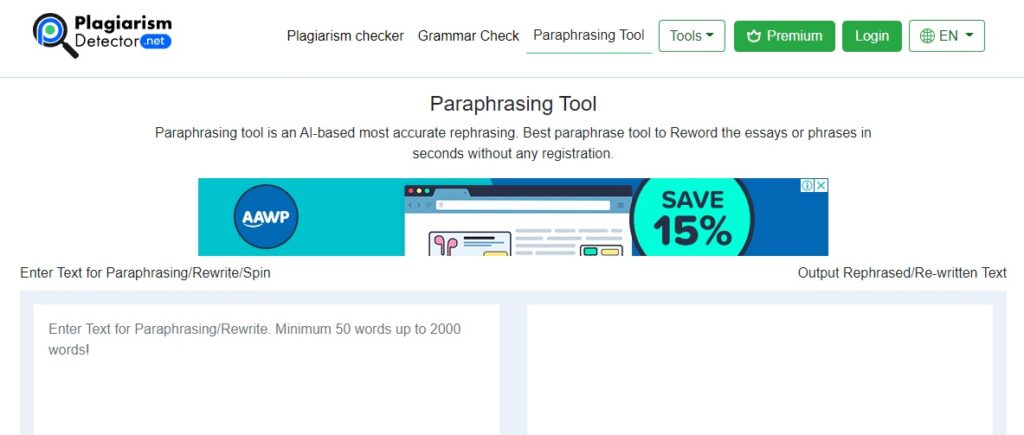 Plagiarism Detector is another writing assistant or SEO helper that can get you a solution to your writing problems. Not all of us are indeed born writers to write content that is capable of being ranked on the search engines. If you are one of the weak writers, then it is nothing to worry about you have the paraphrasing tools.
The paraphrasing tools are also known as article spinner tools. As the name tells us the paraphrasing tools can help us in creating new content based on copied and already published content on the web.
If you want to make a reader and SEO-friendly content with an article rewriter, then you should surely use the paraphrasing tool and get the rephrase content for the page!
Plagiarism checkers
Checking plagiarism is very important if you want to make a seo friendly content because the search engine ranks your site based on its uniqueness and quality which can only be assured if you use the top-notch plagiarism tool on the web.
You can use the plagiarism checkers by smallseotools, duplichecker and Grammarly to detect plagiarism and also remove it without any complications.
You should know that today there is always a risk of accidental plagiarism in your work so you should make sure that you authenticate your work every time you publish it.
Hemmingway App
Now, this is yet another online application that can be your writing partner for making the best content for seo. This is a topic setter and information provider application that can help you know about the ongoing trends and the juicy topics that can attract customers and readers towards your online content.
A seo friendly content means content that is accepted by the organic traffic on the web, and if the traffic or users on the web is not interested in whatever you are posting then you should know that no matter how unique and well-researched your content is you won't be able to improve seo!

Keywords are an important part of seo content writing, and without the use of keywords, your content is useless. You should know that the words and the phrases that are used by the traffic on the web to search for different solutions and answers are known as keywords.
The denser the search would be the higher would be the position of the word with respect to the search engine and the location so if you want to make seo-friendly content then always make sure that you use proper keywords in your content after finding them!

Whenever we talk about content writing and improvement, Grammarly is the only tool that comes as a must-use tool. You should know that Grammarly is a writing platform that uses AI and advanced algos to check your work for all kinds of errors including correctness, clarity, delivery, conciseness, and plagiarism as well.
If you are weak in punctuations, grammar, spelling, vocabulary, or tenses, then this tool will help you learn the right ways to write content and will also remove all the errors from your content without any complications and for free too! To use this tool, you must be able to write a proper content body!
Conclusion
Although the internet is an ever-changing landscape, these writing tools will help you stay at the top of your game in search engine optimization.
So whether it's keyword research, site maps or content creation that has you stumped, take a look through this list and find what might be just right for you! If there are any resources here that sound interesting to you but not quite perfect for your needs, let us know – we can recommend some other options too.
We're happy to partner with you on creating SEO-friendly content from scratch or helping improve existing assets so they rank higher on Google's SERPs (search engine results pages). Which powerful writing tool do you want more guidance on?
Affiliate Disclaimer : As an Amazon Associate I earn from qualifying purchases.