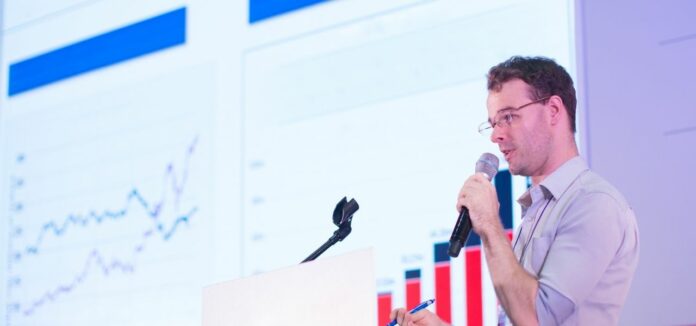 A guest speaker is one of the main attractions of an event. Whether it's a school or a college function, a company or a business event or a religious or cultural event, a guest speaker is a must.
Selecting guest speakers is challenging as the speaker must be appropriate for the function and connect with the audience.
There are many types of speakers whom you can invite for your event. The speaker must have a personality that everyone likes and should know to talk to the audience.
Sometimes it is not necessary for the speaker to be very knowledgeable but must have good oratory skills.
You can invite a variety of guests to your event like the following:
The motivational speaker
This is a common type of speaker. S/he provides inspiring and uplifting programs usually built around powerful stories. The stories could be personal experiences of the speaker.
Most of them use humor, sometimes sad but compelling stories. They are usually very good at passing on messages to the audience without losing their attention and interest.
The humourist
This speaker delivers humour with a message—stories, relevant points, stories, etc. Professional humorists can usually blend their humour to make the message reach the audience.
The speaker is not just for humour, but for giving an important message to the audience through humour. Remember, it is not a stand-up performance but a genuine speech for the audience.
The industry speaker
S/he is a person who has expertise in a particular industry who can talk about a specific topic. These speakers are not known for their humour/entertainment, but the motivational level is high in their speech.
They will give you the knowledge and personal stories to help you in advancing in that industry.
Celebrity speaker
This speaker mainly draws people to your event. Some celebrity speakers are good, and some are average in oratory skills. Celebrity speakers usually have high fees.
The celebrity speakers are the one who is presently doing good in the industry or is a veteran in the field.
The celebrity guest is not just there for entertainment, but they can also provide knowledgeable speech about their industry and how s/he developed skills.
The perfect-match guest speaker
This is the ideal speaker everyone is looking forward to seeing. Everyone likes this speaker, and this speaker is fit for your group. Many speakers fit perfectly for every group and can connect to each listener on a personal level.
It is tough to get a speaker who is liked by everyone but not impossible. These kinds of guest speakers are usually rare and expensive too.
These are the types of speakers you can invite to your event. Every audience has a different or mixed preference for the guest speaker, so it becomes your duty to select them accordingly.
A good guest speaker must have the following qualities:
Confidence
Passion
Being himself/genuine
Self-awareness and introspection
Audience engagement
These qualities make an ideal speaker. Irrespective of the type of speaker you invite, if s/he possesses these qualities, it is guaranteed that the event will go smoothly.
Always remember the audience and their preference before inviting a guest speaker to the event. If the speaker qualifies the points mentioned above, then you don't need to worry about the event.
Conclusion
If you're looking to host a speaker for your next event, it's important that you find the perfect match. We can help with this process by helping you decide which type of guest would be best suited for your needs and what their speaking fee should be.
Let us know if we can answer any questions or provide more information about speakers so that you have an easier time finding the right one!
Affiliate Disclaimer : As an Amazon Associate I earn from qualifying purchases.