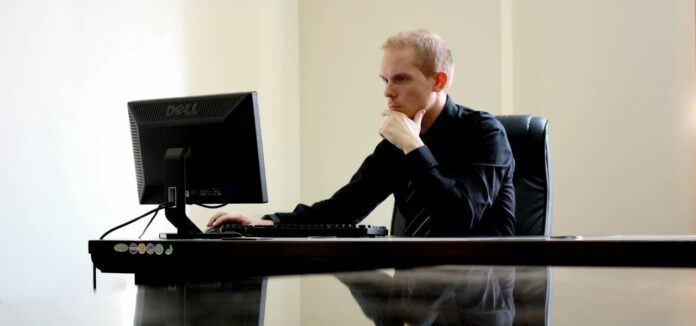 When it comes to ranking the top desktop brands in the market, no doubt, the Lenovo desktop PCs are at the top. There's no denying the quality and innovation of the Lenovo laptops and desktops.
Along with the excellent ThinkPad, Lenovo's product portfolio covers a wide range of styles-offering something for every customer, from premium gaming laptops to budget Chromebooks.
Dozens of manufacturers produce hundreds of laptops and desktops of all price ranges. But when you look at the highest selling desktops and laptops, Lenovo is always in the top 3 in all categories.
Once someone uses a Lenovo product, they will never look for another brand. Whether it's desktop, laptop, or tablet, Lenovo provides the best in the market.
Below are the four reasons why Lenovo desktops are the best:
In this article
Durability and Reliability
Lenovo desktops are the most durable ones, and some even work for years without any hardware repairs or maintenance. But it is advised to have a regular maintenance check-up of your system.
When it comes to reliability, Lenovo desktops are never disappointing. There are rarely any lag or hardware issues, and even the rough usage doesn't affect its performance. 
Thinkpad is one of Lenovo's popular series. The IT experts love this series, as it is the most reliable one with high-end features.
Non-Stop Innovation
At the price Lenovo desktops are placed, the features are outstanding. Even after becoming one of the world's biggest PC manufacturers, Lenovo never stopped innovating. That's why they are still at the top, in innovation and sales percentage.
A good computer finishes the task faster, but a great computer makes you faster.
The remarkable innovation like AccuType Keyboard-which enables a fluid, spacious and comfy typing experience for the users. It continues to put Lenovo at the top of the list.
Lenovo Tech Support
The tech support of one of the best PC makers can't be just average. Tech support is a consumer-oriented model. They are so focused on customer feedback and complaints that they even created a separate tech support team for ThinkPad only.
If you try to contact through phones, you might not reach the first try itself; try a few more times as they're always connecting to the customers.
But don't worry, they make up for it by giving fantastic support through their website. There's also a 'Service Bridge' application that can automatically scan your device to recognise the model.
Warranty and Coverage
At last, Lenovo deserves credit for the warranty and coverage options they give. Lenovo has always been the first choice for many as they offer: all consumer laptops and desktops with a 12-month warranty.
The commercial laptops ship with either a 12 or 36-month hardware warranty (depending on the unit, however)
For specific models, the company will cover shipping charges to service centres.
These qualities of the brand and their support make Lenovo desktop PCs the favourite of many. If these are not enough to buy a Lenovo desktop or laptop, hear this:
The brand has launched a Premier Support program and Premium support upgrade program for commercial customers. This shows their commitment to the after-sales service as well.
Now, there should be no doubt regarding the purchase of your next desktop PC.
Conclusion
Lenovo's desktop PCs are great for the home and office. Whether you need a PC that can handle demanding tasks like video editing or gaming, or just want something to surf the internet on at work, there is a Lenovo Desktop PC perfect for your needs.
Affiliate Disclaimer : As an Amazon Associate I earn from qualifying purchases.