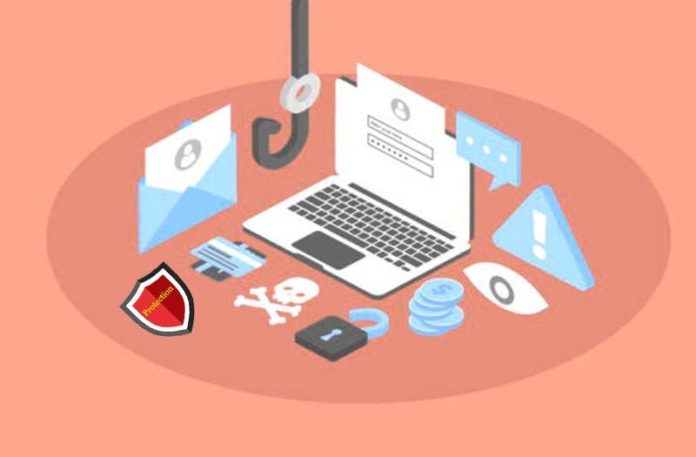 Last Update October 31, 2020: We improved the overall article.
Statistics indicate that up to 91% of all cyber-attacks are triggered through a phishing email. In light of this, phishing becomes a cyber-threat that cannot be taken lightly, given its potential damage to the business.
It is also important to highlight that phishing is just one vector through which this crime is perpetrated and therefore there is a need to establish other possible means of attack
Modern scammers have gotten smarter, constantly inventing new ways to execute any technical loopholes in your system. On the other hand, there are various ways you can protect yourself from phishing attacks. Here are some of them.
Be careful what you download
one of the easiest and most common ways of scammers getting you hooked to their bait is sending attachments infected with malware. Although most basic software such as Gmail can safely scan attachments before downloading, it is not entirely safe to rely on them.
Be particularly careful if such apps signal the possibility of malware in the attachment. The best thing is to discard such attachments without opening.
An easy DIY approach of dealing with this is disabling all hyperlinks to your emails.
However, this will also prevent you from accessing genuine hyperlinks. In that case, do some research on appropriate methods to keep your data safe?
Use protection Software
You can boost your email guarding system by installing protection apps to help you scan suspicious infiltration. Antivirus software is among the basic ways of protecting yourself from phishing attacks and other forms of threats.
Some advanced antivirus software is insulated with anti-phishing capabilities so that it can scan your emails and suggest the necessary actions. An added advantage is that most anti-virus software can scan our device as well, ensuring continuous protection for a long period.

Encrypt Sensitive information
Another way of guarding your business against malicious phishing attacks is encrypting sensitive information regarding your business. Encrypted information lowers the risk of attacks from scammers.
For emails, this is a simple process that can be done by turning on some icons on the Security Settings. This process, of course, depends on your email provider, although most of them provide a way around it. Email encryption further reduces the chances of information landing on unauthorized employees and passing it over into the wrong hands.

Constant upgrade/update systems 
This is perhaps a no brainer for most people yet it's an aspect that is frequently downplayed. Having systems that work at their level best at all times can significantly increase your protection from scams. This practice should be enhanced for both the software and the hardware to ensure greater safety levels.
At the same time, ensure that you constantly update your computer support services. Where and when possible, upgrade to the latest version so that your systems are well aligned to the manufacturer's recommended safety standards.
There is a huge risk that comes with using obsolete software and hardware that can't be upgraded. Such tools expose you to greater risks and increase your chances of getting phished out. They have more loopholes that can be exploited
Have Internal Evaluation Mechanisms.
Cyber-attacks are a great threat to modern businesses. For this reason, businesses should put in place internal mechanisms to help with frequent and constant evaluation, mitigation and remedy.
This is more an approach that requires you to be alert and ready to counter any threats. Having an internal evaluation process highlights the key areas of danger and help to put in place safety precautions.
Depending on the size of your business, the IT department should be well equipped to handle phishing attacks. You can also outsource such services if you don't require them on a fulltime basis. In addition, customizing response and safety measures according to organizational needs would go a long way.
Train Your employees to keep systems safe
Your employees are the primary users of the systems that you put in place. In other words, they are the people that interact with your systems on a daily basis and use them to execute tasks. It is therefore paramount that they stay alert and be aware of any threats that can jeopardize your systems.
Training should focus on areas such as identifying phishing emails and how to deal with them. They should also be keen on a resolution or quick response and remedy solutions to mitigate such a situation if it occurs.
Mitigating Phishing Incidents
Many people have no idea what to do when a phishing attack takes place in their business. The situation can be quickly managed to avoid further damage. A well trained and informed employee should be in a position to take quick actions to save the situations. Here are key steps
Record Indicators of Compromise(IOC)
Investigate the attack to establish whether it follows a known pattern or campaign
Alert customers and employees of such an incident
Block emails temporarily to avoid more attacks as you take action
Roll out automated procedures such as blacking hyperlinks.
Activating antivirus and other protective software.
Conclusion
Phishing follows both complicated and basic patterns. Some have well-established mechanisms that can be followed to a conclusion while others get lost into thin air. As things stand, preparation is the key to the successful blocking of phishing attacks.
At the same time, improve internal mechanisms continuously to enhance safety. Although each phishing case should be dealt with specifically, organizations must be keen on developments on cyber-attacks around the globe.