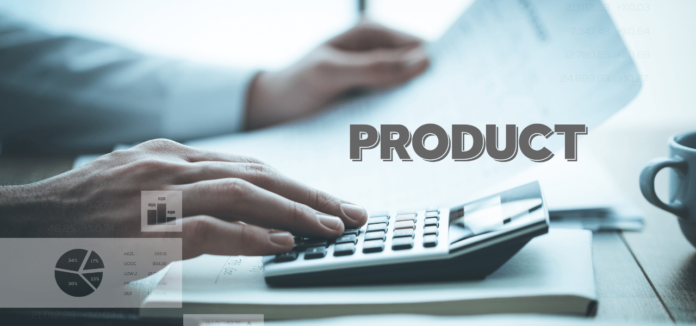 Every day thousands of new products are released globally. Whether released by big companies or small innovative startups, only a few of these products concept make it! A Forbes study shows that the failure rate of new products and services can be as high as 90%, depending on the industry.
Luckily, there are some ways to increase your new product's odds of success. This article discusses the key steps that you will need to go from product conception to manufacturing.
Do proper research
Before you go ahead and launch a product, you want to ensure that people will buy it. You need to ensure that the product you wish to launch solves a particular problem or addresses a need.
As you know, the success of any product or service depends on how well it fills a need in the marketplace and whether or not the target audience chooses to adopt it. This is where conducting market research gives your business insights on the consumers and competition.

Try to answer these questions: what is the need for your product? Is there a similar product? If there is, can you get access to the market? What is the price?
How is it received etc.? Keep in mind that advertising and all other costs related to the launch are not cheap. Therefore, it is only smart that you gather all the information ahead of time.  
Design the product
Once you have done the research, you can now dive into the design of your concept. Think about the function of your product, how it will be used.
Factor in others like what it will be made of, how much it will cost, how much profit you will make, and the design of the packaging, etc.
As you design the product, have the user at the back of your mind. In essence, create a product that resonates with the user.
Development of the final design
When designing a product, you would want to see what the final product will look like before producing it. Luckily thanks to technology, you can do that.
You can use Computer-aided Designs (CAD) and Computer-aided Manufacturing (CAM) to help simulate the future. These are software that allows you to produce a computer model of your final design.
You get to see your product's physical prototype. The winning part about computer-guided systems is that you can edit even the most complex designs in manufacturing and get them right.
Doing this saves you time and money because you can get the direct dimensions and develop the designs to a high standard. 
Prototype Testing
Once the prototype has been created, you can begin testing it. Prototype testing is the most critical step and considered the first step to success in product manufacturing.
It helps you determine whether your product is ready for the market. When conducting the exercise, you need to be honest with yourself and recognize all the flaws.
Below are some more reasons why you should prototype your product before launching it. 
It helps you to evaluate technical feasibility- you can concertize an idea to understand which aspect can prove difficult or impossible to implement
You will prepare better for marketing communication and start your presales
It will reduce risks
Iterate at a lower cost
It simulates the real product.
Get focused feedback
Manufacturing and Assembly
Once you have Okayed the prototype, you can proceed and manufacture it. The manufacturing process is a key step. The success of your product lives or dies on the way your products are manufactured.
If your customers receive products that are inconsistently made or not up to standards, your brand and business will suffer. You might even end up with legal issues Take your time and think about;
The manufacturer to use, if you aren't doing it in-house
The manufacturing cost and pricing strategies
The best material to make your product
How long it will take to manufacture.
Asking these questions will help you make informed decisions on manufacturing quality products and still saving costs. The task lies in finding a capable and trustworthy manufacturer.
Once you nail that, it should be full steam ahead towards finishing a production run. 
Further testing and feedback
At this point, you might want to pat yourself at the back. However, before you do that, you might want to conduct some final touches by testing it further. You can organize focused groups, family, and friends to do the testing for you.
Ask for their honest feedback, and don't be afraid to take criticism. Be keen to observe how the users interact with your product; you can ask them questions that can help you improve it.
If any changes need to be made, go back to the product development to address the issues before launching it. While it might take time to get it right, it is worthwhile in the long run.  
Position and launch
Now it's time to make some money after the hard work. With the final product on your hands, the next step is to decide on its strategic positioning; and the practical side of your product getting into the hands of consumers. 
Well, to sell the new product, you will need to implement a solid product marketing campaign. Think of doing press leases, a public launch event, and advertisements on traditional and new media.
Your advertising strategy should carry an emotional appeal to gain traction, beat competition, and enter the market quickly.
Find the so-called intangible attributes of your service or product. Including the human factor in your campaigns pays dividends, especially when launching a new product. 
Final remarks
The evolution of brainstorming a new idea to bringing a product to market can seem long, daunting, and impossible. You might be tempted to despair or shorten the route.
Many entrepreneurs always want to cut corners and rush through the process.
From our guide, it is pretty evident that successful product development is doable if you follow the proper approach. We hope the steps discussed above should help you navigate seamlessly. 
Affiliate Disclaimer : As an Amazon Associate I earn from qualifying purchases.