According to statistics, approximately 61% of businesses have switched to VoIP (Voice over Internet Protocol) service. And why not?
It gives them several benefits such as low cost on calling (especially on international calls), remote connectivity (for employees working at different locations or home), advanced features (video conferencing, file sharing, messaging, etc.), and scalability (easy to add more phone lines).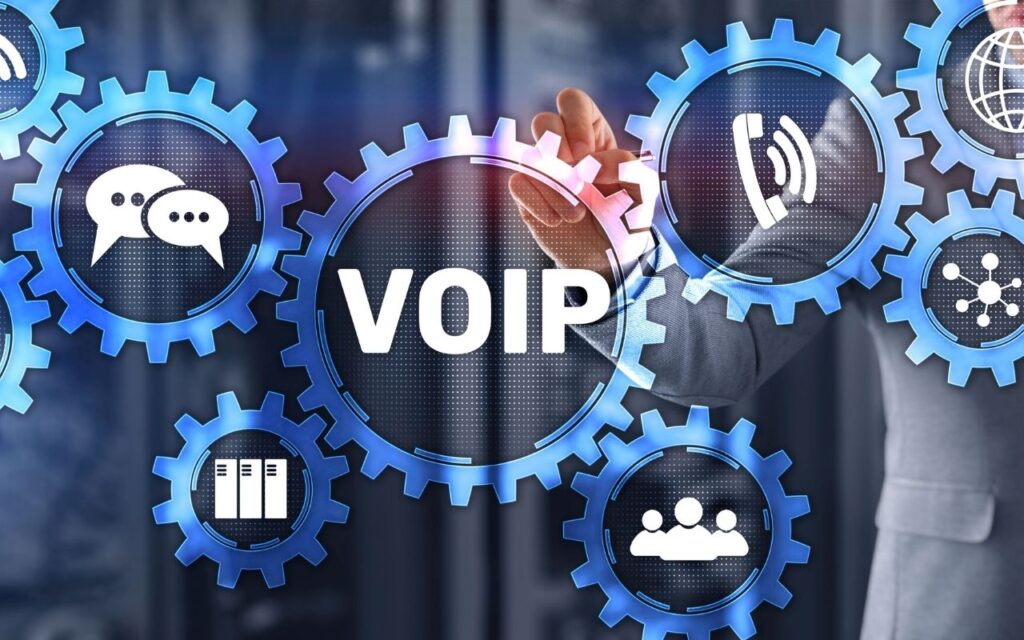 In fact, because of all these benefits, the global market share of VoIP is expected to reach 55 billion dollars by 2025. However, a few organizations face a little trouble making use of VoIP service.
The reason being is "Network Issues." When you don't have a stable network, the quality of calls might get affected. This issue is generally internal and not related to the service itself. 
That's why in this article, we'll tell you some solutions to resolve the network issues. So, keep on reading! 
Understand how your business communicates
First of all, you need to understand how your organization is communicating or what the purpose behind communication is. For instance: You might be making calls to talk with customers to enhance sales.
Similarly, You might be using a calling method as a help desk to handle your target audience. Understanding the purpose will help you select the right features that your business needs, thus choosing the right service provider. 
Note: There are five types of VoIP services, namely Cloud PBX, Enterprise VoIP, Business VoIP, Hosted PBX, and SIP Trunking. Each has its advantages, so you need to think carefully before selecting the right one for your organization.
But, most companies use either business or enterprise services as you can easily add and remove lines for these systems. 
Check your router 
Generally, the reason behind poor service is the router. For the service to work properly, you need hardware devices like a router, modem, and phone system. The router plays the most significant part.
It should be able to manage the high Mbps of traffic daily without any trouble. If not, then it will affect the voice call and video conferencing. 
You can check that by doing network testing. All you need to do is run the simulation traffic via your existing network configuration and make some fine adjustments to match VoIP and application traffic.
You might have to take help from your IT expert for doing this task. Nonetheless, it will ensure that the Enterprise Unified Communications VoIP System is integrated effectively.
Moreover, it will also work well with other CRM (Customer relationship management) tools and software. 
Use access point handoff. 
VoIP service is not limited to computers; you can use it over the mobile as well. This makes it an excellent service for small businesses as it offers flexibility, especially with work from home.
However, if you have any confusion, such as Are VoIP Calls Clear Enough or How will it work in the wireless network, you must know that the traditional Wi-Fi network is designed for laptops and tablets. So, it affects voice and video calls.
That's why you must analyze your network to check how many calls it can manage. 
If you face any trouble in simultaneous calling, you should start using access point handoff. It will assist the network administrator manage the high traffic.
In addition to this, you can also use systems made for small size and cloud-based controllers. It will help in manual control of access points whenever required. 
Upgrade your cables 
As VoIP service generates high traffic on the network, you need numerous and high-quality ethernet cables. Otherwise, the network will often get disrupted, and your business might suffer some issues. So, the question is- What kind of ethernet cables do you need?
The cable must support a maximum of 10 GbE (Gigabit Ethernet) at 250 MHz for 328 feet. It will ensure that your network is running fast and smoothly. 
Besides that, you also have to upgrade the prevailing networking infrastructure. It will help in minimizing the tweaking issues generally faced by fast networks.
However, if you are a small organization and can't afford 10GbE, you should look for cables that can support 1GbE traffic loads without any trouble. 
To sum it all up!
Using VoIP service will be very beneficial for the company if the network issues are resolved. It will ensure fast connections, uninterrupted callings, convenient messaging, and video conferencing.
Moreover, employees will not be able to give the excuse for bad connections during calls. Hence, their overall productivity will also increase. 
So, to avail of better VoIP service, you must try to resolve the network issue by following the above-written measures.