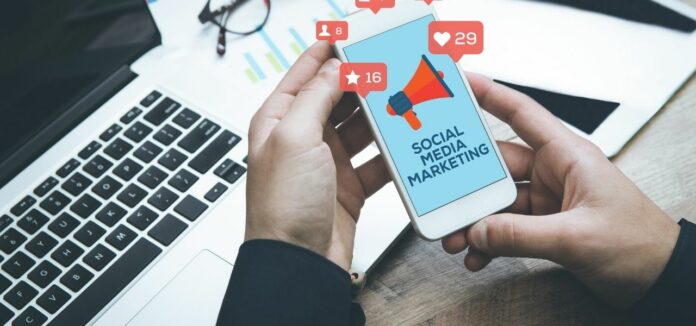 Companies around the globe have taken benefits from social media marketing. Social media marketing can help small-to-medium-sized businesses grow their brand, drive more traffic to their website and engage with their customers.
With the benefits it offers, you must know how social media marketing works, and we will share that on this page with you.
Social media platforms are designed to help you connect with your audience to grow your business, and improve revenue by driving traffic to your website.
It includes producing excellent social media content, engaging your followers, assessing your outcomes, and conducting social media marketing.
Facebook, Instagram, Twitter, LinkedIn, Pinterest, Snapchat, and YouTube are the most popular social media networks.
So, the mission of this post is to help you understand the fundamentals of social media marketing. By the end, you should be able to create a clear, actionable plan to put your skills into practice.
How Do I Start Social Media Marketing?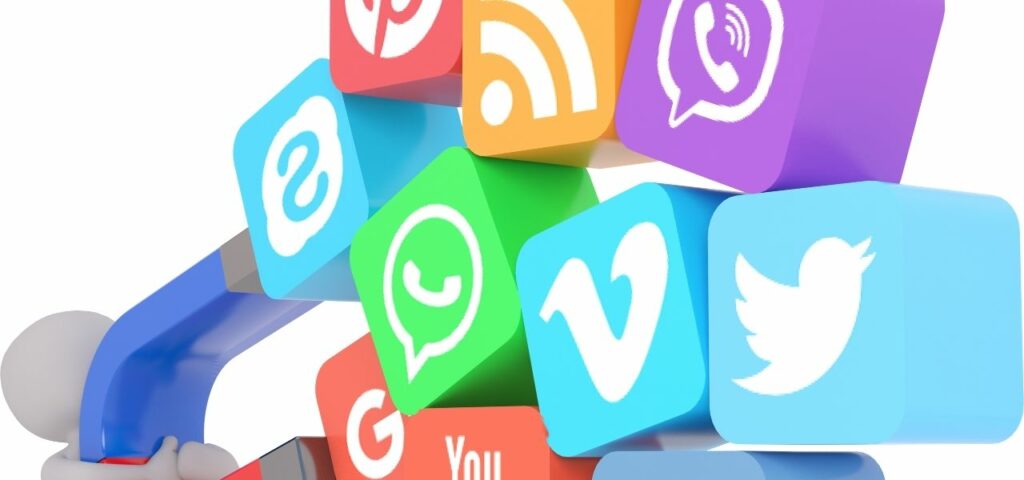 Getting started with social media marketing doesn't have to be hard. You just need to choose the platform you intend to use and create accounts. Then, you can use sites like Facebook, Twitter, and Pinterest to show your brand's personality. 
Social media can help increase brand awareness, promote sales, and foster conversations with your audience.
While each platform has its unique features, keep in mind each platform is a community to engage with as you build relationships with customers and prospects.
You must do your background research or check to get started with any platform. Many people or companies have lost more money due to social media marketing because it was unproductive.
You need to select one platform—for example, Facebook.
Visit facebook.com and create an account.
Create a page and group with your business information
Read books and watch courses on how to create a successful campaign 
Read to understand more on Facebook marketing 
Try out Facebook ads with a small amount to practice what you have learned from the resources you gathered.
If it is productive, you can go on to invest more in the ads
If otherwise, you should hire an expert to do the task for you 
Note: Most companies hire social media specialists to handle that section of their business
How Social Media Marketing Works?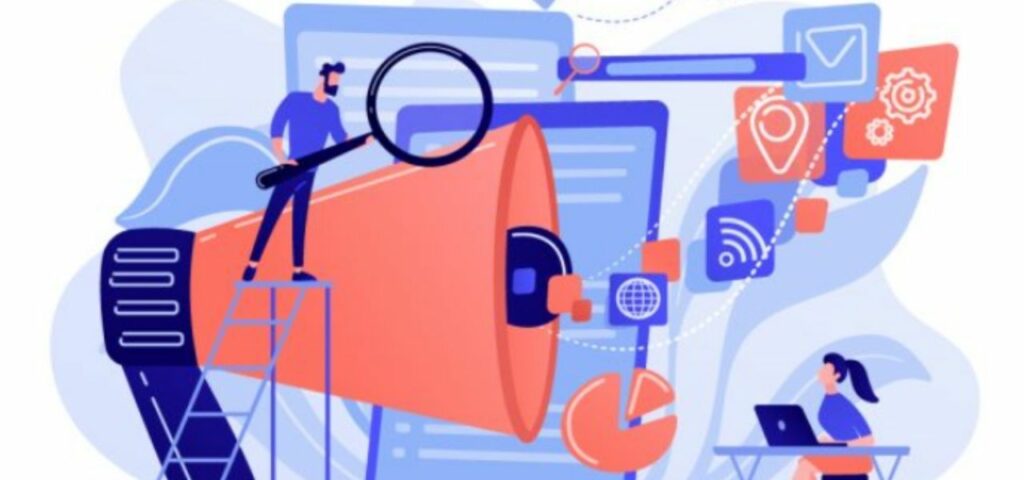 For businesses of all sizes, social marketing is a great method to reach out to prospects and consumers. Most of your prospective clients are already using social media to interact with brands.
So you are missing out if you are not using social media platforms like Twitter, Instagram, Facebook, and Pinterest to interact with your audience directly.
Also, most social media platforms, for example, include built-in data analytics capabilities that allow businesses to track ad campaign progress, performance, and engagement. With the benefits of using social media,
Here is how it works and what you need to do. 
Step 1: Choose The Right Social Media Platforms
Facebook, Twitter, Instagram, and others. There is certainly no shortage of ways to get your content out there these days. But which of the social media platforms should you be using to promote your business?
Social media is about more than just Facebook and Twitter. You need to learn everything you need to know to choose the right social networks for your business.
You can use many out there from Linkedin, Facebook, Quora, Reddit, Pinterest, Twitter, Instagram, Whatsapp, and many more.
You just need to make your findings and select the one that will help you connect to your prospective customers. 
Step 2: Create Engaging Content
I'm sure you must have heard severally that content is king, which is true with social marketing. You must understand what your audience cares about before writing in social media marketing. 
You need to create captivating contents that have a higher chance of improving your conversion rate.
It is an important part of knowing your audience understands what they want and what topics interest them. You can find this information through a few different types of research.
Step 3: Connect With Customers And Followers
Building relationships with your customers is the secret to success in business and marketing. Now you can use your social account to connect with people as soon as they arrive at your page or when they accept a call-to-action.
One thing that has helped me thrive in my business is my close relationship with my customers. Mind you, and I have never set my eyes on most of them.
You need to communicate always and ask them for reviews and suggestions on serving them better. WIth socialkingo you can always find it easy to reach out to your audience and customers
Step 4: Analyze Results And Optimize Strategy
With an analytics dashboard, you can keep track of the performance of each social media campaign, measure results, and optimize your strategies.
In addition, the dashboard maintains important details about each campaign at-a-glance so that you can easily keep a close tab on your social media to know if your efforts are paying off. 
Once you see the system that works and what doesn't, you can adjust your strategy to create even more compelling campaigns that deliver better results.
Who Can Do Social Marketing?
The truth regarding social media is that anyone can do it. The main thing is to know the reason for doing it.
The primary purpose seems to be general, which is to connect to others, but the reason for some might be more than that as some use it to sell their products.
Individual business owners, companies, SMEs, and many more can all do social marketing. It is a platform that helps increase your chance of making more revenue.
In addition, the campaigns you do on different platforms draw you closer to your prospective clients.
Still, social marketing is not for every business owner that is not prepared to invest. You must be prepared to invest time and effort into building and maintaining your social network presence, as well as understanding how to engage with your audience.
How Effective Is Social Media Marketing?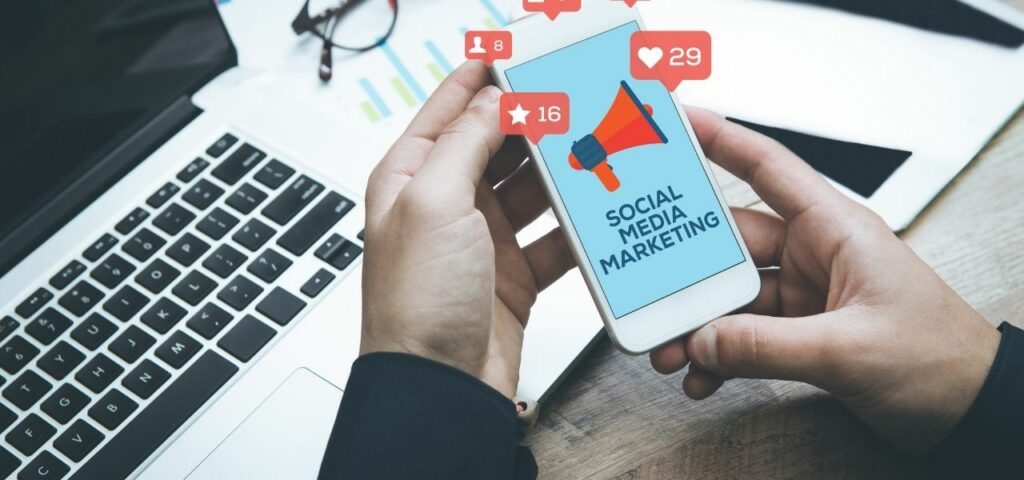 Traditional methods of advertising have fallen behind in the age of the internet. The rise of platforms such as Facebook, Twitter, Instagram, and others have completely taken over as the top ways to reach your audience. 
This may be due to convenience or simply a better understanding of making something effective for someone online often. As a result, social media has become one of the most powerful marketing tools. 
People are using it to raise awareness, promote products and services, and simply connect with other like-minded people.
The potential benefits of social media marketing include more cost-effective marketing and higher conversion rates. Still, its effectiveness depends on your business strategy, skills, marketing experience, and the resources you have.
Once you can carry out any campaign the right way you should, you will be part of those that attest that social marketing is effective and productive.
Conclusion
The benefits of social media marketing can be plentiful, and there are so many different platforms that you could be using to help promote your brand. However, you also need to consider which platform is best for you and your goals.
If you have a large percentage of your audience on Facebook, then spending time on Twitter is just a waste of time. The trick is to pick a couple of platforms and master them.
So apart from sharing the benefits, this page also covers how social media marketing works for those looking for quality information on this topic.
Affiliate Disclaimer : As an Amazon Associate I earn from qualifying purchases.