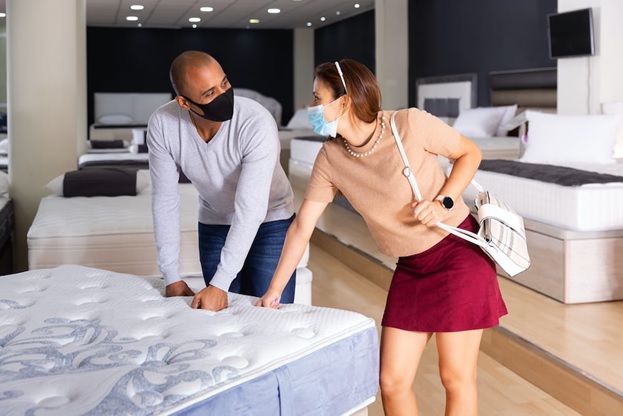 We understand the importance of sleep to maintaining your health, even though many people do not follow these guidelines. Part of implementing a strategy to better sleep is starting with your bedroom furniture – especially your bed frame and mattress.
These should match your sleeping situation, lifestyle, and personal style, so you need to ensure you love your bed. 
Beds are not all created the same; many bed types cater to all kinds of sleepers. There is more to just looks when you are selecting a bed, so here are some useful guidelines you can follow when selecting one. 
Visit bed stores 
When choosing your bed, it is often not enough to see it in an online store and purchase it. Going to a bed store inperson is a better idea; it allows you to see various bed styles and try them before making a final choice on your bed.
Additionally, you can use this guideline when you are selecting a mattress, as you should choose one that fits your body and is comfortable. 
In light of this, you may also want a statement-style bed because you might be going for a décor theme in your bedroom, so you will want your bed to look great.
In a case like this, you can also check the bed headboard – and the good news is that there is variety in these headboards, as you can get them in wooden, upholstered, or metallic forms in many beautiful designs. 
Lie on it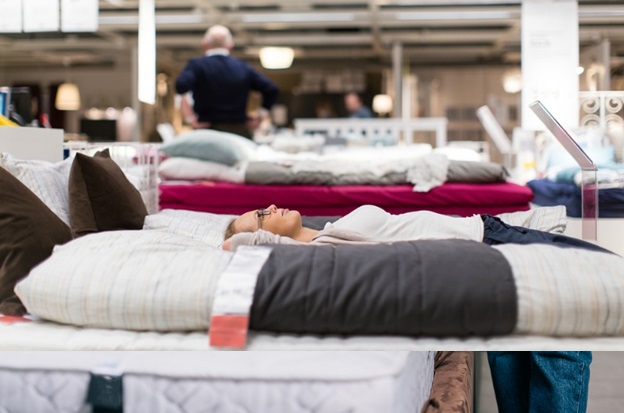 Before spending your money on a bed, make sure you lie on it instead of just looking at it. One bed will not suit everyone's needs, because we are different and have varying needs regarding support based on our build and weight. If you are buying your bed, you need to be comfortable with your choice. 
If you are planning on sharing the bed with your spouse or partner, it is also good to take them with you so that you can both try out the bed and see if it is comfortable for you. 
Consider the size 
Other than the comfort levels and support the bed provides, you need to consider the size of your room as well. If the bed is too big for your room, it will be impractical to install, and you will not be able to relax properly.
If you are thinking about making your bedroom into a multifunctional room, you should consider getting a sofa bed as it gives you more living space – it allows you to sleep on it and sit on it at the same time. 
Even if you are sleeping alone, that does not always mean you must purchase a single bed. Some individuals need plenty of space in their sleeping area to be comfortable, so get bigger options like double beds if this is the case for you. 
Choose storage beds if there is insufficient room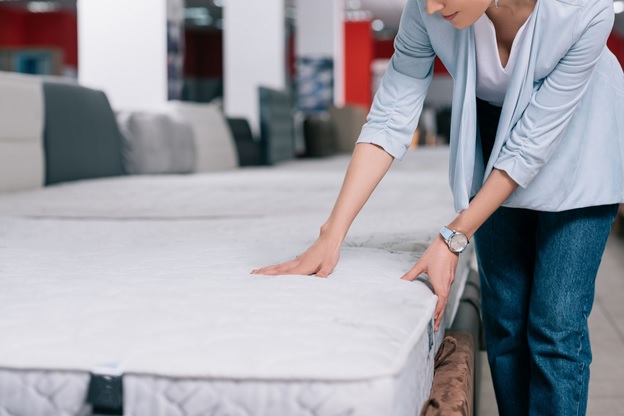 If your bedroom space is small, you do not have enough room for a big wardrobe and bed, or you are figuring out where to store spare beddings, consider getting an ottoman bed.
Aside from sofa beds, these are excellent alternatives for people who have smaller bedrooms as they provide comfort and sufficient storage space. 
For people who do not need the large space ottoman beds give, you can consider divan bed bases that have drawers where you can store your items. 
Consider your mattress 
You should not purchase a bed without thinking about Helix mattress considerations and other mattress options. For instance, a slat bed is the best choice if you have a foam mattress, while spring beds work best with spring mattresses.
As much as possible, you should purchase your bed and mattress on the same day, as new mattresses on old beds will not last as long as if they are the same age. 
Mattress manufacturers make all kinds of mattresses and beds for heavy sleepers, light sleepers, and everyone in between, so you are sure to find something suitable to your needs. 
Get a good bed for your back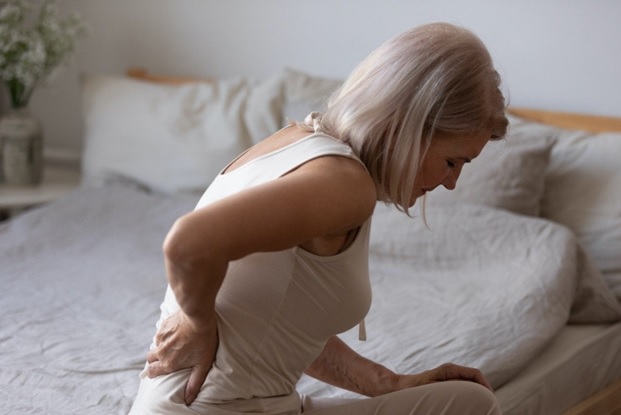 Slat and spring beds are excellent for back support, but regardless of that – make sure it fits your needs. An example is choosing adjustable beds if you have issues with your back when you lie down. 
Just because a bed is pricey, does not mean it is an excellent bed. Take your time when selecting your bed, since it is important for your comfort and ultimately your health.
Affiliate Disclaimer : As an Amazon Associate I earn from qualifying purchases.