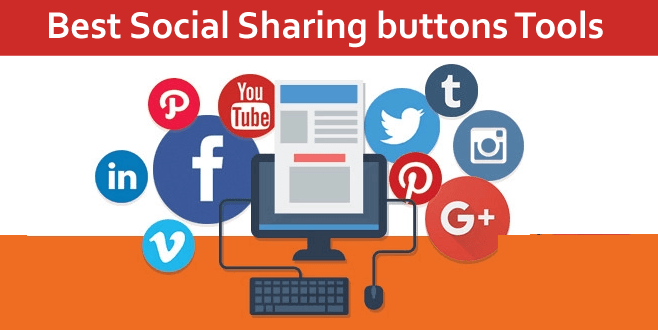 Last Update May 1, 2021: We improved the overall article.
If you start blogging & you're almost complete with your blog design.
Now you want to integrate your blog more fully with your Social Sharing buttons? The social button helps you& your user to share your article.
But with so many Social Sharing buttons Tools now available online, thinking which is better, how do you know which one to pick?
Today, I'm going to help make that decision a little easier, here are I will collect a few great social plugins! discover the Plugins site and see the button. hope here you will find your choice able button.
---
Addthis
Free website plugins like share buttons, follow buttons and content recommendations to help you get likes, shares, and followers and keep them coming back.
---
Sharethis
ShareThis' social media buttons and insights provide a web-wide view of social intelligence in real-time analytics for brands, publishers, and developers.
---
Powr
Free, simple, powerful online tools for any site, anywhere POWr lets anyone grow and manage their business online, right from their web page. No code to learn. No contractors to hire. No outsourced design work. Just pure simple POWr. Add a custom Contact Form, PayPal Button, Price Table, or Social Media bar to your site in minutes. POWr to the people!
---
Shareaholic
The Shareaholic plugin not only provides an attractive social bookmarking menu and a related-content widget, but it also offers analytics that provides actionable metrics about how your content is performing.
Conclusion
Are you already using any of the above social media plugins? Which ones do you think could be most beneficial? Which other plugins have you found to be helpful in increasing shares and traffic?
In my opinion, these are the best social media plugins and tools for bloggers. Do you have any other suggestions?
Let us know by leaving a comment below.