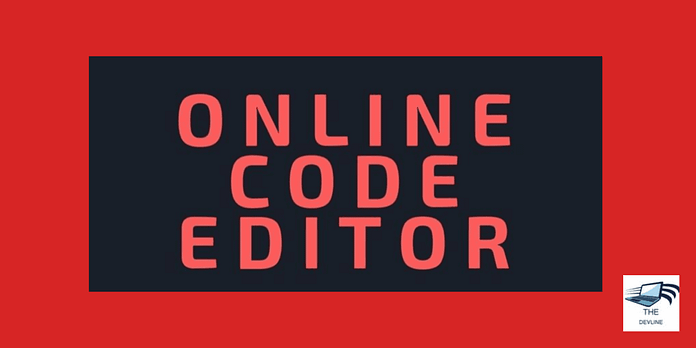 Todays Topic is Online Code Editor.
As a web developer, you must write code in the offline text editor and also run the project on localhost.
in modern web development, we need to run a few projects in live on the internet.
after creating a project in offline, we just need to upload via FTP to a server it's like a pain several time.
Today's web developers spend lot's of time in the code editor to writing code her new and existing project.
but when you have to develop a larger application you must need a strong presence of mind also need a lot of stamina to deal with many common and major issues.
Many time you will need help with your friends and colleagues to solve the issue. Because every web developer wants to finish their project without any trouble.
To stop this problem and make the way much more proper for web developers, we have some of the excellent online code editors.
Those web code editors provide a lot of functionality to the web developers toolbox to complete their work efficiently.
So if you think don't want to spend anything than Online Code Editor is the right choice for you.
However, these online code editors can be easily found by anyone on the web as a search on google "Online Code Editor".
One min if you do this yourself you will found lots of editor around the internet.
then think which one is best for you by find and selecting the right one for you can spend many times.
To save your time and choice which one is best and fit for you?
I will collect few best and most usable Online Code Editor listed here you can easily see my list and choice which one perfect for you.
---