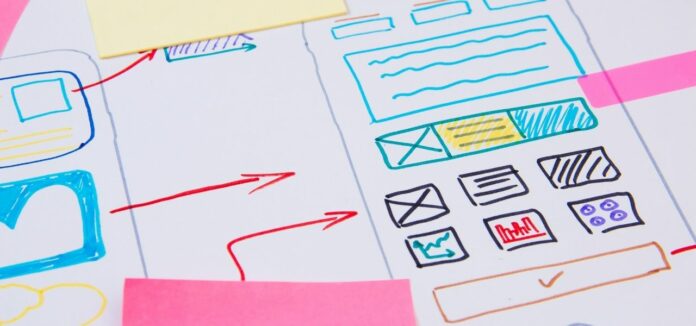 Are you a Developer? Do you have a great idea and have decided to build a mobile app? You got stuck with UI design?. Here is a successful UI design process list.
It can help save you money on design and development costs, expand initial ideas, build structure and functionality, and effectively gather invaluable early feedback. Try it.
What are Android UI designs tools?
A design tool that helps you design an Android UI with a range of features from color and layout selection to visual prototyping.
Design tools for Android are usually based on the Material Design guidelines, but not always.
They might also need a library like Coroutines, Retrofit, Kotlin, or others if you want to combine your app's functionality with what was demonstrated in Google's tutorial (Elevation Lab).
These libraries have a dependency on java six and java eight runtime environments. The newer versions of Android don't support apps made for older runtimes, so be sure that all developers know it before starting this task.
Fluid UI – fast and friendly mobile prototyping
Fluid UI helps you turn your ideas into interactive prototypes within minutes. No coding is necessary, and it works on both desktop or mobile devices. You can even run the app in simulation mode to see how users will engage with your design before getting started!
Creative Designers love Fluid UI as they no longer need any programming knowledge whatsoever; just drag-and-drop shapes to create a functioning prototype without having to switch between different screens all of the time for each new function that needs designing.
This also allows them more freedom when thinking outside of box since there are less limitations imposed by conventional software programs.
Android Asset Studio
To build a professional-looking app, you need to make sure everything has the correct dimensions. Android Asset Studio makes it easy as pie by letting users create all sorts of neat graphics with one simple click!
You can choose from round or rectangular shapes and mix them in different colors. With every color picker on hand, there's no excuse for not making your project look like something out of this world!
Android Asset Studio is a fantastic way to turn that bland image into something fantastic – check out these projects created using the software: Angry Birds Fruit Ninja Doodle Jump Cut The Rope Temple Run
InVision: Free Web & Mobile (iOS, Android) Prototyping
An inVision is a tool that allows you to transform your Web and Mobile designs into clickable, interactive prototypes. 
You can do this with their LiveShare presentation tool, Which revolutionizes the design meeting process by allowing viewers to comment on wireframes in real-time or share feedback from any device without having them leave their current screen.
You may think it's too early for tools like InVision still, as more people adopt web-based coding languages such as HTML5 & CSS3 while updating their mobile apps for iOS 6 updates on iPads (and soon Android 4). 
We're seeing an increased need for collaboration between designers and developers working remotely five days per week instead of sitting down together at a table!
Indigo Studio
Indigo Studio is an easy-to-use UI prototyping and interaction design tool that will help you create functional, animated project prototypes. 
It has over 100 different scenes to choose from when creating storyboards in its interface, allowing for quick browsing and previewing capabilities without needing a mouse or keyboard. 
It can also be used as wireframes with built-in interactive controls if desired. 
The program supports desktop apps on Windows only at the moment (although it does offer cross-browser support), web applications across multiple browsers like Chrome/IE10+ Safari 5+, mobile development spanning Android 4+, iOS 6+.
Just In Mind
Just in Mind is the new wireframe tool that has taken over worldwide development. It's not only for mobile devices. 
It can be used across websites or tablets with ease- dynamic creation and simulation of widgets to get instant feedback are done quickly through this incredible software. 
Even better yet: developers have a chance to make their library using these pre-existing widgets!
Conclusion
We hope this post has given you a better understanding of using the best Android UI design tools for developing your apps. 
It can be overwhelming and time-consuming figuring out what each tool does, but we've made it easier by narrowing down our favorites with their pros and cons. 
If you want to see some examples of finished work or need help with any specific issues, please contact us! Our team is happy to assist in any way they can.
Affiliate Disclaimer : As an Amazon Associate I earn from qualifying purchases.