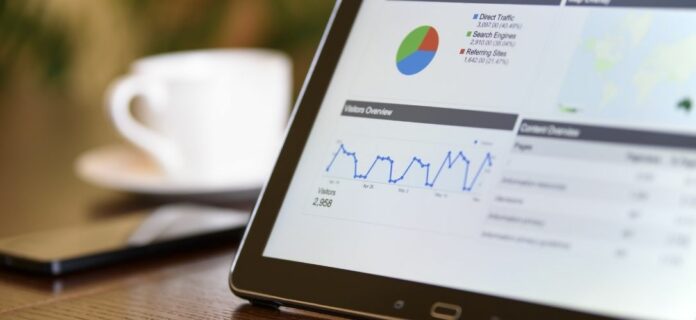 Outsourcing your advertising and marketing department might be the best thing that your small company needs.
It lifts away from the burden of pushing for your product directly and working with a third party to boost sales. 
The idea is you only pay for the duties you need, such as updating the company website, responding to your emails, coming up with the newsletter, creating the company's social media strategy, or paying a third party to drive sales.
The latter, commonly known as Affiliate marketing, is where our focus will be.
What is Affiliate Marketing?
Affiliate marketing works when a product creator sources the help of an affiliate to help get their product to the consumer.
Many small and medium-sized companies are gearing away from the traditional marketing strategies towards modern tactics such as affiliate marketing. 
The strategy is beneficial to both the affiliate and the company. It's a way to make money on the Internet.
It is more affordable than traditional marketing, and it also leads to 3 times as many sales.
On the other hand, the affiliate earns a commission to promote your product while working at their comfort and is rewarded based on performance.
How does Affiliate Marketing Work?
You might be a seller trying to make your product or service get to the end-user. Since you might not know how to get to the end-user directly, or you want to increase your outreach, you might choose an affiliate. 
The affiliate can be an individual or a company brand. The affiliate may come in different forms, such as influencers, bloggers, email lists, big media websites, or search-focused microsites. 
The affiliates have an audience already who acts as their market. The affiliate gets paid depending on their contribution to your sales. 
Common payment methods include a percentage of the sales, conversion of leads, or engagement with consumers.
You can track all these using affiliate links, and the guide to affiliate marketing will help.
How Can Affiliate Marketing Grow Your Reputation?
Brand Authenticity
Customers have become wiser and demand quality and original content. They want an honest and transparent review of how the product or service works. 
Therefore, it is important to choose an affiliate to effectively communicate to your specific audience to provide value and information.
Brand Personality
Customers would like to relate to the brands which they buy their products or services.
It is important to take a stance on certain social issues in society which will accurately define your company's personality. 
You should select affiliates that adequately represent the brand's personality to resonate with the correct consumers.
Brand Integrity
Brand integrity involves being consistent in how you interact with your customers.
How your customers view your brand determines how much they will value your products and services. 
It would be best if you worked with affiliates of high integrity that increase your customer's loyalty and trust in you and offer a good customer experience.
Brand Familiarity
Brand recognition is a powerful tool for your business. Customers need to recognize your brand first for them to be able to appreciate your value.
For this reason, it is important to work with affiliates that get to experience your product or service first for credibility. 
Customers and potential customers want to know the quality and know how it feels and what it is made of before making their buy decision.
Brand Utility
You should offer goods and services that your target consumers want. The products or services should provide value to the customers.
You should select affiliates that understand and solve the challenges that your customers face.
Brand Momentum
You should create a community where affiliates and customers engage with you and with each other.
You can set up networking forums or provide helpful tools that will assist in boosting sales.
This momentum will generate loyalty and assist in gathering feedback.
Conclusion
To boost your company's sales. You will get paid when people buy things. It is also an excellent method of boosting your company's reputation and brand name by making an impression. 
However, it would be best to associate with positive affiliates to establish a reputable and trustworthy brand name. The image your brand stands for will determine the customers it gets.
Affiliate Disclaimer : As an Amazon Associate I earn from qualifying purchases.